Things to Do in Cottonwood
---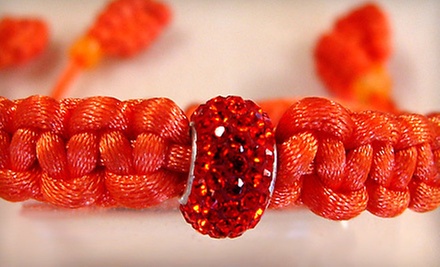 ---
Recommended Things to Do by Groupon Customers
---
Randy Long entered the working world as a travel agent, a vocation that whet his appetite for globetrotting, adventure, and haggling with airlines. When he became a father and husband, he passed a passion for thrill seeking on to his family, and their recent escapades include scuba diving in Barbados and dog sledding in Alaska. It was this thirst for exploration and a love of aviation that drove Randy to become an FAA-certified powered-parachute instructor and found Arizona Powerchutes.
Powered parachutes are comprised of two-seater, wheeled carts that float 20 feet beneath 40-foot parachutes. At sunrise—or sunset during the cooler months—Randy and a passenger climb aboard the cart, and Randy hits the throttle, gathering speed for about 100 feet before the parachute fully inflates and hoists the cart into the air. Randy adjusts the altitude to his patron's comfort level and steers crafts over the exotic plants and mountain silhouettes of the Sonoran Desert, averaging a speed of 26 miles per hour. After journeys, powered parachutes float to land safely, as they are inspected by the pilot prior to each flight and by an FAA-approved facility after every 100 hours of operation.
31414 N Cave Creek Rd.
Cave Creek
Arizona
480-502-7640
Since hosting their first class in 1989, Arizona Climbing and Adventure School's instructors have sent an estimated 37,000 students scurrying up the earth's craggy cliffs. Instead of learning climbing in an indoor facility, participants climb nature's precipices outdoors upon the Southwest's cliffs and mountains. Adventurer and school director Mark Brontsema guides his students and fellow instructors by a philosophy that emphasizes self-reliance, goal setting, and teamwork. He now brings more than three decades to his post as school director, taking time from a busy schedule that includes writing gear reviews for the New York Times.
The school offers a large number of courses that target students of varying skill levels and reveal technique secrets in small groups of two to six students. Classes may focus on rappelling and anchors, guide services, and equipment-free bouldering, which relies solely on the climber's hands, feet, and retractable suction cups. Adventure courses include day trips and overnight climbing excursions, while special workshops address topics such as backpacking, being an ecologically responsible climber and hiker, and using GPS devices.
10989 E. Dynamite Blvd.
Scottsdale
Arizona
Front Range Climbing Company offers some of the best guided rock climbing in Colorado. Try our climbing instruction from the very basics of the sport to the cutting edge of technical climbing. Our climbing classes don't stop at the end of the summer but continue through the winter months.
16300 McDowell Mountain Park Dr.
MMRP
Arizona
Cowboy Way Adventures' veteran wranglers traverse this vast landscape and know the wilds of Arizona almost as well as they know the muscular steeds they captain. To introduce others to the untamed beauty of the Arizona countryside, they match riders with compatible horses and lead guided trail rides.
After pairing each guest with a steed that moonlights as a cattle horse and occasional lounge singer, the wranglers take parties through the pine-filled Prescott mountains, trotting alongside rocky cliffs and through the Verde River. Riders in Wickenburg wander down Sonoran Desert trails, past saguaro cacti and sandy washes that lick the bases of soaring cliffs. Those in Sedona follow red-dirt cattle trails before circling back to the stables, guided by the windmill in the distance.
Wranglers ensure a comfortable yet exciting journey that allows beginners to saunter along and advanced equestrians to gallop up hills and naturally occurring escalators.
800 E Wickenburg Way
Wickenburg
Arizona
928-277-9398
Just south of the gateway to the Grand Canyon stands Bearizona, a drive-thru wildlife exhibit that regales creature-seeking carpools with bison, mountain goats, and other animals from the comfort of their own automobile. The 3-mile drive takes guests through sprawling enclosures, where they can peer in on packs of cuddly arctic wolves or ask black bears for directions to the nearest stocked cooler. After traversing the park's drive-thru section, visitors can stroll through the forested Fort Bearizona enclosure, which houses exhibits of smaller animals and Bearizona Barnyard, an interactive petting zoo.
1500 E Route 66
Williams
Arizona
928-635-2289
---