Things to Do in Jackson
---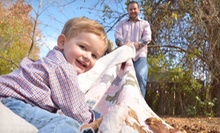 One-hour photo shoots yield an online gallery and disc with five poses; photo classes enrich students' basic or compositional skills
---
Recommended Things to Do by Groupon Customers
---
Tremendous trees with 12-foot-wide trunks towered a hundred feet into the sky 36 million years ago, dominating the landscape for centuries before succumbing to the passage of time. An ancient river carried them halfway across the continent and deposited them in a logjam in Mississippi, where they slowly turned to stone. Though the river is long gone, the site thrives today as registered national landmark. The Mississippi Petrified Forest showcases the lifecycle of these primordial trees turned petrified logs.
A shady six-block nature trail winds around the site and ends at an earth-science museum, which contains a collection of dinosaur footprints, whale bones, and a prehistoric camel. Patrons can also screen rocky samples in a water flume for rough gemstones that they can take home or use to save their neighborhood from land developers.
124 Forest Park Rd.
Flora
Mississippi
601-879-8189
Sprawling across an indoor arena, Pump It Up's giant inflatables beckon kids to slide and bounce during private parties and open play. Technicolor bouncy castles send their inhabitants soaring, obstacle courses foster good-spirited competition, and ceiling-to-floor slides let sock-clad kiddies pretend they're escaping a giant gumball machine. Occasionally, Pump it Up's staff dims the lights and turns up the music to transform their facility into a glow-in-the-dark party catered to tweens and teens.
Pump It Up's staff supervises the arena during parties, giving parents time to relax and play patty cake uninterrupted. They can also help customers design personalized parties inside a private room with options such as pizza, drinks, goodie bags, balloons, and ice cream.
1576 Old Fannin Rd., Suite P
Brandon
Mississippi
601-992-5866
Inside the brightly-lit confines of Fat Cat Ceramics, shelves brim with bare-bisque pieces in the form of plates, mugs, and bowls. Visitors wield non-toxic, lead-free glazes and paints, embellishing items with designs such as flowers, abstract squiggles, or a squirrel's handprint before accommodating staff members fire the pieces, readying them for everyday use. Not just a paint-your-own pottery studio, Fat Cat Ceramics offers specialty sessions such as Clay Day, where participants learn to make their own pottery pieces, and summer camps, where campers delve into daylong or weeklong projects such as creating a mosaic plaque, building flower pots out of clay coils, and making clay jars to store one's nosehairs.
1149 Old Fannin Rd, Ste. 11
Brandon
Mississippi
US
601-992-6553
Artist Melanie John's bright, colorful studio and retail shop surrounds visitors with her vibrant watercolor portraits and textured abstract paintings. Paintings, photos, and pottery also line the walls, inviting gazes to linger over aesthetically elegant pieces and check every design for hidden Magic Eye patterns. BYOB art classes help beginners and master palette wielders create their own masterpieces while sipping on toted-along beverages or purchasing tipples from the bar-licensed studio.
5846 Ridgewood Rd. , Suite C-212
Jackson
Mississippi
769-218-8165
The Bounce Palace's two rooms of massive inflatables accommodate up to 55 youngsters, from toddlers to 12-year-olds. Once inside, children can hop inside a bounce house adorned in primary colors, explore an ocean-themed inflatable adorned with inflated dolphins, and send Jane Goodall fan mail from the monkey cage. Bright-yellow walls surround each bounding visitor with pictures of kid-friendly favorites such as Batman, Spider-Man, and Disney princesses. Along with inflatable entertainment, The Bounce House's two party rooms host celebrations that the birthday child and adult guests attend for free.
731 S Pear Orchard Rd.
Ridgeland
Mississippi
601-977-9797
---
---
Things to Do Deals - Recently Expired
---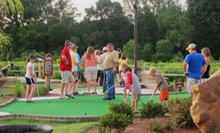 This 18-hole pirate-themed mini-golf course challenges putters with obstacles such as waterfalls, treasure chests, and swinging bridges
---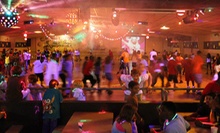 Coast on rental roller skates in time to top-40 hits during two-hour open-skate sessions
---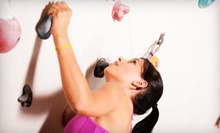 Climbers can ascend the gym's two new bouldering walls along brand new holds as the knowledgeable staff oversees safety
---
---