Things to Do in Lake City
---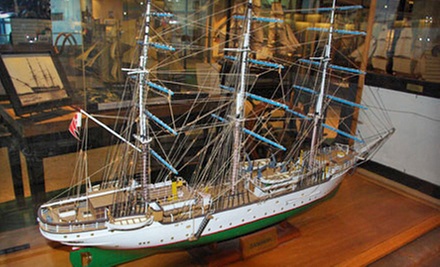 ---
Recommended Things to Do by Groupon Customers
---
Even though Perry Farrell coined the phrase "Alternative Nation," invented the Lollapalooza concert series, and played midwife to the genre of modern rock in the 1990s, his musical powers are even more attuned in 2012. Jane's Addiction, composed of frontman Farrell, guitar wizard Dave Navarro, drummer Stephen Perkins, and Chris Chaney on bass, could be Florida retirees betting on games of shuffleboard and coasting off the success of seminal albums such as Nothing's Shocking and Ritual De Lo Habitual. Instead, the band lets its freak flag fly with its latest album, The Great Escape Artist and its subsequent Theatre of the Escapists tour.
128 E Forsyth St.
Jacksonville
Florida
Staring at a blank piece of paper can be intimidating, but browsing the blank, premade pottery at Doing Dishes draws hibernating creativity from its den, enticing the brain with shape, size, and bisque meat. Pieces range between $7 and $60, and all merry potters are assessed a modest studio fee of $6, which covers everything required to design and fire a project, including time. Grab a blank plate and paint a meal upon it, stencil a cup with springtime flowers, or decorate a picture frame worthy of being hung inside itself.
1026 Edgewood Ave. South
Jacksonville
Florida
During the Superhero Scramble, racers of all fitness levels tear across over eight miles of arduous terrain littered with more than 25 body- and mind-challenging obstacles. Participants must wade through mud and, to reach the finish line, persevere through a barrage of Super Slime generously donated by retired Ghostbusters.
Upon completing the race, athletes ride their endorphin high into a party stocked with ice-cold beer. There, they can mingle with other contestants, sway to live music, and see awards doled out to the fastest runners. Male and female Scramble Gamble contestants compete for a cash prize that can cover the cost of replacing the engines in their sneakers. The benefits of the race extend beyond the Gamble winners, too—the organizers donate 5% of each registration fee to charity.
16258 NE Hwy. 301
Waldo
Florida
Originally built in 1927, 5 Points Theatre has undergone a transformation throughout the years from "talkie" palace to neo-modern nightclub to contemporary art-house cinema, earning accolades from the Florida Times-Union for its eclectic and offbeat lineup of films. The upcoming calendar hosts a variety of exclusives and special showings in addition to popcorn-popping Hollywood releases. Stop in for cult-classic midnight screenings, during which the theater transforms into a pumpkin carriage piloted by the delicate dreams of cinematic fans. The eclectic mix of motion pics ensures you'll still be able to catch Blue Valentine between viewings of foreign flicks, such as the Best Picture–nominated British historical drama The King's Speech.
1028 Park St.
Jacksonville
Florida
904-359-0047
My Gym children's fitness center, which currently has more than 200 international locations, began more than 25 years ago as a structured place for children to safely play, acquire new skills, and romp off a sugar buzz. With a dedication to imparting the benefits and fun of fitness, the affable, energetic crew of teachers and supervisors at the Jacksonville branch employs their expertise in music, dance, and gymnastics to build youngsters' strength and self-esteem while simultaneously stimulating their giggleplexes. Classes are organized according to age level—starting as young as 6 weeks—and are designed to incorporate the latest physiological, psychological, and meteorological research. My Gym's curriculum includes structured classes for all developmental degrees, from Tiny Tykes, a class for parents and babies that focuses on movement, to Whiz Kids and Champions, classes designed for elementary-aged kids to master motor, sports, and gymnastics skills. One-hour free-play sessions enable children to engage in unstructured, parent-supervised frolics on the activity-filled premises.
10950 San Jose Blvd., Suite 10
Jacksonville
Florida
Before a month of yoga trains your muscles to massage themselves while at rest, you can use a massage to get your mind and body in the right frame of relaxed existence. Depending on your choice of a one-hour Swedish or one-hour deep-tissue massage, one of Ananda's certified massage therapists will knead, rub, smooth, and stimulate your muscles with varying levels of pressure and intensity, preparing both your spiritual and corporeal forms for a triumphant warrior pose during class.
4154 Herschel Street
Jacksonville
Florida
---