Restaurants in Little Rock
---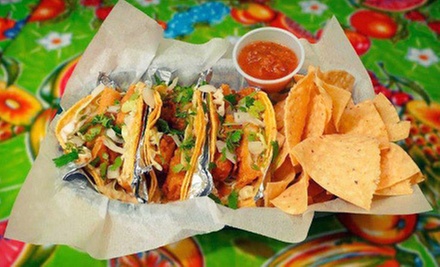 ---
Recommended Restaurants by Groupon Customers
---
Groupon is a combination of the words group and coupon. Each day, we offer an unbeatable deal on the best of Little Rock: restaurants, spas, sporting events, theater, and more. By promising businesses a minimum number of customers, we get discounts you won't find anywhere else. We call it "collective buying power."
2516 Cantrell Road
Little Rock
Arkansas
Taste buds do the talking when it comes to making a burger, chicken sandwich, or grilled cheese at Cheeburger Cheeburger. That's because customers, rather than cooks, design what's for dinner. After selecting a base—whether an all-natural Angus burger, a chicken patty, a veggie patty, or a type of cheese—customers deck it with their choice of 29 complimentary toppings such as roasted red peppers, steak sauce, and chopped garlic.
Customers can also build their own salad or garden diorama with a choice of 24 salad fixings. Freshly gilded fries and onion rings round out entrees. For dessert, cooks blend Edy's Grand ice cream with syrup and candies to create 1 of 1,258,000 possible shake flavor combinations. Thanks to its neon color scheme and oldies music, the restaurant brims with a vintage ambiance.
11525 Cantrell Rd.
Little Rock
Arkansas
501-490-2433
A downtown mainstay for more than a quarter century, Ciao Italian Restaurant quells cravings with Prime Omaha beef and house-made sugar-free marinara rife with garlic, basil, and olive oil. Chef Tony, the eatery's epicurean mastermind, pours more than three decades of culinary experience into the preparation of Maryland-style crab cakes and fettuccine alfredo seasoned with pepper and ground nutmeg. Servers ferry glasses of pomegranate margaritas to tables dressed in gray linens and patrons sink forks into creamy cannolis imported from New York City's Little Italy. The venue's cozy dining area seats businessmen for quick lunches, couples for candlelit dinners, and canine actors for Lady and the Tramp scene studies.
405 W 7th St.
Little Rock
Arkansas
501-372-0238
A Big Apple–focused menu sends aromas ricocheting off the walls of NYPD Pizza, which are bedecked with New York City memorabilia and televisions screening classic films and sports. Begun in Orlando by a native New Yorker who was frustrated at the lack of New York–style pizza in his new city, NYPD Pizza bakes up New York flavor as close to authentic as possible without traveling to the Big Apple to kiss the mayor. Genre-bending plate fillers strut from the pizza menu in configurations named after notable New York locales such as the Bleecker St. baked ziti pie topped with ricotta, mozzarella, and housemade sauce. The Tri-Borough BLT tosses traditional sandwich toppings such as smoked bacon and mayo across a hand-tossed crust, and individual pieces of the Oneonta, a hot cheese slice cloaked with cool shredded mozzarella, help patrons streamline supping or learn fractions to prepare for rap battles with math teachers.
A slick mosaic of cerulean and cobalt tiles below the bar dominates the pizza joint's bright interior, which is also festooned with petite dangling lamps, black tablecloths, and wood chairs evoking a modern lounge feel. Eyes drift to a TV screening sports behind the bar or the panoramic wall-covering mural of the Brooklyn Bridge at night. Across the room, another wall-size mural tempts doodle additions of King Kong with an aerial view of Manhattan's skyscrapers. :m]]
6015 Chenonceau Blvd.
Little Rock
Arkansas
501-868-3911
At The House, it's always time for a good meal. The brunch, lunch, and dinner menus feature many variations on same delicious food, always starring the joints signature burgers, made with local, organic ingredients. Classic beef patties sport bourbon glazes and slices of black apple or a dusting of Guillermo's espresso combined with thick mole sauce. The mac and cheese burger offers a unique set of double patties, the bottom beef and the top a lightly browned cake of breaded elbow noodles and cheese. Signature spicy bloody marys and a selection of craft beers wash down every meal.
722 N Palm St.
Little Rock
Arkansas
A waiter, hands full of fresh avocado, peppers, and tomatoes, approaches the table. He expertly slices and stirs the ingredients in a lava-stone bowl with the nimble precision of a seasoned chef. Along with whipping up fresh guacamole prepared tableside, Santo Coyote cooks also grill sizzling fajitas, bake spicy seafood specialties, and roll freshly made tortillas that have been lauded by the Arkansas Times at two locations, with one recently opened on Pleasant Ridge Road. Meanwhile, bartenders blend their staggering selection of more than 100 tequilas into specialty margaritas beneath the metal sun sculptures that adorn the walls.
2513 McCain Blvd.
N Little Rock
Arkansas
---