Things to Do in Midland
---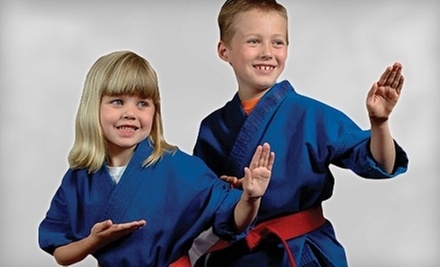 ---
Recommended Things to Do by Groupon Customers
---
Urban Quest showcases some of Canada's largest cities in an unconventional, informative light, crafting memorable adventures that often culminate with a delicious meal. Metropolitan buccaneers sign up for an Urban Quest account and then decide which inner-city adventure they wish to undertake, be it the pursuit of city history, natural wonders, or a mermaid with doubloons for scales. A clue packet accompanies each quest—ranked easy, medium, or hard—and directs curious citizens to scour the city for leads, which eventually guide them to a mystery restaurant or coffee shop. This voyage gives participants a new understanding of the city they live in and stuffs their noggins with facts and information about key buildings and landmarks. At the same time, Urban Quest offers ramblers a fresh dining experience, frustrating supercomputers whose circuit boards only allow for the taste of oatmeal. Participants can also opt out of a restaurant visit and simply race the clock, as restaurant tabs are not included with this Groupon.
As quests typically last 90 minutes and span 3–4 kilometres of walking, they are best suited for groups of two to four adventurers, though buyers may make their teams as big as they'd like. Learn more by checking out a demo quest and Urban Quest's FAQ page.
19 Mapleview Drive
Barrie
Ontario
Canada
The high-energy activities under Xtreme Adventures Family Fun Center's roof instigate rushes of adrenaline in technicolor environs. In the multileveled, 6,000-square-foot laser-tag arena, teams of combatants track down their opponents as they navigate serpentine passageways, duck around forest plants, and circumvent digital quicksand. Padded Crazy Cars spin 360 degrees as drivers ricochet around the rink, while on the trampolines lining the walls and floor of the Xtreme Jump pit, visitors of all ages traverse its elastic expanses in leaps and bounds. After their adventures, they can sample snacks from the Xtreme Cafe & Bar, including pizza, sandwiches, and wings.
156 Jozo Weider Blvd.
Collingwood
Ontario
CA
705-446-1475
First sculpted into the countryside in 1980, Hidden Ridge's nine-hole golf course invites clubbers with a tree-lined layout that overlooks the scenic hills of Uxbridge. Pines stitch the fairways across the course, shrinking safe landing zones along with ponds, sand traps, and territorial tufts of grass. During their visits, golfers can stock up on dimpled orbs, replace aging clubs, or upgrade their threadbare golf duds at the pro shop. The course also features a snack bar with simple food and cold drinks, helping golfers maintain healthy levels of nourishment without having to eat the grassy clay caught between the spikes on the bottom of their feet.
309 Zephyr Rd.
Zephyr
Ontario
905-473-1636
Russ Bond knows a thing or two about go-karts; after all, he's dedicated his career to them. As own of Canadian Karting League, he offers kids and adults the opportunity to take to the tarmac with race-prepared karts, comprehensive safety training, and a battalion of professional mechanics at their backs. Russ explains to motoringtv.com that through years of training and racing cars professionally, he "always wanted to give back … so kids could get involved in karting," In addition to boosting adrenalin and making for memorable afternoons, karting can teach kids and tweens how to pass other cars, handle turns, and harmonize by punching their horns. Giving kids the experience of maintaining their own kart "can only help them when they get a licence," Russ says.
1-2006 Gilford Rd.
Gilford
Ontario
416-312-2900
A full-time yoga teacher since the 1960s, Axel Molema of Body Mind Soul Yoga was a pioneer for the now-prospering Toronto yoga scene. After studying for four years at the very first studio ever opened in Toronto, Molema completed his teacher training and dedicated himself to turning this passion into a full-time endeavour. He now conducts yoga classes in various churches, community centres, and university athletic clubs throughout the area. Molema has studied and worked alongside many notable yogis over the years, drawing much of his inspiration from Swami Sivananda, the founder of Integral yoga, who believed yoga should promote social engagement, spiritual transformation, discipline, and wisdom.
Today, Molema continues to teach 15 classes a week, guiding students in hatha yoga and breathing techniques that aim to enhance flexibility, coordination, strength, and inner peace. During his classes, he shepherds students through athletic and therapeutic positions, as well as delves into yoga philosophies that students can employ practically in their everyday lives to help them manage stress, personally grow, and effectively imitate pretzels in games of charades. He regularly lectures on healthy nutrition and lifestyle habits, also offering private coaching sessions where students can seek his counsel on applying yoga philosophies in their work or scholastic endeavours.
350 Grove St. E
Barrie
Ontario
The BlueMountain Activities team makes sure each guest can have fun out on the water, whether it's frozen solid or shimmering in the summer sun. During the winter, customers can rent ice-fishing huts and explore the snow-covered trails on snowshoes or snowmobiles either on their own or with guides skilled at warding off the forest's wild plows. Conversely, in the warmer months, BlueMountain rents out wave runners and party barges for sunlit cruises on the Georgian Bay.
331 Maple St.
Collingwood
Ontario
705-293-0552
---