Things to Do in New Albany
---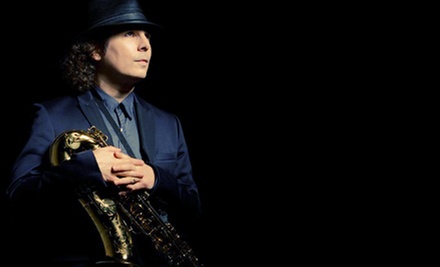 Central Business District
---
Recommended Things to Do by Groupon Customers
---
Before venturing into Deere Farms' labyrinthine corn maze, visitors are equipped with a map, a short orientation, and—as a last resort—the farm's cell-phone number. Groups work together to seek out all the checkpoints scattered across 8 miles of twists and turns. Even with an acute sense of direction, adventurers usually take about 45 minutes to navigate their way to freedom.
The checkpoints are one of many ways that Deere Farms infuses traditional fall activities with creative twists. Shortly after Halloween, the farm hosts an annual pumpkin-smashing festival, inviting visitors to drop overripe pumpkins from a 50-foot platform. And at the concession stand, chefs serve gourmet treats such as apple-cider slushes and pumpkin-caramel cheesecake.
The farm also hosts classic fall adventures on its 170 acres. Visitors can take an idyllic hayride through the woods or hop aboard an antique tractor and ride into the 12-acre pumpkin patch in search of the perfect gourd for carving or stomping into a pie. Before departing, they stop to see the menagerie of farm animals, including cows, alpacas, and piglets.
1565 Saint Johns Church Rd. NE
Lanesville
Indiana
In 1987, Brian McInerney was careening around Italy in a four-wheel, multipassenger Surrey cycle. An avid cyclist, he fell in love with this quirky contraption that he'd never seen in the United States, and he immediately sought out the manufacturer and purchased a crate of them. Wheel Fun Rentals traces its origin to this very moment, as Brian changed his surrey-distribution company into a rental and tour company that spans the nation. In spite of a general suspicion of unicycles and their ulterior motives, the company's corporate philosophy espouses "Supporting active healthy lifestyles for our customers and maintaining a healthy environment for all." Wheel Fun's fleet of rentals now includes bicycles, multipassenger Surreys, scooters, surfboards, and paddle-based watercraft. The company also promotes green communities by offering free rentals to Big Brothers Big Sisters.
135 W River Rd.
Louisville
Kentucky
502-589-2453
Classic Biplane Tours' certified pilots helm modern versions of the 1935 Waco YMF, as they trace premapped and custom routes through the sky. Each pilot possesses years of professional flight experience, whether working as a missionary pilot, corporate pilot, or commercial pilot, and cheerfully shares savvy knowledge of the skyways throughout each flight via voice-activated headphones and microphones. Once safely returned to earth, passengers are bestowed certificates that designate them as qualified barnstormers, which budding aviators can then proudly display at home or use to legally commandeer an eagle.
2700 Gast Blvd.
Louisville
Kentucky
502-836-5252
From its site on Bowman Field, Eagle Aviation lets humans defy gravity by slicing through the skies in a Piper Warrior airplane. Though experienced pilots can rent the aircraft for themselves, instructors escort novices in supervised trips to the clouds, sharing tips on taking off, landing, and avoiding midair collisions with basketball players.
2801 Taylorsville Rd.
Louisville
Kentucky
502-713-7116
Alpine Ice Arena grants blade-borne guests from well-padded tots to aspiring pros a friction-free winter haven. Stands hold up to 500 spectators while a snack bar warms their bellies with hot dogs, hot cocoa, and other delectable treats. Staff in the pro shop or figure- and hockey-skating lessons arm gliders with gear, grace, and grit. Spectators dropping by the arena might cross tracks with Kentucky's first adult skating team, Moms on Ice, synchronized ice dancers The Belles, or wistful zambonis donning sequins during downtime.
1825 Gardiner Ln.
Louisville
Kentucky
The organizers of Muddy Fanatic test racers' athleticism by plotting a 5K course through the Sellersburg woods. Participants charge through obstacles that range from slippery ascents out of creek beds to fire-lined paths. After competing to reach the finish line, participants must lend each other a hand to surmount Mud Mountain, a steep wall of earth rising above a pool of knee-deep water.
To celebrate the day's displays of fortitude, organizers pour every drinking-age participant a free beer, as well as provide additional drinks and food for purchase. Muddy Fanatic's team also encourages racers to self-nominate themselves for awards that include muddiest, best body, and best and worst costume. Audience members determine the winners by applauding and throwing roses at their favorites.
6951 SR 111
Sellersburg
Indiana
---