Restaurants in Oklahoma City
---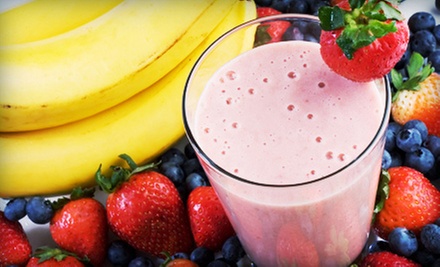 ---
Oklahoma City Restaurant Guide
There are some wonderful Oklahoma City restaurants that offer gourmet meals that rival those on the East Coast and the West Coast. Many of the dining establishments in Oklahoma City are transitioning to healthier meals that incorporate organic and seasonal ingredients. Oklahoma City even has some great "green" restaurants, where eating is a conscious effort to safeguard personal health as well as the environment. Vegan, raw, and farm-to-table fare is popping up all over the city, and Oklahoma City dining will never be the same.
Matthew Kenney OKC
, previously 105 Degrees, serves up raw food, including an incredible weekend brunch. The restaurant offers four dining rooms and seating areas, each with a different feel. Sit down at the communal table for a casual eating experience or enjoy the cozy ambiance in the eatery's dining room, which features natural-wood tables and exquisite fabrics. A large oval juice and wine bar and an outdoor patio complete this list of quaint places to dine in the restaurant, and there is even a gift shop that sells food-related items to bring back home. For organic and fair-trade coffees, Red Cup Coffee House tops the list of great places to get a cappuccino fix in Oklahoma City. Baked goods, vegetarian food, and breakfast and lunch specials are on the menu in this small and intimate space. For an upscale dining experience, Ajanta is a great place that serves lunch and buffet only, but the vegetarian items alone are worth making the trip. Cafe Oasis creates fabulous tofu and stir-fry dishes, appetizers, soups, and teas in a modern and comfortable setting. Vegans will want to try Picasso Cafe on Paseo, for their plethora of animal-friendly menu items like asparagus soup, portobellos with vegan gravy, veggie burgers, vegan pizza, and vegan eggplant lasagna. Don't forget to have one of their incredible vegan desserts!
Oklahoma City even has some great "green" restaurants, where eating is a conscious effort to safeguard personal health as well as the environment.
Recommended Restaurants by Groupon Customers
---
The chefs at Jamil's Steakhouse grill up hearty steaks and seafood dishes that fuse flavors from the Middle East and North Africa. A Lebanese steak house at its core, the eatery hands visitors a menu of tabbouleh salad, hummus, and main-course selections such as the Hail Caesar burger, an 8-ounce Angus steak burger topped with cheddar, Caesar salad, and tomato. There's also hickory-smoked brisket, chicken fried steak, and hickory-smoked ribs, as well as beef kebabs imbued with flavors more robust than a chocolate statue of Teddy Roosevelt. Not to be outdone, the seafood menu proffers selections such as fried catfish, Norwegian grilled salmon, and Australian coldwater lobster tail.
4910 N Lincoln Blvd.
Oklahoma City
Oklahoma
405-525-8352
Beyond Opus Prime Steakhouse's arched brick entrance lies an alternate reality where surf 'n' turf have settled their differences and appear in concord on plates. Red-hot grills sear Chicago Stockyards prime beef steaks and cold water lobster tails that appear together and separate, a feat Abbott and Costello could never quite achieve. The menu that gives the red-hot grills their instructions also presents cocktails and beer, while cataloging nearly 1,000 wines from across the world. A sleek marble bar illuminated by blue lights and high-backed seating capped by elegant semitranslucent glass panes help conjure the steak house's upscale atmosphere.
800 W Memorial Rd.
Oklahoma City
Oklahoma
405-607-6787
Strips of beef sizzle on the grill until nearly caramelized on the outer layer; then they reabsorb their juices while resting on a plate with sautéed onions, bell peppers, and a generous sprinkling of monterey jack cheese. The result is alambre, and it's one of many original recipes invented by the chefs at Habaneros Mexican Restaurant, according to the Edmond Outlook. Another novel dish is the pork chili verde, where pieces of marinated pork simmer in green and red salsa. Diners can also sample more traditional Mexican entrees such as chiles rellenos—poblano peppers stuffed with cheese and chicken—or fajitas with chicken or beef.
6833 N Broadway
Edmond
Oklahoma
To create the Renegade roll, the sushi chefs at The Sushi Bar stuff a fresh jalapeño pepper with cream cheese, fry it tempura-style, and top the crispy pepper with salmon, cucumber, and sesame seeds. This creative fusion of Eastern and Western flavors extends to the entire menu. Chefs drizzle a tempura shrimp roll with poblano-basil sauce, for instance, and serve a marinated rack of lamb with a green-tea red miso sauce.
The restaurant features a sleek and minimalist dining room. Slatted wooden arches stretch above the dining room, and bamboo light fixtures glow against pale columns and the contours of every diner's chiseled features.
1201 NW 178th St.
Edmond
Oklahoma
405-285-8484
As the proud, busy parents of three young boys, Kang and Mary Nhin know that eating dinner as a family can be a challenge. So they created Nhinja Sushi and Wok, a casual, kid-friendly setting where the service is fast and the menu includes healthy options. As children don a Nhinja mask cutout and sketch the daily Dow Jones chart on a coloring sheet, families dig into spicy tuna rolls or stir-fried Hunan Garden shrimp. The food blog Dishin & Dishes lauded the restaurant for offering the option to order sushi and entrees made with brown rice.
The family-centric vibe even extends to the restaurant's orange walls, which are decorated with artwork of the owners' children. Careful not to neglect fully grown eyeballs, they have also filled the space with futuristic white chairs, tables, and booths accentuated by the pops of bright pink, turquoise, purple, and lime green.
13905 N May Ave.
Oklahoma City
Oklahoma
Beneath a purple sign adorned with green and red peppers, chefs dole out portions of authentic New Mexican culinary creations.The restaurant opens its doors to lunch and dinner diners, enlivening dishes such as the New Mexico enchiladas and the grande Santa Fe burrito with the state's signature red or verde chili sauce. Freshly mashed avocados mix with pico de gallo to make guacamole, and lime wedges clasp the glass brim of $2 margaritas. The restaurant's kids' menu placates youngsters with miniature southwestern eats, diversifying their otherwise monotonous diets of cafeteria lunch and paste.
231 N Coltrane Rd.
Edmond
Oklahoma
---