Things to Do in Port Saint John
---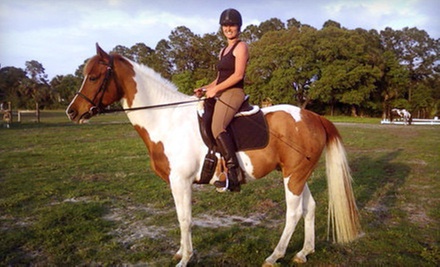 Delespine On Indian River
---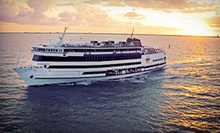 During five-hour ocean excursions, try your hand at more than 600 slot machines and 30 table games, and dine on lunch and dinner selections
---
Recommended Things to Do by Groupon Customers
---
The Loughman Lake Beer and Food Fest, formerly known as the Titusville Craft Beer Festival, sets a spread of up to 70 domestic and craft beers for festival-goers to sample amidst the scenic vista at Loughman Lake. Since 2012, the festival has been a destination for fun lovers of all stripes: guests can chew the fat about their favorite baseball teams or play full-contact chess in the sports lounge, toast digital gladiators in the video-game area, or rock out to live music played throughout the day. Thanks to the new venue, the festival also offers a chance to jet across the wetlands on an airboat with reservations through the lakeside lodge.
422 Julia St.
Titusville
Florida
321-607-6848
Aboard Obsession Charters's party boat, experienced captains lead groups into fish-laden waters, where lines are cast out into the ocean in search of species such as grouper, snapper, and sharks. The 65-foot watercraft launches out of Port Canaveral on full-day and half-day trips across the giant bathtub disguised as the Atlantic Ocean. As fishers wield rented rods or their own equipment, staff situated in an air-conditioned galley serves up hot food and cold beer. After trips, Obsession Charters's cleaning tables let customers prep their catches. In addition to voyages aboard their signature vessel, the staff also books private charters by negotiating with the monocled whales who own Port Canaveral's most popular fishing boats. Most aquatic exhibitions include bait, and Obsession Charters's captains also allow customers to catch their own offshore.
505 Glen Cheek Dr.
Cape Canaveral
Florida
321-453-3474
Before paved streets and residential blocks took its place, a maze of wetlands rife with rustling wildlife thrived in Central Florida. Such a scene is hard to imagine amid a backdrop of loud car horns, but skeptical visitors to The Brevard Museum of History and Natural Science can travel back in time and see it for themselves on a stroll through the museum's 19.5-acre nature preserve.
This remarkable preserve joins special exhibits dedicated to regional and cultural artifacts in fulfilling the museum's mission to keep Florida's heritage alive in the minds of its current inhabitants. Since the nonprofit facility first opened in 1973, an influx of state and philanthropic funding has spawned further expansion. One of the most crucial add-ons, the Taylor Wing, now houses a nonstop procession of visiting exhibitions and the kid-themed Imagination Center, where young hands can touch actual fossils of mammoths and 8-track tapes. Popular ongoing exhibits include large dioramas of local ecosystems and the Windover Story exhibit, which illustrates how the residents of Brevard County lived 7,000 years ago.
2201 Michigan Ave.
Cocoa
Florida
US
321-632-1830
Airboats launch from Loughman Lake Lodge deep into St. Johns River, skimming atop the swamplands at speeds of up to 30 miles per hour. Onboard, adventurous sightseers pay rapt attention to Coast Guard–certified captains and native Floridians as they narrate the boat's travels within earshot of alligators, turtles, and eagles. Loughman Lake Lodge itself was built in the 1950s and recently restored to its former glory. It now plays host to a waterfront restaurant, where diners can feast on local delicacies including gator tail and Florida catfish while sucking down beers on the outdoor deck. Fully furnished, air-conditioned cabins, RV sites, and tent camping offer myriad sleeping options for guests looking for a break from traffic, noise, and squirrels asking for directions to the nearest acorn buffet. Fishers can hook edible souvenirs at the lodge's prime bait spots, and shoppers can snag more permanent catches while perusing the gift shop.
1955 Hatbill Rd.
Mims
Florida
US
321-268-2277
---