GROUPON GUIDE TO WASHINGTON-DC
The Fans and Artists Who Are Nailing This Festival-Fashion Thing
BY: Kelly MacDowell |
Jul 29, 2015
Let's get real: sometimes the "music" part of a music festival can be a total bust. (Especially when a massive downpour sidelines multiple acts, as happened at Chicago's Pitchfork Music Festival earlier this month.)
But one thing that never disappoints is the people watching. We did a lot of that at Pitchfork this year, and picked up plenty of festival-fashion inspiration along the way. Here are some of the style lessons we learned.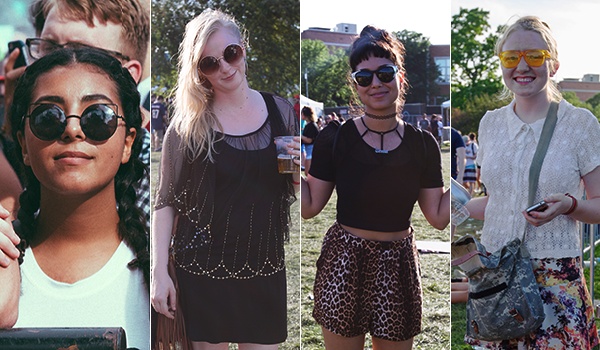 Statement sunglasses are most definitely still a thing.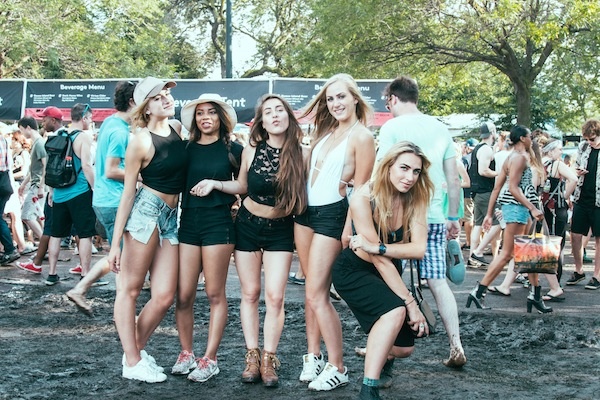 You should absolutely coordinate outfits with your besties.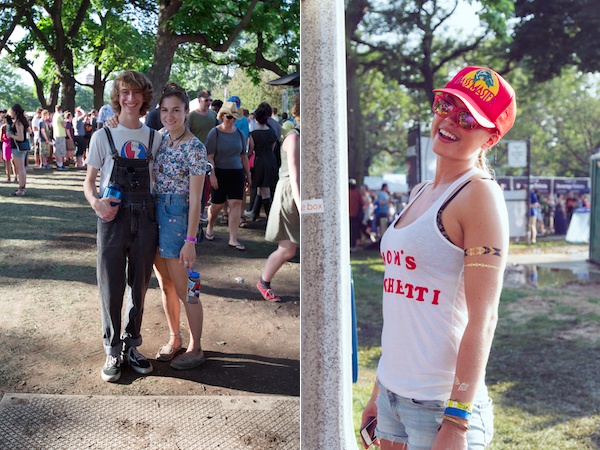 Repping your favorite artists can be more subtle than a straightforward band T-shirt. The guy on the left has a logo for indie-music label DFA Records peeking out from behind his overalls, while the gal on the right is rocking a "Mom's Spaghetti" tank we can only assume is a shout-out to Eminem. (Or maybe her mom just makes really awesome spaghetti.)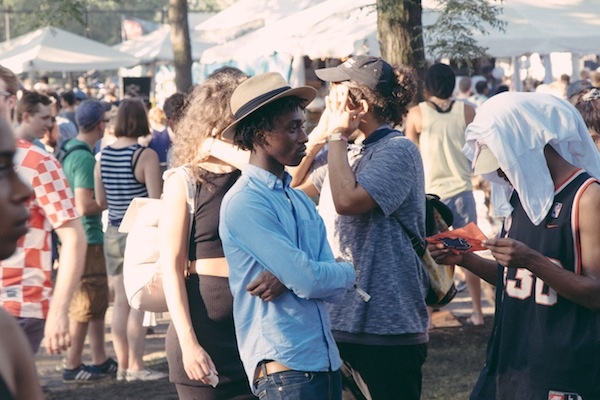 Don't be afraid to wear denim on denim.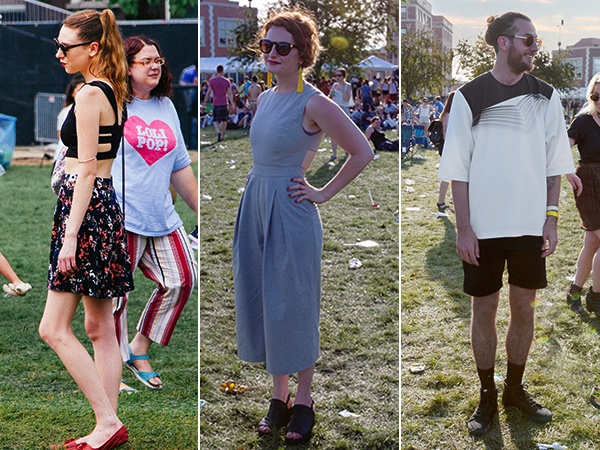 It's always important to watch your proportions. Pairing a strappy bralette with a full, high-waisted skirt or an oversized tee with above-the-knee shorts balances the silhouette. At center, we see how important it is to choose a jumper for your body type—the form-fitting top keeps the palazzo-pant legs from overwhelming this woman's petite frame.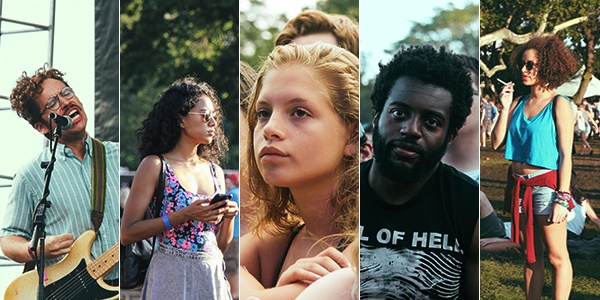 As one of our favorite stylists predicted earlier this year, natural hair and makeup are everywhere in 2015. Skip braids, rows, or blowouts—let your textured hair go wild, like Parquet Courts frontman Andrew Savage (pictured at left). Mimic the au naturale makeup look of the girl at center with a peach or nude eye shadow and a pale pink lip.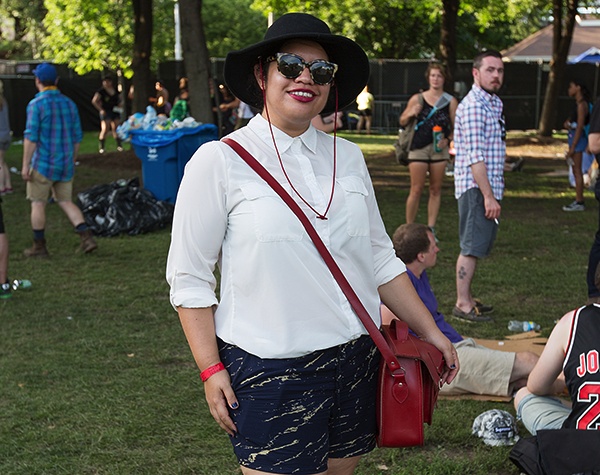 Just like our style-blogging BFF Isa Giallorenzo taught us, matching your lipstick to your accessories can be very striking (especially when played against a plain white top).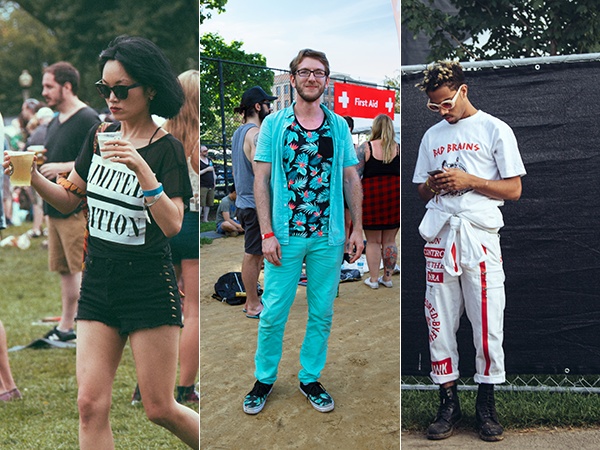 We loved the almost monochromatic looks we kept seeing. Especially on headliner Vic Mensa (pictured at right), who even rocked white-and-red sunglasses to match his outfit's color story. Bonus points to the guy in the middle for so perfectly matching his prints to his solids. *Slow clap.*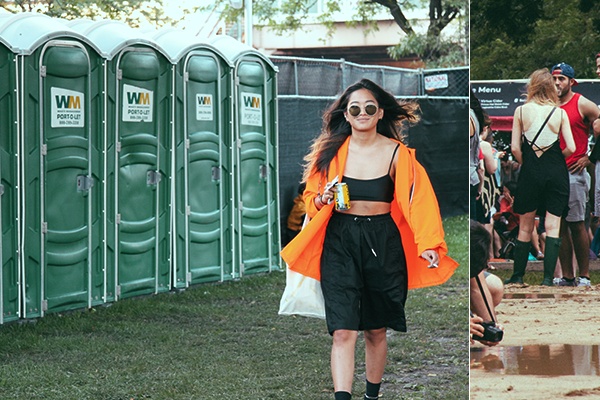 These ladies prove what we've been saying all along: rainwear can look cool.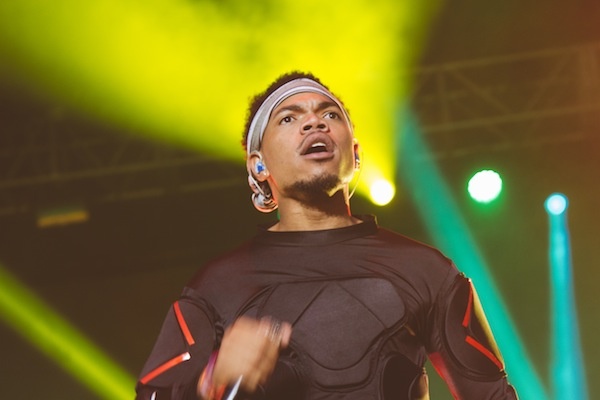 And as Chance the Rapper proved, wearing gym clothes outside of the gym (or laser-tag shirts outside of the laser-tag arena?) is dope, too.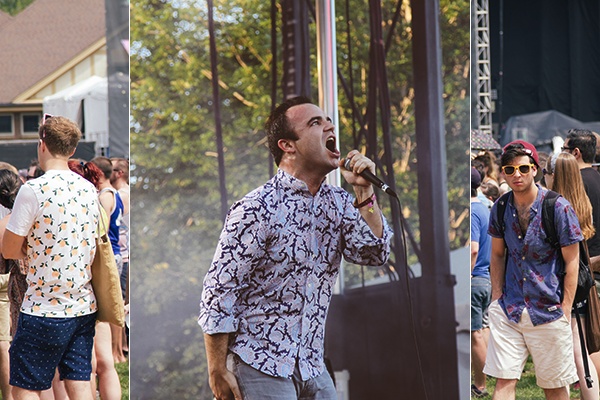 Perhaps the biggest trend we've seen is men in prints. Of course, no one's worn it as boldly as Future Islands frontman Samuel T. Herring, who danced so hard his paisley shirt eventually came unbuttoned. (Don't worry, he assured the crowd he'd write a strongly worded letter to the garment's manufacturer.)
Photos by Grant Walsh and Jeremey Watson for Groupon

Check out related reads:

Our favorite women's and men's fashions from our favorite neighborhoods, festivals, and style events.

No, really. Read on for two ways to rock the high-waisted trend: one casual, one dressed up.