GROUPON GUIDE TO WASHINGTON-DC
2015 Food, Fashion, Fitness and Beauty Trend Predictions
BY: Groupon Guide |
Dec 23, 2014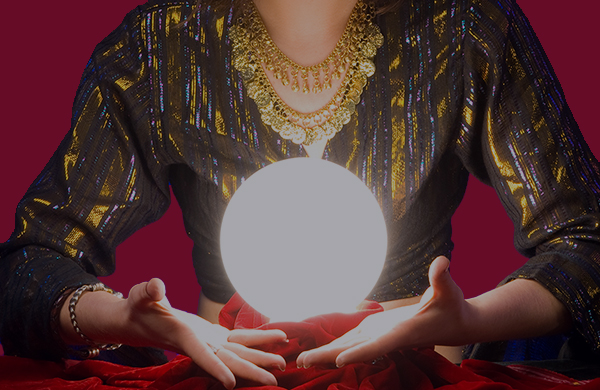 With 2014 drawing to a close, our editors set out to predict the top trends for 2015 in a few of their favorite categories: food, fashion, fitness and beauty. They consulted experts, sought out tastemakers, and gazed into the shiniest crystal ball they could find.
Below are the results: five of the latest food trends and five of the newest fashion, fitness, and beauty trends for 2015.
Food Trend #1: Pistachios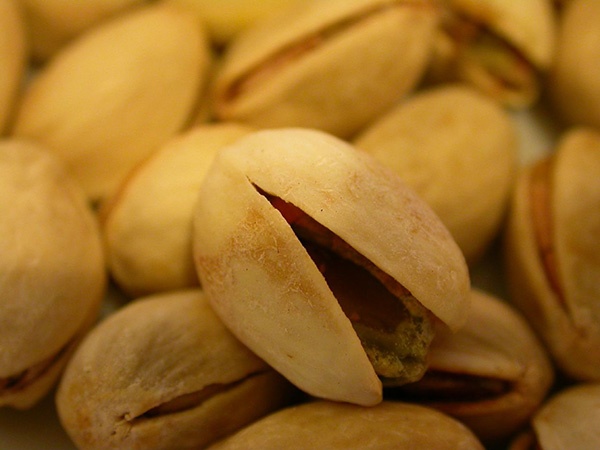 "I love pistachios, so if they're making a big push in 2015 I'm super amped for it," said Ian Penrose, a manager and bartender at Rocking Horse and Crown Liquors in Chicago. "I saw two different pistachio glazed donuts today at [Chicago gourmet donut shop] Stan's. They're really versatile in food and complement both sweet and savory dishes well."
Food Trend #2: Savory Ice Creams and Desserts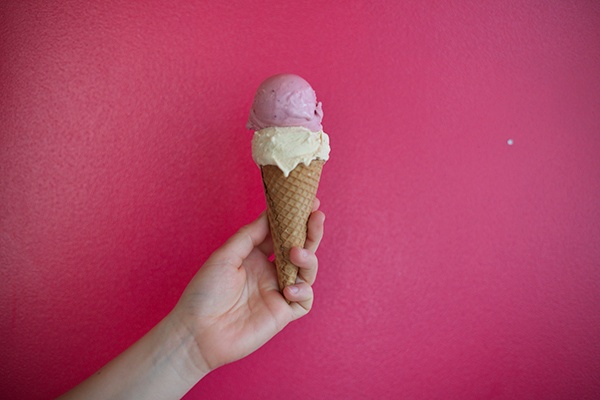 "I'm hoping this trend is over quick and in a hurry," said Jocelyn Delk Adams, the founder and editor of Grandbaby Cakes. "Call me strange but garlic ice cream and cheddar-cheese gelato aren't on my list of things to try. The closest I have gotten is sweet-potato ice cream with toasted marshmallows, a recipe I developed this year."

Added Ian: "I find savory ice cream about as disconcerting as green ketchup. I know it'll taste good but reconciling it in my mind is sometimes a tough bout."
Food Trend #3: Fermented Foods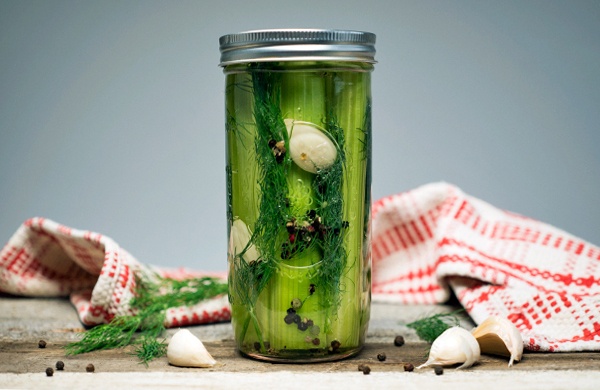 Don't be afraid of this trend, Ian advised. "I take a strange comfort in knowing something that sounds so awful can taste so good," he said. "Honestly, think about the first time someone explained to you what kimchi was. I'm willing to bet you didn't ask for a bowl. But it's delicious—at least I think so. Bring on fermented foods, I say!"
Food Trend #4: Pimm's No.1 Cup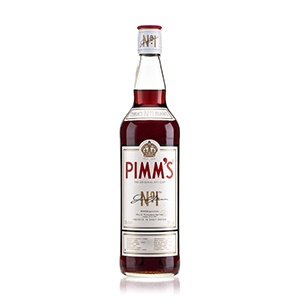 Ian is a fan of Pimm's, but he's a little baffled at the idea of it as a trend or a party cocktail.

"Don't get me wrong. I love Pimm's, I have a bottle on my shelf at home," he said.

"But to me it drinks like the perfect midday cocktail to start things off or get you over whatever poor life choice you subjected yourself to the night before. It's the right amount of sweet and earthy to give you some flavor and not a ton of alcohol."




Food Trend #5: Matcha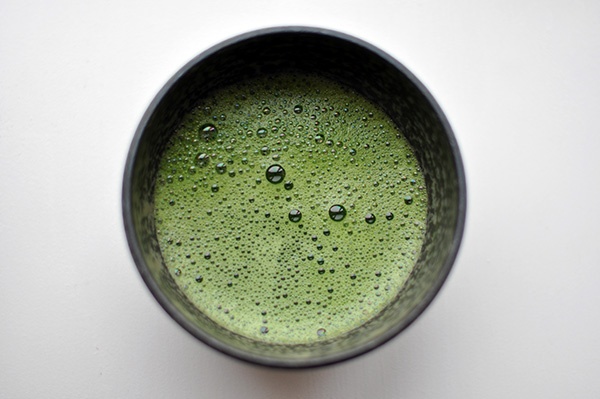 Jocelyn is a recent convert of matcha after trying matcha ice cream. "I am a bit excited about this trend, I must admit," she said. "I can't wait to see how far this goes."

As for Ian? "I had to Google what this even is. After doing so I can only imagine that people are going to love it to the point that it gets its own Portlandia skit. That's really the zeitgeist litmus test at this point, right?"

Fashion Trend #1: Gingham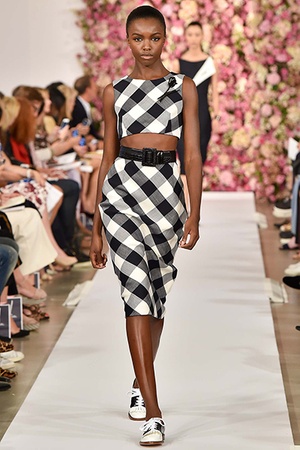 Nikia Jefferson, the blogger behind Chitown Fashionista


"With plaid being a huge trend [this fall], I can see it carrying forward into 2015, but in the form of gingham," Nikia said.

"And I'm not talking about the red-picnic-tablecloth gingham that first comes to mind."

Instead, she's talking about a variety of gingham-square sizes—she loves Oscar de la Renta's oversized take—and picturing them on everything "from moto jackets to wide-leg pants."



Fashion Trend #2: Tent-shaped silhouettes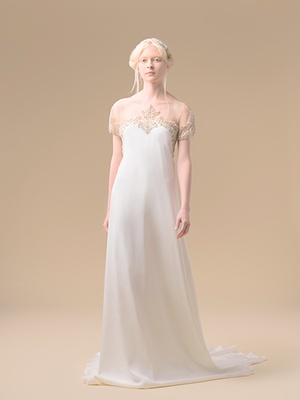 Kate Pankoke, Project Runway alum and founder and creative director of bridal line Elaya Vaughn
"I think that I am most excited about ... tent-like silhouettes," Kate said.

"It may seem odd, but I think that the tent shape is one of the most flattering if it is done right.

There is something sexy about leaving so much to the imagination. We actually incorporated it into our latest bridal collection with our Ana gown [pictured to the left]."




Fashion Trend #3: Custom embellishments, especially DIY ones
Alanna Zaritz, new mom and the blogger behind Drawn and Coutured
"When I turn on my sartorial spidey sense," Alanna said, "[it] suggests to me that what people really want is more customization, more talismanic specialness in their clothing. There's something to be said for augmenting a garment with your own hands, as opposed to buying the same basic item at a chain store. Personally, I've been dreaming of thrift-store boots covered in faux pearls … all I need is a glue gun."
Fashion Trend #4: Dressing like a '90s club kid
Isa Giallorenzo, the blogger behind Chicago Looks
"A new trend is usually the very opposite of the previous trend, but with a common background," Isa said.

That's part of why she predicted that the '90s "bland, grungy normcore" look of this year will disappear, making room for a different '90s sensibility: the look of "psychedelic club kids. Think [house music group] Deee-Lite and [the movie] Party Monster."

She also recommended this "Club Kid Fashion Show" segment from The Joan Rivers Show, circa 1993.
Fashion Trend #5: Oversized coats
Cate Ryan, store manager at Chicago's Blues Jean Bar
"For 2015, I see my female counterparts donning oversized coats," she said. She noted that coats like this one are cozy yet spacious enough for plenty of layers underneath; they can also "resurface in the spring if the pattern is distinct enough."

Fitness Trend #1: Ballet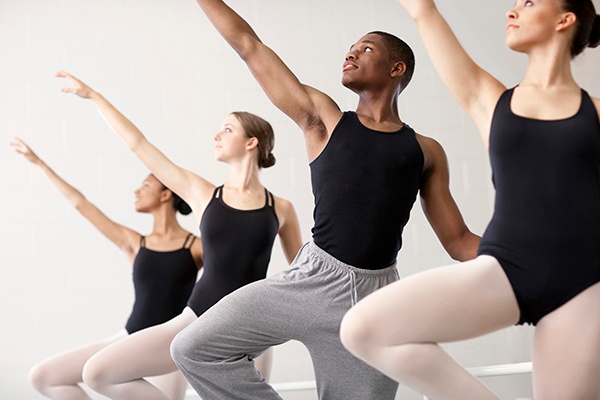 Kyle Seguin, owner and trainer at One Hundred Fitness
"I think that barre classes will continue to be a trend in 2015," Kyle said, "and I hope that this [year] people take it a step further and try adult ballet. Ballet challenges your body and mind differently than any other type of exercise."
Fitness Trend #2: Doing it all
Cat Aldana, operations director and trainer at Air Aerial Fitness
"A new fitness trend for 2015 is diversification," Cat said. "People are leaning toward a variety of workouts [over] a go-to fitness format or class. Yogis are becoming cross-trainers and cardio junkies are slowing down with Pilates Reformers and barre."
Fitness Trend #3: Interval training
Liz Callham, fitness director for Fitness Formula Clubs
"HIIT Training, or high-intensity interval training, will continue to be a fitness trend in 2015," Liz said. "It is a form of strength training focused on keeping your heart rate up by incorporating intense periods of work with short recovery segments." These workouts usually center on bodyweight exercises, but they can also feature kettlebells and medicine balls.

Beauty Trend #1: Natural hair and skin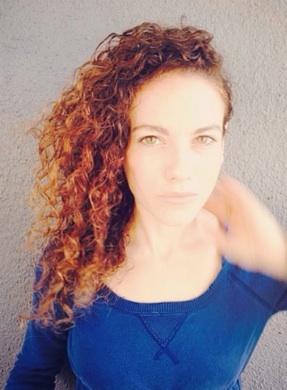 Kristina Louise Welzien, organic stylist on StyleSeat, and Jenny Kane, aesthetician at Allyu Spa
"How natural can you let your hair be? Blow it up!" Kristina said. "Ask your stylist about tips on how to enhance and rock out your natural texture. If your hair is on the straighter side, simply adding beach or salt sprays or dry shampoos will make your hair have that matte, lived-in texture." She recommends products by Kevin Murphy, Davines, or Lulu Organics, which she likes for their high-performing, yet eco-friendly formulas.
Green skincare products continue to gain popularity, too. "People are starting to realize since they are eating as natural [and] organic as possible that it is time to use natural or organic [skincare] products as well," Jenny said. "Fruit enzymes, essential oils, and nut oils are replacing chemical ingredients… and they are a lot healthier for the skin over time."
Beauty Trend #2: Nude Makeup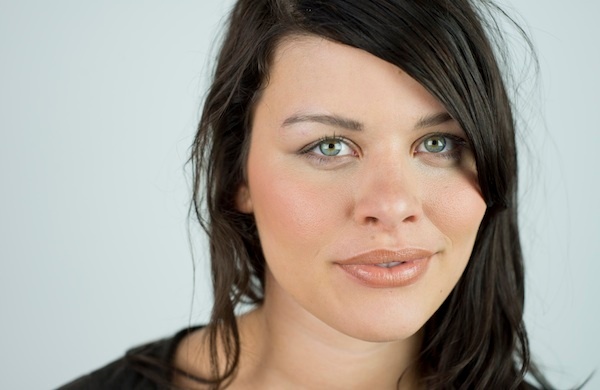 Kat DeJesus, makeup artist for FactorArtists
Expanding on last year's nude-lip trend is a completely natural color palette. "[Nude skin is] probably my favorite trend," Kat said. "With all the chaos of contouring and highlighting [in 2014] this is the perfect rebuttal… Instead of using colors that are five times lighter or darker, try just a shade up or down. It looks more ethereal and less fake and is much easier to learn."
Beauty Trend #3: Metallics
"We are seeing [metallic makeup] everywhere," Kat said. But, she warns, it's not as heavy-handed as the trend was 20 years ago. "Very subtle. A flash of silver on the eye, a streak of gold on the nails, maybe a rose-gold pigment on the lips. Definitely an updated and more modern version than we were used to in the '90s."
Beauty Trend #4: "Melted" hair color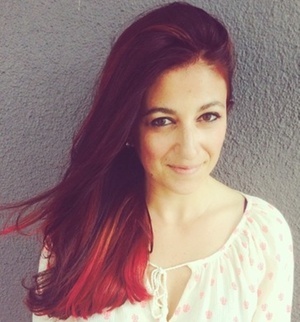 "We've seen balayage and ombré for days. What you will see (and want) in 2015 is what I refer to as 'color melting' or a stained-glass effect," Kristina said.

It's created by freehanding multiple colors onto the same section, which Kristina says will "marry and flow with each other, giving an end result of luminescence."




Beauty Trend #5: Bold makeup colors
"Red lips are a given," Kat said. "With the [Pantone] color of the year being Marsala, I [see] this trend [evolving] from the oxblood of last year to a bright berry… Just like a little black dress, every woman needs a good red [lipstick]."
Plums and purples are another hue Kat's looking forward to for 2015. "For the eyes, nails, blush, and lips." She warns against going all-purple, however. "Pick one area to focus on and downplay everything else… If you have golden undertones, a warmer purple with more red will complement more. If you are fairer or have more pink undertones, a blue-based purple or lilac will do the trick!"
Reporting for this story were Guide staff writers Alison Hamm (food), Mae Rice (fashion and fitness), and Kelly MacDowell (beauty)

Images: pistachios via wiki commons, ice cream by Stephanie Bassos, Groupon; fermented foods by Andrew Nawrocki, Groupon; Pimm's via www.31dover.com; matcha via wiki commons; gingham photo courtesy of Style.com; tent-shaped silhouette photo by Wittefini, featuring model Joanna Bajena in the Ana gown by Elaya Vaughn Bridal by Kate Pankoke; natural hair and melted hair photos courtesy of Kristina Louise Welzien; nude makeup by Timothy Burkhart, Groupon