Customer Reviews
Great atmosphere, cozy class and amazing instructor. She really took the time to explain the movements and help me with each exercise. As a first timer at Pilates, I really appreciated it. I'll definitely go again!
Clarise B.
·
August 27, 2015
What You'll Get
---
The Deal
$41 for five Pilates classes in Jersey City's historic downtown ($75 value)
Pilates makes a lot of promises: strong, lean muscles without unnecessary bulk, improved posture, and even relief from chronic pain. With proper practice and instruction, Pilates can deliver these results via mat-based workouts. Joseph Pilates originated the workout regimen, and it draws from more than 400 exercises adaptable to both experience level and existing injuries.
Groupon Guide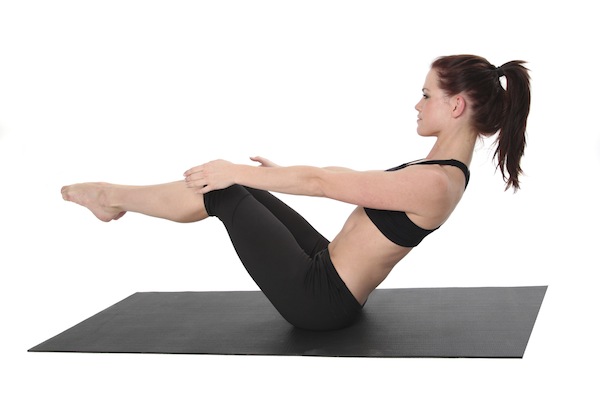 Five Things I Learned from Pilates
For instance: did you know that there are bones in your butt?
The Fine Print
---
Promotional value expires 120 days after purchase. Amount paid never expires. Limit 1 per person, may buy 1 additional as a gift. Limit 1 per visit. All goods or services must be used by the same person. Merchant is solely responsible to purchasers for the care and quality of the advertised goods and services.
About Power Pilates at Grassroots Community Space
---
The focus of the business: to transform people's health and body, from the inside out.
Just some potential benefits: improved stamina, posture, strength, and overall wellbeing.
About the space: Grassroots Community Space was founded by artists and likeminded individuals as a place for experts to share their various crafts with the community.
A Chat with Power Pilates at Grassroots Community Space
What services does your business offer and what makes your business stand out from the competition?
Power Pilates will empower you to discover your inner strength, transform mind and body, increase stamina, improve your health, and achieve a new and exciting physical well-being.
Exercise is challenging. How do you keep clients motivated and engaged?
Positive reinforcement is essential in this class as well as assisting students via vocal and tactile cues, which help encourage students throughout class and also bring them to a better understanding of each exercise. As students progress, they see results. Results equal physical and mental rewards.
What was the inspiration to start or run this business?
Professional dancing and training has led me to Pilates, and I became enthralled by how much it helped me with my abdominal or "powerhouse" stabilization. I saw results fast and also enjoyed the workout as a whole. I knew I wanted to share this with people, so I went to school and got certified.
What do you love most about your job?
I love seeing a student's face when they accomplish a goal in class or when they come back and see how much they progressed from the last class. Continual practice is key, and when you view your goals as never-ending, the possibilities are endless when in Pilates classes. Movement heals!