Top Product Reviews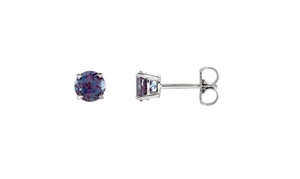 Alexandrite is my birthstone and I know how expensive it is. Buying jewelry for my wife and daughter is something I enjoy doing. When I saw how inexpensive some of the clearance items were, I didn't hesitate to touch the "purchase" portion of the screen. The earrings didn't disappoint. The stones sparkle and change color in the sunlight just as expected. Thank you.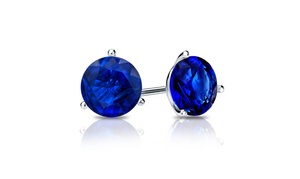 Imagine a midnight sky, with the full moon's luminescence fading as your eye peers beyond it's perimeter... The shade of blue that's seen... A perfect midnight blue... Not too dark not too light. I just described these beautiful earrings!
Pearl Jewelry and Gemstone Jewelry, Every Day on Groupon
Body Copy The selection of gemstone and pearl jewelry on Groupon is as wide as the ocean, and quite a bit easier to search. Along with a bounty of freshwater pearls, plenty of precious gems make up our
jewelry
inventory, helping you accessorize outfits in a style all your own (or find a gift for the rockhound in your life). From birthstone bracelets to pearl necklaces, you can easily peruse gemstone jewelry by filtering for price range, brand, or type of metal in the lefthand bar.
The Mother of Them All—Pearls
Don't call it white—pearl is a color all its own. Many of Groupon's pearl jewelry pieces make use of the orb's naturally elegant sheen, stringing baroque pearls on a silver chain or anchoring a pair of stud earrings with pink freshwater pearls. Other pieces complement pearls with fine metal or stones, as in
necklaces
that alternate pearls with Swarovski crystals.
Precious Gems at a Good Price
There are many
types of gemstones
to keep track of, but even if you can't remember them all, Groupon's galleries allow their colors to shine through. The rich blue sparkle of a sapphire
ring
. The fiery swirls of opal
earrings
. Turquoise, orchid, and green-jasper charms dangling from
bracelets and bangles
. All sorts of colors can be found in the many categories of gemstone jewelry. That's not to say color is all that matters. After all, a cubic zirconia set in sterling silver can look just as dazzling as any emerald.
Coordinate with Colors
Because the sheer variety of precious gems and pearls can be daunting, Groupon's
collections and sets
can help you find coordinating pieces easily. Among the possibilities, necklaces form wearable rainbows of multicolor pearls, earring sets arrange multiple gemstones into a different color for each day, and some pieces even blend gemstones with genuine diamonds.