Top Product Reviews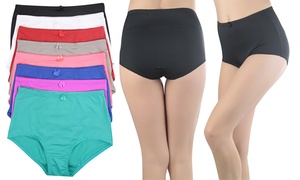 Read comments on how they ran small so I bought two sizes larger. Fits perfect. Extremely comfortable. Washes and dries excellent.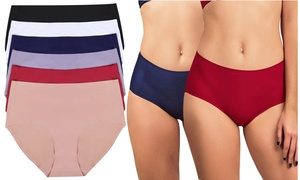 This is my 3rd set of these; I share the order with my sister and we both love the produce!!
Shop Panties Every Day on Groupon
When you open up your
intimates
drawer, what do you see? A jumbled mass of cotton, satin, and spandex? Neat rows of lace? Maybe they're even ...
folded
? Wherever you are on your underwear journey, it doesn't hurt to take stock once in awhile and see which panties you can toss and which kind you could use more of.
Stock Up on the Basics...
First things first:
make sure you're wearing the right size
. Even the most magical pair of everyday cotton panties will feel uncomfortable if they're too big or too small. Once you have that down, it doesn't hurt to buy basics in bulk from trustworthy brands on Groupon like
Hanes
or
Fruit of the Loom
. If you're wary of the dreaded visible panty line, look for a thong multi-pack or seamless panties instead.
...And Beyond
Okay, you have your go-tos for daily wear. Now it's time to think about special occasions. If you're a yogi, rest assured that no matter
what you wear under your yoga pants
, somebody else is bound to be wearing it, too (even if it's nothing). Alternatively, if you have a big event coming up and want something that's slimming rather than loose and flexible, some panties are made to
shape
the torso. Slip them on under a form-fitting
dress
to smooth the silhouette without adding an extra piece to your ensemble. Finally, if your underpinnings aren't necessarily for your eyes only, look for lace panties. They come in a
range of styles and cuts
, including boyshorts, briefs, and thongs—to balance comfort and sex appeal. Filter Groupon's inventory by cut using the left-hand menu.