Top Product Reviews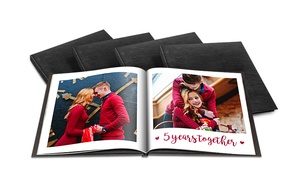 I ordered the leather cover photobook for 40 pages and it came out very good. The pictures and pages of the book were of good quality.I only had to pay the shipping cost after applying the groupon. They shipped a little late- 1 week or 10 days after placing the order which is fine, I was in no rush.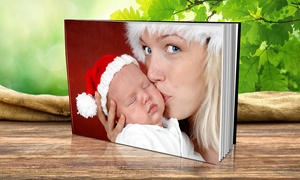 I can't complain! Pretty nice quality for the photos and the paper used, the time from order to receiving my package was satisfyingly fast. I will be ordering from here again.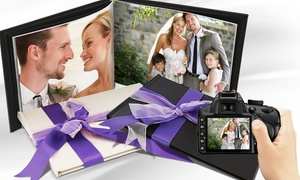 I purchased a few Groupon's to create five leather-covered books just before Christmas 2015. Knowing I could not get them done before Christmas, I filed the Groupon for a later time. I pulled out the Groupon and realized there was a deadline in order to benefit from the promotional value. It was a large project that I was planning on undertaking. A three week trip with a group of six people to Europe, using a combination of everyone photos . . . totaling over 3,000 pictures from which to choose. Each book was going to be unique in some way because of different adventures that we experienced. I had never created a photo album online prior to this project. The program is quite intuitive and I started. I poured hours into these albums and wanted them to be as close to perfect as I could make them. I finished four of the albums at the stroke of the deadline and was unbelieving at the value of the promotion. The fifth album was finished after the deadline and a refund for the amount I paid to obtain the Groupon has been credited to my charge account. No hassles. I've received one of the albums - within three weeks with Easter being smack in the middle of that time-frame, (expecting the other four any day now - still within 3 wks). The one album is beyond my expectations! Amazingly good quality! I paid the extra fee to upgrade the paper and certainly worth the amount, especially with the groupon. I was not sure what to expect especially with some of the complaining reviews. Could'nt be happier and plan to make another one soon. It was a daunting project and I paid particular attention to all the details that were available to adjust within the program. Some may consider me to be too picky . . . but certainly not for what I received in return. Bravo, Printer Pix - I am thrilled! How could some complain about the logo at the end of the book? It is certainly out of the way and I believe - well deserved!