Top Product Reviews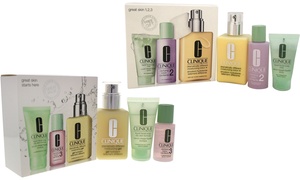 I have been using Clinique for many years and have many people tell me I look younger than 61. I credit Clinique for that.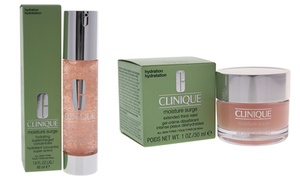 I got this earlier in the week and have used it 3 times now. I can honestly say I feel it moisturized better than the feeling of the heavier moisturizers I have used in the past. I did notice that is is a smaller bottle and marked "NOT FOR INDIVIDUAL SALE" so someone made some money on a promotional sized product.
Shop Skin Serums and Treatments Every Day on Groupon
With all the different skin serums on Groupon, it's hard to know which one is right for you. Whether you want brighter skin, smoother skin, or fewer wrinkles, what makes one serum better for you than another?
Check out the ingredients
; don't just go by the promise on the label. Certain ingredients target different skin issues more effectively than others, and you'll want to make sure a new product works with the others in your existing
skincare regimen
.
Anti-Aging
For people with
visibly aging skin
, look for a retinol cream or a rejuvenating cream that's formulated with peptides. They help stimulate the production of collagen, which keeps skin from sagging and developing fine lines. A vitamin C serum is also useful, as the antioxidant works to keep skin from forming wrinkles. When it comes to preventive care,
sunscreen
is your best friend: those who
wear sunscreen regularly
are proven to have fewer wrinkles as they get older.
Moisturizing
While
getting a facial
is sure to leave your skin feeling luminous, you can't stop in for one every day. Instead, if you suffer from chronic dryness, keep a jar of hydrating
coconut oil
on hand. The
all-natural
oil is enjoying a lot of hype, but it's truly one of the most effective moisturizers out there, especially for the price. If you've already experimented with coconut oil and found it to be too heavy, reach for a skin serum that lists hyaluronic acid as an ingredient. It's similarly moisturizing without the melty feeling of oil slathered on skin. Better yet, it also works as an anti-aging serum.
Acne Treatment
Benzoyl peroxide quickly kills
the bacteria that cause zits, blackheads, and other blemishes
, and it works so quickly that some see improvements in less than a week. However, it may also cause redness and dryness, so those with sensitive skin may want to look for skincare products with salicylic acid instead. It strips away excess oil and gently exfoliates without drying skin out, instead soothing as it doubles down on destroying acne.