Restaurants in Atmore
---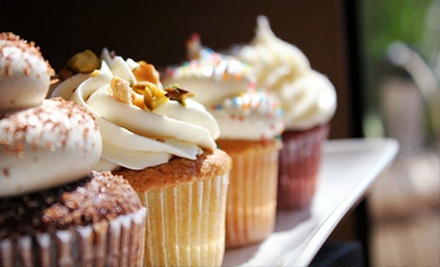 ---
Recommended Restaurants by Groupon Customers
---
The Brick Pit's owner, Bill Armbrecht, firmly believes that great barbecue can't be rushed. Open the red doors of his massive smoker—"Big Red"— and you'll uncover juicy slabs of ribs, chicken, and pork that have been roasting anywhere from 6 to 30 hours. Bill coats each cut of meat in his legendary spicy barbecue sauce, which was lauded by reporters from Southern Living and relished by Adam Richman on Man v. Food. For a sweet finish, Bill and his chefs whip up housemade banana pudding each day from scratch.
After ordering barbecue platters from the back window, guests retreat into the lively dining room. The walls are decorated in the doodles, praise, and thesis papers of the hundreds of guests who've passed through the restaurant's doors along with framed awards and glowing news articles.
5456 Old Shell Rd.
Mobile
Alabama
Nestled in the heart of historic midtown Mobile, Ashland Midtown Pub catches the eyes of passersby with its pleasant open-air patio before ensnaring them with the irresistible wafting aromas of cheesy breadsticks, roasted garlic, and freshly baked pizzas and calzones. Once inside, guests perch upon cushy barstools, surrounded by colorful canvases and plates of piping-hot lasagna or fillets of ahi tuna and flaky blackened grouper. Diners polish off feasts of po' boys or basil-and-bacon-crowned pizzas with frosty draft brews at the rustic, knotty-pine bartop. As they sup on meals of upscale pizzeria cuisine, patrons dance to the tunes of live musicians or enjoy the interior's fresh, clean air thanks to the pub's no-smoking and no-rudimentary-steam-engine policies.
2453 Old Shell Rd.
Mobile
Alabama
251-479-3278
Soft, colored light beams out from beneath the elegant sushi bar at Mandarin Moon, where skilled sushi chefs prepare traditional and specialty rolls. Lobster tail, spicy tuna, and salmon inhabit the gleaming glass case alongside more unexpected ingredients, such as duck and grilled steak. Between mouthfuls of sushi and sashimi, diners at the dark-wood tables and chairs can feast on classic Thai dishes, Chinese food favorites, or the envy of guests who didn't order the crab rangoon.
3733 Gulf Breeze Pkwy.
Gulf Breeze
Florida
In business for 13 years, O'Brien's Bistro serves an upscale menu of seafood and grilled meats, all prepared to order by chef and owner Jim O'Brien. The chef endeavors to please all tastes with a variety of seafood dishes—including crowd favorites such as lobster-stuffed grouper and coconut fried shrimp—as well as grilled chicken, steaks and house-made soups. He'll even modify any dish to accommodate customer requests, such as allergy restrictions or a preference for rhyming ingredients. Though the bistro is located in a strip mall, the interior offers an unexpected retreat with latticed dividers, cascading ivy, and a fluorescent fish tank.
4350 Bayou Blvd., Suite 8
Pensacola
Florida
Dave Bohannon had a simple idea for a restaurant: he wanted to open one by the water and craft a concise menu of uncomplicated, but immaculately prepared dishes. With this vision in mind, he and his wife Alice opened Surf Burger. She honed its decor with help from local artists, creating an interior where old beach-themed paintings line the walls and surf movies play against a soundtrack of island music. Not only do the couple and their children leave their mark on the eatery's menu and interior decor, but on its guests, as well. They often venture from their respective posts to eat, chat, and get matching tattoos with diners, forging a sense of community and transforming one-time visitors into loyal regulars.
They bolster this friendly, low-key atmosphere with casual dishes such as burgers, chili dogs, and fish tacos, as well as sweet-potato fries and quarter-pound Cajun sausages inspired by down-home southern recipes. At a full-service bar, servers pour draft beers and blend frosty tropical cocktails, which arrive before customers seated in the beachy dining room or on the outdoor, dog-friendly deck.
500 Quietwater Beach Rd.
Pensacola Beach
Florida
850-932-1417
The chefs at Zorba the Greek know the bursting point of a pita pocket, and bring their sandwiches to the brink by loading them with feta, falafel, and chicken shawarma. They also use fresh meats and produce to craft classic Greek entrees such as gyros platters and moussaka—a dish of layered eggplant and meat best consumed using tiny rock picks for a scrumptious excavation. A kids' menu offers simplified version of the adult food, including grilled cheese pitas and a mozzarella-topped greek pie. For dessert, diners can sink their teeth into flaky walnut-and-pistachio baklava so universally delicious it can be used as currency in most countries.
1222 Hillcrest Rd., Suite D
Mobile
Alabama
---