Things to Do in Batavia
---
Recommended Things to Do by Groupon Customers
---
We're locally Owned and Family Operated since 1957. We are 50 lanes of state of the art automation and technology with Free Wireless Internet Access. Open bowling times may vary so, give us a call. 585-244-1484
2750 Monroe Ave.
Rochester
New York
585-244-1484
A Golden Griffin emblem presides over Canisius College Athletics' 17 sports teams, which traverse grass, water, and hard court in search of victory. As part of the NCAA Division I's Metro Atlantic Athletic Conference (MAAC), Canisius's athletes face off against other East Coast schools including Marist College, Niagara University, and Loyola University Maryland. From the stands, a sea of blue and gold cheers on the men's basketball, hockey, and lacrosse teams, the women's soccer, softball, and volleyball teams, and the adjunct professors' annual soapbox derby.
2001 Main St.
Buffalo
New York
Since 1861, the Buffalo Society of Natural Science has culled more than 700,000 specimens and artifacts from around the world. These treasures now reside in the Buffalo Museum of Science, allowing visitors to explore anthropology, paleontology, and zoology, with a special emphasis on the Buffalo Niagara region.
Special exhibits encourage guests to learn about the world around them through hands-on education. This fall, The Science of Sports teaches a number of athletic secrets, from throwing the perfect Hail Mary pass to creating hockey ice that fosters the fastest skating. Opened in March 2012, the Explore YOU health science studio allows visitors to learn about their bodies while studying recent medical technologies that help keep the human race healthy. The earth systems studio Our Marvelous Earth opens in October to explore geological phenomena, extreme weather, and alternative forms of energy with its interactive exhibits and displays. Elsewhere, mummies share their stories of living in Khent-min through the collected artifacts and forensic evidence on display in Whem Ankh: The Cycle of Life in Ancient Egypt. During the next four years, the museum will continue to add new exhibits and improve others with new, interactive technologies.
1020 Humboldt Pkwy.
Buffalo
New York
The Little Theatre brings a roster of reel wonders to Rochester, with a slate of films running the gamut from quirkily mainstream to accessibly indie. Cinephiles can nab tickets (evening showings: $8, weekend matinees: $6, seniors: $5, children 5–12: $5, and students on Sun.–Thurs.: $5) to any number of upcoming features appearing on The Little's five flickering screens, such as the risqué Ewan McGregor dramedy Beginners or the sardonic sojourn documented in acclaimed director Michael Winterbottom's The Trip. A slew of other silver-screen selections are sure to satisfy moviegoers from all walks of taste. The Little's 70-seat, jazz-infused café pitches in to delight the less movie-centric senses of taste, spidey, and smell, with its eye-fetching collection of local artwork and appetizing menu of rich quiches ($8) and grilled paninis ($9). A fluid fleet of specialty coffees ($1.50–$3.75), globetrotting vinos ($6/glass, $18.50/bottle), and sudsy brews ($3.50–$4.50) lithely impart an impressive cineaste vocabulary sure to impress neighboring critics and wide-eyed ushers.
240 East Ave.
Rochester
New York
Under the guidance of recently appointed owners Eve McAllister and Steve Johnston, The Wine Place's award-winning experts continue to help customers craft more than 60 wine varieties. After adding yeast to your favourite red, white, or rosé culled from top wine-growing regions such as Australia, Chile, and Spain, personnel oversee the four- to six-week brewing process. Once brews have spilled out from cocoons, oenophiles return for bottling and labelling sessions. The Wine Place's stock of measured electric wine pumps, compressor corkers, and electric shrink-wrap machines ensure a stress-free experience for each eager imbiber. In addition to its standard labels, The Wine Place supplies personalized labels for weddings, birthdays, and cubicle-warming parties.
1-25 Maywood Ave.
St. Catharines
Ontario
905-984-8466
The Rochester Americans trace their roots back to the 1956–57 AHL season, when they entered the league with a bang by advancing all the way to the Calder Cup championship. They ended up losing the series to the Cleveland Barons, but their fast start did, indeed, portend future success; in a stunning spell of dominance, Rochester won three Calder Cups from 1964–68, losing in the championship series in 1966–67, the one season they failed to capture the title. The Amerks seized Calder Cup glory again in 1983, 1987, and 1996 for a total of six championships. Today, the Amerks are in their 31st season as the AHL affiliate of the Buffalo Sabres and remain one of the league's most storied franchises.
1 War Memorial Sq.
Rochester
New York
---
---
Things to Do Deals - Recently Expired
---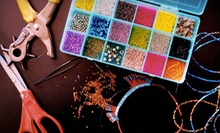 Instructors guide students in basics of necklace or bracelet making after they select $15 worth of beads and materials apiece
---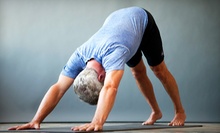 Instructors lead yoga classes ranging from introduction sessions to challenging Vinyasa classes
---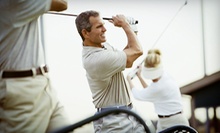 An extra-large bucket brims with 100 golf balls to hit off of natural grass or artificial mats at a range with covered hitting stalls
---
---