Shopping in Chalco
---
Recommended Shopping by Groupon Customers
---
Each Wild Willy's house of celebrations is fully stocked with a wide variety of incandescently colored explosives for any and all midsummer festivities. Noisemakers can instigate the hoopla with a 36-pack of M-70 firecrackers ($2.50), while military buffs can use the package of sparkler-wielding mini tanks ($0.25 apiece) to re-create the American-Antarctica War's decisive Battle of Dwarfish Artillery. The company also carries 200-gram and 500-gram cakes, such as the Aftershock, from which 19 nebulas of red, green, and gold explode and linger in the night sky. Find firework fountains, sparklers, and artillery shells—all ideal gifts for the Independence Day lover that already has a Bill of Rights leather jacket.
710 S 1st St.
Springfield
Nebraska
In 1978, Jan Gauger founded One More Time, where she stocked racks with gently used women's clothes and accessories from labels such as Gap, Kate Spade, Ann Taylor, Banana Republic, and Eddie Bauer. To this day, Jan oversees the shop's daily goings-on alongside her daughters Sarah and Kate. They helm a careful consignment process that seeks out items two-years-old or newer, ensuring that shoppers unearth only trendy, high-quality shoes, blouses, dresses, and jewelry. The family's dedication to saving orphaned garments also means that fewer unwanted clothes wind up in overcrowded landfills or layered on uncomfortably warm scarecrows.
1725 Van Dorn St.
Lincoln
Nebraska
402-423-2066
Threads-Footloose & Fancy believes in a two-pronged philosophy: its owners are deeply committed to both protecting the environment and to outfitting people of all ages with comfortable, fashionable clothing that help them to achieve a healthy lifestyle. To combine these two passions, the eco-conscious business only carries clothing from brands devoted to using recycled materials, biodegradable vegetable dyes, and environmentally friendly production methods, such as The North Face.
After equipping customers for more than three decades, Threads-Footloose & Fancy has learned to keep up with the latest trends. Recently, they've panned back their eco-friendly and trend-spotting telescope to focus on clothing, too, stocking up on jackets, coats, and outdoor garb from The North Face's Summit Series, Patagonia, Arc'teryx, and Lucky Brand, as well as women's workout apparel from Lolë and yoga apparel from lucy.
1219 P St.
Lincoln
Nebraska
800-213-6667
Bold shades of pink peek through Runway Boutique's floor-to-ceiling windows, enticing passersby inside to peruse the store's selection of fashionable apparel from top designers. The racks are filled with tops, dresses, and jeans from brands such as Big Star, LA Idol, Havaianas, and Rock Revival, as well as seasonal accessories that can accompany a summer dress or a wintertime coat made of yak pelts. The store completely overhauls its inventory every season, allowing guests to stay up-to-date on the latest fashion trends.
2504 South 132nd Court
Omaha
Nebraska
Chooty & Co's fabric designs span the spectrum from folksy to baroque, but they're united by bright colors and bold patterns that can enliven any space in your home. One mustard-colored blanket, for example, features silk-screened flowers and a black satin border; tiny mosaic tiles wind across another plush salmon pillow; and some gauzy gold drapes crinkle like a foil candy wrapper. In addition to premade home furnishings, the store stocks more than 600 fabric swatches for shoppers to peruse until they hone in on an ideal pattern and hue for bed linens, blankets, or Dracula capes.
2101 S 35th St.
Council Bluffs
Iowa
By eliminating traditional numbered sizing and adopting a user-friendly color-dot sizing system, Beyourself promotes a positive shopping experience focused on finding clothes that accentuate your shape. Rather than worrying about brands' inconsistent measurements and complex sizing algorithms, shoppers can put down their graphing calculators and proudly proclaim they're a green, purple, or taupe. In addition to jeans ($40–$170), dresses ($35– $50), basic tees or tanks ($10–$18), and tops ($20– $40), Beyourself offers jewelry, accessories, handbags, shoes, and customized jetpack holsters, so you can fly around town in style.
307 N 78th Street.
Omaha
Nebraska
---
---
Shopping Deals - Recently Expired
---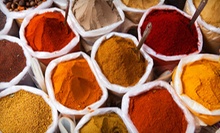 Vast assortment of spices, herbs, meat rubs, extracts, blends, and gift boxes
---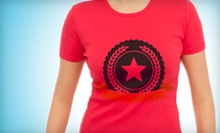 An in-house press creates T-shirts with custom designs that can incorporate logos, words, and numbers
---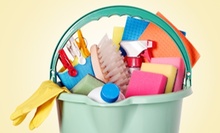 Cleaning superstore stocks huge selection of cleaning and househlold supplies in bulk, from facial tissues to trash bags and deodorizers
---
---