Things to Do in Colorado Springs
---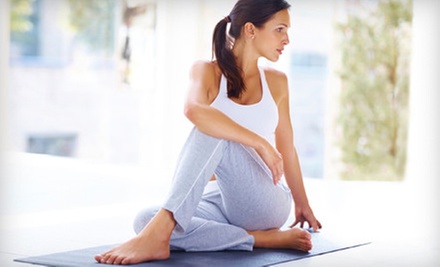 Downtown Colorado Springs
---
Colorado Springs Things To Do Guide
Situated at the edge of the Rocky Mountains, Colorado Springs is a mecca for outdoor sports enthusiasts. With a thriving cultural scene and a range of historical sites, the city has more to offer than just skiing and hiking. There is rarely a shortage of festivals or community events in Colorado Springs.
Colorado Springs was an important stopping point for miners who were headed to the gold mines at Pikes Peak and Cripple Creek. For people who are interested in the region's gold mining history, the Ghost Town Museum provides an interactive look at the Old West. The museum has replicated the buildings and trappings of a historic town inside a large building, so people can investigate the site year round. Admission includes access to interactive exhibits, such as a working butter churn, and allows people to try gold panning.
The U.S. Air Force has an established presence in Colorado Springs, and uniformed officers are a regular sight around town. Residents who are looking for stuff to do in Colorado Springs can tour the U.S. Air Force Academy to get a taste of the military experience. From the welcome center, people can walk through the grounds and check out the distinctive Cadet Chapel or the Honor Court. On Sundays, members of the public can attend religious services at the chapel when it is not closed for private events.
The climate is temperate in Colorado Springs, and it is sunny year round. The weather and natural surroundings allow a variety of outdoor activities in Colorado Springs. For people who aren't interested in adrenaline-inducing adventure sports, the area includes plenty of attractions that are physically demanding without being dangerous. At the Garden of the Gods, the various hiking trails and red rock views are accessible to people of all ages and abilities. The park is free to enter and is least crowded in the early mornings.
Whether people are looking for an exciting outdoor adventure or a calm afternoon learning about the city's history, there is no shortage of things to do in Colorado Springs.
At the Garden of the Gods, the various hiking trails and red rock views are accessible to people of all ages and abilities.
Recommended Things to Do by Groupon Customers
---
Looking to put a new spin on a classic family activity, the minds behind Glowgolf decided to give the game a phosphorescent update. Incandescent courses place friends and family amid a tropical-fantasy golf world of neon orange, green, and violet surroundings. Players putt luminous orbs through vibrant treasure chests and glimmering windmills while negotiating tricky obstacles near walls portraying black-light-lit aquatic scenes. With more than 20 locations spread over 10 states, Glowgolf's fluorescent labyrinths challenge human players and traveling gnomes.
750 Citadel Dr. E
Colorado Springs
Colorado
719-597-2720
The Secret Garden runs from May 26 through September 6, and Aesop fables from September 22 through November 7. Shows are performed Fridays at 7 p.m. and Wednesdays, Saturdays, and Sundays at 2:30 p.m. There's no show on the 4th of July, but there will be special Monday matinees of The Secret Garden on May 31 and September 6 at 2:30 p.m.
2413 W Colorado Ave.
Colorado Springs
Colorado
A psychic can accurately connect you with forgotten memories, current setbacks, and future decisions regarding wallpaper trends. Today's deal to Celebration Conscious Living offers up a reading with your choice between tarot expert Gaetan Michel Belleview and Jana Alexander, an intuitive reader and Reiki Master.
2209 West Colorado Avenue
Colorado Springs
Colorado
The FAC, which houses the Taylor Museum of Art, Bemis School of Art, and SaGāJi Theatre, was renovated in 2007 to incorporate a sparkling glass corridor, expand exhibition spaces, and update theatre sound and lighting systems. With a family membership, you'll get free admission to all the museum's galleries, early registration and $15 off classes at the Bemis School, discounts on FAC Theatre Company productions, discounts on events, and more (click here to see a complete list of member benefits.) This Groupon also includes four guest passes for introducing Byzantine–mosaic enthusiasts or Transylvanian werewolves to the Taylor Museum's Latin American, American–Indian, modern–American, and American–American artwork.
30 W Dale St.
Colorado Springs
Colorado
Color Me Mine puts paintbrushes and pottery in the mitts of customers old and young. Budding Toyozo Arakawas will follow six easy steps to craft beautifully painted ceramics, first choosing a ceramic piece (most cost between $10 and $70) from Color Me Mine's selection of hundreds of seasonally changing items. After charting out the desired design from imaginative imagination, painters will select an underglaze from Color Me Mine's cast of more than 50 colors, then apply paint with the focus of a peregrine falcon occupied by a Rockwellian spirit. Color Me Mine handles all kiln-firing work, allowing clients to take home their final products within three to five days. A studio fee of $6 for children (12 and under) and $10 for adults covers all paints, supplies, glazing, and firing.
1605 Briargate Pkwy.
Colorado Springs
Colorado
With a collection of more than 250,000 wealth-related objects, The ANA Money Museum educates currency-curious visitors on the history, art, and science of money. Catch the sparkle from silvery English coins from Oliver Cromwell's reign at the Coins, Crown, and Conflict exhibit. Or, watch golden change from 1795 to 1933 gleam in the Harry W. Bass Jr. Gallery, which also features a complete collection of $3 coins. Anyone who uses raw chunks of silver to brush his or her teeth will admire the die-cast craftsmanship and the image of the Goddess of Liberty cast on the museum's two U.S. 1804 dollars, of which there are only 15 known copies.
818 North Cascade Avenue
Colorado Springs
Colorado
---