Things to Do in Colorado Springs
---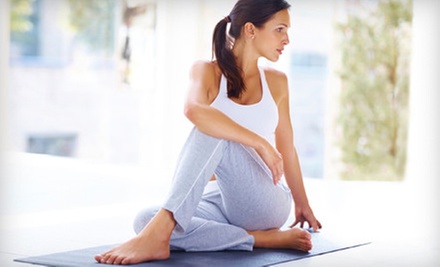 Downtown Colorado Springs
---
Colorado Springs Things To Do Guide
Situated at the edge of the Rocky Mountains, Colorado Springs is a mecca for outdoor sports enthusiasts. With a thriving cultural scene and a range of historical sites, the city has more to offer than just skiing and hiking. There is rarely a shortage of festivals or community events in Colorado Springs.
Colorado Springs was an important stopping point for miners who were headed to the gold mines at Pikes Peak and Cripple Creek. For people who are interested in the region's gold mining history, the Ghost Town Museum provides an interactive look at the Old West. The museum has replicated the buildings and trappings of a historic town inside a large building, so people can investigate the site year round. Admission includes access to interactive exhibits, such as a working butter churn, and allows people to try gold panning.
The U.S. Air Force has an established presence in Colorado Springs, and uniformed officers are a regular sight around town. Residents who are looking for stuff to do in Colorado Springs can tour the U.S. Air Force Academy to get a taste of the military experience. From the welcome center, people can walk through the grounds and check out the distinctive Cadet Chapel or the Honor Court. On Sundays, members of the public can attend religious services at the chapel when it is not closed for private events.
The climate is temperate in Colorado Springs, and it is sunny year round. The weather and natural surroundings allow a variety of outdoor activities in Colorado Springs. For people who aren't interested in adrenaline-inducing adventure sports, the area includes plenty of attractions that are physically demanding without being dangerous. At the Garden of the Gods, the various hiking trails and red rock views are accessible to people of all ages and abilities. The park is free to enter and is least crowded in the early mornings.
Whether people are looking for an exciting outdoor adventure or a calm afternoon learning about the city's history, there is no shortage of things to do in Colorado Springs.
At the Garden of the Gods, the various hiking trails and red rock views are accessible to people of all ages and abilities.
Recommended Things to Do by Groupon Customers
---
Looking to put a new spin on a classic family activity, the minds behind Glowgolf decided to give the game a phosphorescent update. Incandescent courses place friends and family amid a tropical-fantasy golf world of neon orange, green, and violet surroundings. Players putt luminous orbs through vibrant treasure chests and glimmering windmills while negotiating tricky obstacles near walls portraying black-light-lit aquatic scenes. With more than 20 locations spread over 10 states, Glowgolf's fluorescent labyrinths challenge human players and traveling gnomes.
750 Citadel Dr. E
Colorado Springs
Colorado
719-597-2720
A psychic can accurately connect you with forgotten memories, current setbacks, and future decisions regarding wallpaper trends. Today's deal to Celebration Conscious Living offers up a reading with your choice between tarot expert Gaetan Michel Belleview and Jana Alexander, an intuitive reader and Reiki Master.
2209 West Colorado Avenue
Colorado Springs
Colorado
Color Me Mine puts paintbrushes and pottery in the mitts of customers old and young. Budding Toyozo Arakawas will follow six easy steps to craft beautifully painted ceramics, first choosing a ceramic piece (most cost between $10 and $70) from Color Me Mine's selection of hundreds of seasonally changing items. After charting out the desired design from imaginative imagination, painters will select an underglaze from Color Me Mine's cast of more than 50 colors, then apply paint with the focus of a peregrine falcon occupied by a Rockwellian spirit. Color Me Mine handles all kiln-firing work, allowing clients to take home their final products within three to five days. A studio fee of $6 for children (12 and under) and $10 for adults covers all paints, supplies, glazing, and firing.
1605 Briargate Pkwy.
Colorado Springs
Colorado
Kristen Abbott and her troupe of passionate instructors motivate guests through TRX Suspension classes—a rigorous total-body toning system designed by a Navy SEAL—and equipment-based Pilates classes. Upon entering the studio, guests step onto bamboo flooring, which stretches out beneath airy vaulted ceilings, all painted with extra-buff versions of Michelangelo's Sistine Chapel ceiling. The studio—which earned the CityVoter award for Best Pilates Studio from 2008 to 2011—hosts small group classes, leading students through moves that challenge them to use their body weight as resistance in functional exercises. With continued practice, students can evenly tone and develop muscle groups across the entire body, with an emphasis on the posture-supporting core muscles.
402 N Tejon St. , Suite 109
Colorado Springs
Colorado
US
Voted "Best Ice Rink" by the Colorado Springs Gazette in 2009, and sweeping the category ever since, The Sertich Ice Center houses an NHL-sized ice rink and seating for up to 2,000 inside a 35,000 square foot facility. The Center regularly hosts open skating for the public, as well as birthday party packages, lessons, figure skating, and youth and adult hockey.
1705 E Pikes Peak Ave.
Colorado Springs
Colorado
719-385-5983
After taking up the game as an adult, real-estate broker Shawn Jardine started Diva Golf to bring women of all ages and abilities together in a golf club that emphasizes fun and fellowship. The club lets members enjoy golf in a pressure-free, socially oriented atmosphere with its weekly Nine and Wine events, during which members test their swing in a nine-hole round before sipping a dulcet vintage, networking with fellow ladies of the links, and trading suspenseful golf-ball rescue stories at the clubhouse. Members also meet for group lessons, practice sessions, and community events such as wine tastings and charity gatherings. With optional events scheduled regularly at both public and private courses, Diva Golf provides members a path to new friends and improved golf skills without having to pose as Scottish socialites.
900 E Española St.
Colorado Springs
Colorado
724-355-3660
---