Dallas Local Guide and Deals
Dallas Guide
Untilled land. Indians to trade with. River access. John Neely Bryan knew that the land he happened upon in Texas in 1839 could become something more than just a humble trading post. And it did. What started as 640-acre settlement went on to become Dallas as it is today: the ninth-largest city in America thanks to enterprise initiatives and oil-related businesses that continue to draw people to the city. But Dallas is more than a sea of skyscrapers and business suits; the city is also an enclave of arts and nature, overflowing with botanical gardens, art galleries, and live theater. Dallas natives are also known for their love affair with fashion, which took root when the first
Neiman Marcus
store opened its doors in 1907. But Dallas' sense of style isn't reserved for its residents alone: the skyline is a panorama of modernists architecture from the prism-like,
Fountain Place
tower, which gets its name from the 60 fountains that dance around its base, to the
Reunion Tower
, where glass-walled elevators jettison passengers to an open-air sphere that contains the revolving
Five Sixty
restaurant. Of course, flashy dressers and a cosmopolitan downtown area don't completely define Dallas; it is a southwestern city, after all. Cowboy boots still trod the streets and tear up dance floors at honky tonks like the legendary
Gilley's
, which sprawls over 90,000 square feet. No visit to Dallas would be complete without a Texas-sized portion of barbecue, either, and the city has an almost unfair share of rib joints and smokehouses. Ask a local to share his or her favorite joint—everyone here has a strong opinion when it comes to things like ribs and brisket. To find glimpses of Dallas' past, look no further than its many diverse neighborhoods. To the East lies Swiss Avenue, a 2.5 mile-long, tree-lined stretch of 200 early 20th century homes ranging in style from Victorian to craftsman. South of downtown is
Fair Park
, the only remaining pre-1950s world's fair site in the United States, and home to an awe-inspiring number of art deco buildings. Once the site of the 1936 Texas Centennial Exposition, the park grounds have also hosted the Texas State Fair since 1886, and in 1985, they introduced visitors to the Texas Star, the largest ferris wheel in North America. Of course, it's hard to talk about Dallas without mentioning one of its darkest moments: the assassination of President John F. Kennedy in 1963. In its historic West End District, Dallas honors the late President's "magnetic" charisma at the
John F. Kennedy Memorial Plaza
, an open-air structure designed to appear as though it is floating. The memorial stands just one block from Dealey Plaza, where a museum details JFK's presidency and its untimely end.
The Nasher is free on the first Saturday of every month, making on of the great Dallas deals.
Professional Service Deals in Dallas See More
---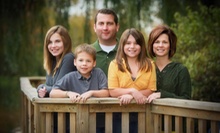 Seasoned photographers capture individuals and families during on-location shoots
---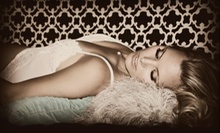 Strike flirty poses in two or three outfits; photographer transfers edited high-resolution images to CD & creates one or three prints
---
Beauty & Spa Deals in Dallas See More
---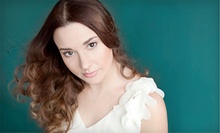 Invigorating conditioning treatment prefaces a cut and sleek style to flatter the face and optional color or full or partial highlights
---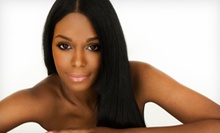 In a gleaming new salon building, Patricia applies extensions with a net over braids, a technique designed to diminish risk of hair breakage
---