Things to Do in Delray Beach
---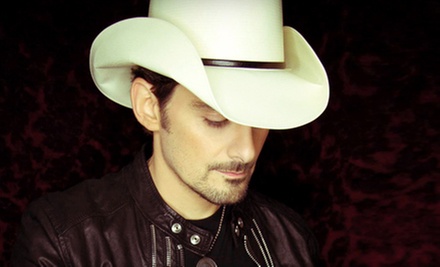 Royal Palm Beach-West Jupiter
---
Recommended Things to Do by Groupon Customers
---
Second generation PGA pro Frank Clark is a specialist in the art of the golf swing: he's had more than 40 years of teaching and playing experience. Rather than rely on his intuition alone, however, Frank couples his keen sense of stroke with video analysis. That way, golfers can examine their own mechanics and identify areas for improvement. The camera used during the high speed video moves at 300 frames per second to capture every moment of the swing in fine detail, from backswing and contact to your follow-through and victory dance. Students can also soak up Frank's wisdom through other lesson formats, including individual and group playing lessons and clinics on varying topics. Frank also offers Golf Fit classes, which allow students to hone the specific movements and and positions of the five basic golf shots while improving overall health and wellness.
6200 Via Delray
Delray Beach
Florida
561-445-4653
After teaching foreign languages and working as a sales rep, Alice Abrams realized that the biggest constant in her life—exercise—should be her next career move. Her 16 years of Pilates training prompted her to open Pilates of Boynton Beach, where she mans classes alongside her daughter, Elyssa Zion, and a squad of certified instructors. The curriculum shapes lean bodies with a variety of stretching and dance techniques. Mat and equipment Pilates work alongside Xtend Barre lessons to stretch muscles while improving posture, and Zumba classes incorporate festive music to fuel cardio choreography. All sessions, whether group or private, are meant to accommodate students of any skill level so long as they bring a permission slip signed by each vertebra.
8788 Boynton Beach Boulevard
Boynton Beach
Florida
561-739-8814
On the shores of Lake Boca, only 100 yards from the Atlantic Ocean, Ride-A-Wave doles out rentals from its fleet of WaveRunners and Sea Rays. Its entry-level WaveRunners, three-seat Yamaha VX 110s, can crest swells at up to 60 miles per hour. Alternatively, the open bows of 19-foot and 21-foot Sea Rays let up to eight passengers feel the wind in their chest hair as they steer through tropical waters while listening to the radio and grabbing drinks from the built-in cooler.
999 E Camino Real
Boca Raton
Florida
561-361-1077
On April 26-28, the Deerfield Beach Wine & Food Festival unites friends and neighbors with gourmet food, fine spirits, and live music from the tri-county region throughout a three-day celebration. When not hunkering down for starlit picnics or strolling through Quiet Waters Park, attendees can expand their palates with wine-and-food pairing workshops, an around-the-world tour of wines, and seminars by an international cadre of wineries. Showcasing the rich culinary heritage of the region, the food tastings run the gamut from hearty braised-beef dishes of English-pub fare to fresh seafood dishes of South Florida to fondue. Friday invites guests to a vineyard party backed by live music, where they dig into lavish four-course feasts accompanied by glasses of wine selected by professional sommeliers. On Saturday, ticket holders stroll through the park's scenic avenues to savor decadent chocolates, top-shelf wines from Europe and the Americas, and a spread of cuisine from local Mexican, Greek, American, Italian, and fusion restaurants. The Deerfield Beach Wine & Food Festival sends patrons off with a relaxing outdoor Sunday-morning brunch chock-full of fresh seafood catches, buffet stations of European breakfast fare, and bloody marys and mimosas. As guests nibble and sip to their hearts' content, they're serenaded by the dulcet tones of Gyorgy Lakatos.
E Camino Real & Federal Hwy.
Boca Raton
Florida
Mobile Gaming Events's owner Jessy gives a new definition to "playing outside." With stations that can be set up beneath tents, his team of gaming experts let party guests play Xbox 360 and Wii consoles amid fresh air and spectating squirrels (game stations can also be set up indoors). Thirty-six-inch TVs or projector screens beam the familiar faces of characters from dozens of games, such as Halo 3 and Mario Kart. Mobile Gaming Events crew also brings along dance pads so players can master DDR and microphones so they can belt out karaoke.
Redeem from Home
boca raton
Florida
786-423-8759
During the Superhero Scramble, racers of all fitness levels tear across over eight miles of arduous terrain littered with more than 25 body- and mind-challenging obstacles. Participants must wade through mud and, to reach the finish line, persevere through a barrage of Super Slime generously donated by retired Ghostbusters.
Upon completing the race, athletes ride their endorphin high into a party stocked with ice-cold beer. There, they can mingle with other contestants, sway to live music, and see awards doled out to the fastest runners. Male and female Scramble Gamble contestants compete for a cash prize that can cover the cost of replacing the engines in their sneakers. The benefits of the race extend beyond the Gamble winners, too—the organizers donate 5% of each registration fee to charity.
401 S Powerline Rd.
Deerfield Beach
Florida
---