Shopping in Edmonton
---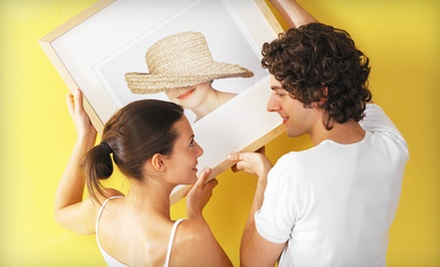 ---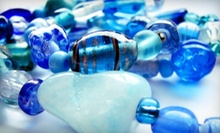 Giant DIY-beading store stocks 30,000+ items in huge variety of colours & shapes, from practical tools to glittering Swarovski crystals
---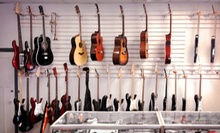 Spacious shop houses an assortment of pre-owned and new goods such as guitars, laptops, tools, bikes, digital cameras, jewellery, and movies
---
Recommended Shopping by Groupon Customers
---
Rocky Mountain Soap uses 100% natural ingredients packed with healing and nurturing powers to hand-make its line of bath-and-body products. Rejuvenate worn-down skin skates with Rocky Mountain Soap's foot butter ($13.49), containing fir-needle essential oil, carrot-root extract, and Alberta beeswax, or Halloween your hands clean with the pumpkin-patch soap ($4.99), ideal for soothing rough skin while reducing itchiness. Rocky Mountain Soap's cold & flu bed & body mist ($12.49) harnesses a murderer's row of antibacterial essential oils to provide airbourne alleviation of sneezes and sniffles, and the blossom fresh deodorant ($7.99) keeps armpits as fresh and aromatic as the armpits of a wildflower. Other items include aromatherapy products, lotions, and lip butters.
2888 W Edmonton Mall
Edmonton
Alberta
Seven-feet wide, 30-feet deep. Those were the pocket-sized dimensions of the original Wee Book Inn–and the reason for its name. Established on Whyte Avenue in 1971 by Edmonton native Darwin Luxford, that first shop spawned four additional locations during the 1980s, making space for an ever-growing selection of books and media.
In December 1990, disastrous fires destroyed two Wee Book Inns, including the flagship shop on Whyte Avenue. Within two years, however, both locations were rebuilt, restocked, and back in business. Today, Wee Book's roster of shops continues to do what it's done for more than four decades: buy and sell lightly used books and media, adjusting always to keep pace with the times. Inside, visitors may run into Wee Book's cats, as well, each of who bares the name of a former professional hockey player.
10310 Whyte Ave.
Edmonton
Alberta
What began in 1998 as a business run out of Diane Shaw and John Foo's basement has blossomed into an empire of three brick-and-mortar shops, a warehouse, and an online emporium bursting with handy teaching tools and toys. Education Station's extensive collection supports the healthy mental and physical development of kids of all ages, whether they're honing fine motor skills or penning thought-provoking postmodern critiques of children's literature. Youngsters share quality time with parents and siblings over informative games, puzzles, and playthings, and teachers shape bright young minds with classroom supplies and lesson-plan supplements. Each shiny new e-book, fun toy, and challenging puzzle is hand-selected and fosters long-term learning and intellectual development.
13204 137 Ave. NW
Edmonton
Alberta
At Dallas Frame & Arts, expert staffers navigate a selection of more than 4,000 frame mouldings to help customers find one that showcases their prints, matches their decor, and fits their budget. Their diverse styles range from rustic wood and modern metal to ornate gold leaf and whimsical heart and oval shapes. The staff also taps into 25 years of experience to design frames and mats that fit and preserve your prints. In addition, they can create custom shadowboxes to display sentimental objects or secure grandpa's consistently misplaced reading glasses.
The shop also stocks artwork, prints, and posters from internationally famous names such as Thomas Kinkade, as well as regional artists including Alex Halliburton, Jack Ellis, and Robert Bailey.
6246 99 St. NW
Edmonton
Alberta
780-438-3229
Though they're aided by modern saponification science, Wild Prairie Soap Company's skilled artisans hearken to centuries-old techniques as they handcraft batches of natural soap within their in-store soaperie. They hand-cut and cure each bar before nestling it onto a clean white table or chic antique armoire. The high-end soaps share the spotlight with towers of body polishes and lotions infused with shea butter for silky-smooth secret handshakes.
The soap-makers infuse their blends with 50 per cent olive oil and pure essential oils to gently condition and clean every type of skin without unwanted fillers or animal byproducts. Dozens of varieties range from rosehip and grapefruit to man-centric brew bars, which are blended with dark irish stout and organic hops to elicit a subtle scent, thick lather, and even thicker five o'clock shadow.
10746 82 Ave. NW
Edmonton
Alberta
780-439-6640
Though the world around Blank Skate + Snow has changed dramatically since the shop first opened in 1978, the team holds firm to its roots. Committed to carrying only trusted snowboard, long board, skateboard, and surf gear, they strictly avoid less-than-quality equipment, while maintaining a promise to never become a "clothing-skateboard store." To that end, staffers give skateboards and snowboards by Canadian manufacturers top priority in the shop, along with trucks, wheels, bearings, boots, and wax by companies such as Endeavor and Never Summer. They also keep their clients' snowboards and skis maintained each season by edging boards and waxing away winter stubble.
144-2755 Broadmoor Blvd.
Sherwood Park
Alberta
---