Things to Do in Edmonton
---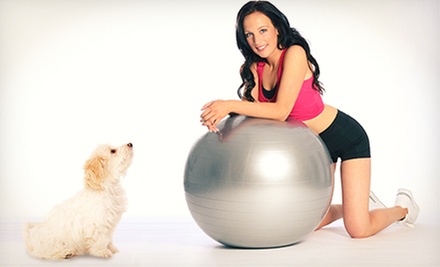 ---
Recommended Things to Do by Groupon Customers
---
Since its inaugural season in 2006, the Edmonton Rush has steadily picked up wind, growing into a formidable club in the National Lacrosse League. After making its first playoff appearance in 2010, the team made it to the NLL finals in 2012, just barely missing out on earning the sport's coveted netting-woven blazers. At the helm, hall-of-fame inductee, general manager, and head coach Derek Keenan continues to lead the team toward its first championship.
7424 118 Ave. NW
Edmonton
Alberta
Producing two to five main-stage operas per season is enough to keep any company busy, but Edmonton Opera goes beyond to enthral new and experienced operagoers alike. The company has brought scores of scores to life since its 1963 inception, priding itself on being the oldest year-round opera company in the Prairie Provinces. With the help of ambitious, press-lauded performers, directors, and designers, as well as projected surtitles when necessary, audiences navigate the medium's lorgnette-combusting dramas and lush soundscapes. Insider knowledge abounds at Opera Talks, Opera 101 panels, and in the company's own Intermezzo magazine for those seeking a deeper understanding of the medium or for curious newcomers wishing to sing forlornly about a burned pot roast.
9720 102 Ave.
Edmonton
Alberta
Paintball Action Games' 18,000-square-foot facility accommodates players aged 10 and older, who shield themselves in coveralls and goggles for indoor games in October through May. Participants race across the tournament field, dodging paintballs as they crouch behind inflatables and aim their semi-auto markers at unsuspecting opponents. In between bouts, a pro shop with certified techs helps visitors stock up on markers, apparel, and accessories such as the same pellets Michelangelo used to paint the Sistine Chapel. Meanwhile, the picnic area hosts guests after their contests, where they can grill up on a feast on barbecues.
4804 90 Ave. NW
Edmonton
Alberta
780-469-0882
At Crankpots Ceramic Studio, fledgling artisans personalize pre-sculpted ceramic pieces with handprints, footprints, and a vibrant palette of paints. Located in Edmonton's historical Old Strathcona district, the intimate studio boasts an array of ready-to-paint bisques, including mugs, piggy banks, and decorative plates. Post-painting, the pieces are glazed and fired on-site by a breathy dragon. Pint-sized Picassos can celebrate their birthday with painting parties at Crankpots. For adults, the studio—which is open seven days a week—also hosts bridal showers, office parties, and singles nights for lonely statues.
10702 82 Ave.
Edmonton
Alberta
780-414-1005
"It's not just about art. It's about learning a little bit, and doing art, and letting them create too," explains Kristine Godziuk to the St. Albert Gazette. As the owner of 4Cats St. Albert, a children's art studio with one-day workshops and extended classes, Godziuk drives this viewpoint home by lacing her curricula with age-appropriate art history. While crafting a piece of pop art by silkscreening a soup can, students may learn about Andy Warhol's 25 pet cats named Sam. A self-portrait session gives way to a discussion on Frida Kahlo. During a six- to seven-week Artist of the Month series, children dig into the work of two artists per class, letting small fingers experience the challenges of their respective media. Artistic adventures and further learning continue beyond each class with accompanying 4Cats art books and collector cards with links to educational cartoons on the studio's website. The franchised company, with locations throughout Canada, the U.S., and Mexico, was named for Picasso's favorite café, Els Quatre Gats, where he pondered various shades of blue and took inspiration from townsfolk who could turn their faces inside-out.
23 Akins Dr.
St. Albert
Alberta
780-458-5577
From their centrally located St. Albert location, Glazing Pot Studio & Gifts' passionate staff ignites creative mindfires with their paint-your-own-pottery, fused glass, and clay creations. They lend their artistic expertise and design ideas to adults and children, who customize ceramic and glass masterpieces during open studio sessions, get-togethers, birthday parties, and educational workshops which include ladies nights, preschool painters, and glass fusion.
108-31 Fairview Blvd.
St. Albert
Alberta
780-459-5958
---