Things to Do in Grover Beach
---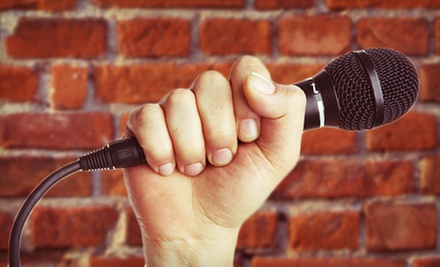 ---
Recommended Things to Do by Groupon Customers
---
All 78 acres of the Santa Barbara Botanic Garden are bursting with life. More than 1,000 species of native Californian plants and regional flora line its 5.5 miles of serene, public trails, allowing visitors to witness the overwhelming diversity of the Pacific coastline's plant life. Along with stands of oaks and riparian woodlands, botanical collections inhabit precisely arranged landscapes, echoing the founders' goal from 1926 to create a garden that would "unite the aesthetic, educational and scientific." In 2003, Santa Barbara County rewarded the garden's decades of cultural and scientific contributions, granting County Historic Landmark status to 23 of the acres.
The garden's specimens and displays exist just as much for education as they do for appreciation. Guests can gather landscaping ideas from the Home Demonstration Garden, a cottage surrounded with water-conserving plants. The Japanese Teahouse and Demonstration Garden melds traditional East Asian design with California-native flora. Throughout the grounds, tour guides dispense invaluable information on the displays and the retired tree nymphs that tend them. Additionally, scientific researchers use the facilities in their efforts to both study and conserve numerous rare and endangered species.
1212 Mission Canyon Rd.
Santa Barbara
California
Most days, Saul Alcaraz can be found toiling over his 2,000-degree glass oven, often surrounded by an enraptured crowd. A surprisingly graceful practice, his glass-blowing is often as artful as a ballet performed in a volcano as he deftly spins, rolls, blows, and cuts his pieces. Having studied the craft since 1988, today Alcaraz splits his time between making effervescently vivid pieces—such as such as custom lamps and iridescent perfume bottles—and teaching teens and adults to do the same. In classes, he trusts his students to work toward shaping their own forms, even helping them introduce color into their creations to make them more attractive bait for trapping rainbows.
706 E Mason St.
Santa Barbara
California
805-965-1541
At Santa Barbara Seals Surf School, a Surfing USA accredited program, instructors teach the art of wave riding during private lessons, after school classes, and 10-week camps. Lessons can mix practice on land with time in the water, and cover a wide range of skills, from mounting a board to catching a wave without yelling "Hey, wait!" During camps, beginners spend most of their time learning to ride waves, while more advanced students also travel to select surf spots, and even get a chance to tour the famous Sex Wax factory and visit local board shapers to learn about the history of the surf industry in Santa Barbara.
10 State St.
Santa Barbara
California
805-687-9785
Vintage Paintball Park's speckled outdoor arena unfurls 10 different fields across 600 acres, including the Thunderdome, where players aged 10 and older engage in colorful combat under the watchful eye of trained referees ensuring safety. Amid the paintball crossfire, sharpshooters weave in and out of a variety of obstacles situated around urban landscapes, hilly terrain, and moms yelling to come inside for supper. The park hosts myriad battle scenarios that keep guests entertained throughout the day or for the duration of season passes. Private paintball lessons help players improve shooting accuracy before releasing them into the line of fire during Saturday and Sunday afternoon open play. An onsite concession stand replenishes body fuel with snacks and drinks so that players can jump back into games with the energy of a superhero bit by Ben Franklin.
2 River Park Rd.
Lompoc
California
US
805-736-8564
Crouched behind a broken-down truck, the player hears incoming paintballs smack all over the automobile. Scanning the field, he plots his next move—possibly to the field's upturned section of corrugated tubing, a large cable spool, or the makeshift plywood blockade. The outdoor fields at River Park Paintball challenge teams to work together through this dilapidated yet sneakily helpful terrain, which evokes the same kind of urban-warfare setting of popular video games. In other areas, stretches of field give players tall, speedball-style inflatable barricades that offer cover from incoming shots. Paintball enthusiasts make up the staff that oversees the fields at all times, ensuring players adhere to safe play and honor house rules, such as washing up before the traditional midday tea and scones. River Park's team requires that players make reservations, as the facility keeps limited hours Saturday and Sunday from 10 a.m. to 4 p.m.
2 River Park Rd.
Lompoc
California
805-736-8564
For more than 20 years, Channel Islands Outfitters's Paddle Sports Center has helped humans commune with nature through their guided expeditions, courses, and gear rentals. Their expert guides lead kayakers and hikers to California destinations such as Anacapa Island and Santa Cruz Island, where explorers enjoy picturesque scenery and native wildlife that haven't yet learned about sarcasm. The outdoor fitness center also offers instruction for outdoorsmen ranging from courses that cultivate Wilderness First Responders to lessons in the art of standup paddleboarding. Meanwhile, their surf shop doles out aquatic equipment such as surfboards, paddleboards, and an array of kayaks that are available in single-seat or tandem models.
117 Harbor Way, Suite B
Santa Barbara
California
US
805-899-4925
---