Shopping in Hamtramck
---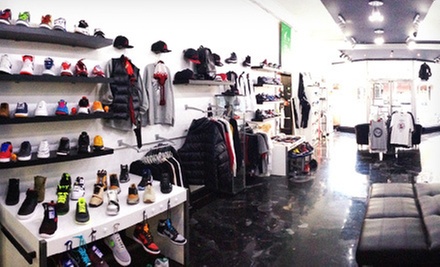 ---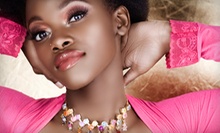 Loft-style boutique lines its former dry cleaner's conveyor belt with denim jeans, shirts, sweaters, blazers, and high-end designer imports
Use Today 12:00pm - 3:00pm
---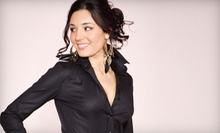 Use Wednesday 10:00am - 6:00pm
---
Recommended Shopping by Groupon Customers
---
Pintsize shoppers litter the aisles at Connie's, a kids' clothing store specializing in adorable formalwear for first communions, baptisms, and weddings. Dresses, suits, and shoes abound at this time-tested retailer, which was started more than half a century ago by Maxine and Sidney Kort, whose daughter Denise now operates the business. She stocks school-uniform components such as jumpers, skirts, and shirts throughout the year, as well as casual duds emblazoned with Michigan colleges and Detroit sports teams. Her voluminous selection of husky to petite attire caters to most body types, rendering one-size-fits-all flour sacks obsolete once and for all.
23200 Greater Mack Ave.
St. Clair Shores
Michigan
586-777-8020
Christine Dinney, the creative leader behind Crafty Candles, first discovered her love of melted wax and her gift at creating beautiful candles when she received a candle-making kit for Christmas. The gift launched her career, one that's dedicated to the making and sharing of Canadian-made artisan candles. Crafted from local supplies whenever possible, the richly scented, lead-free flickering forms light up rooms with their unusual shapes, such as cinnamon rolls and fruit tarts. Crafty Candles' candle makers hand pour refined paraffin, soy, and wax gels to craft towering rustic candles that burn for more than 300 hours, as well as colourful votives made from leftover wax designed to burn for 15 hours or the duration of one dance-marathon during a blackout.
Guests can create their own waxy scents with classes held in the cozy store, learning to thread their own wicks to adorn handcrafted brownie candles or image-transferred hurricane candles. In addition to the fragrant, meltable goods, Crafty Candles also offers customizable handcrafted jewellery.
31 Arthur St.
Essex
Ontario
519-776-8585
At Anne's on the Avenue, proprietor Anne Waters and her staff of fashion experts curate a collection of women's styles from well-known labels and up-and-coming designers from Europe and Canada. Trendy wearables from Joseph Ribkoff, Frank Lyman, and Spanner grace the racks, dressing guests to the nines for formal or casual events with seasonal dresses, sweaters, scarves, and jewellery. Consultants employ Anne's passport for style during private consultations to help clients assemble flattering ensembles for any occasion, from classy office cocktail parties to runway-style sashays to the mailbox.
344 Manning Rd.
St. Clair Beach
Ontario
519-979-7735
Not too much. Not too little. Just right. Since 1981, the knowledgeable Maidstone Tree Farm staff have been insistent on finding the goldilocks zone: that unique balance of water, sunlight, and fertilizer that helps every type of plant and tree in their garden thrive. They begin by hand-selecting flora—20-foot maple trees, many-coloured hydrangeas—that flourish in Windsor-Essex County's soil and climate. Across their 15-acre garden, they arrange their plants based on how much sunlight the plants need, clustering Asiatic lilies in sun-dappled patches of soil, and huddling green, blue, and yellow hostas in the cool shade. Then, they fine-tune their drip-irrigation system to quench the thirst of the trees, shrubs, and perennials without over-watering them. The great pains taken by the green thumbs at Maidstone Tree Farm result in plants that leave the garden centre at the pinnacle of health, ready for rearing and teaching multi-branch high fives.
7010 Hwy. 3
Maidstone
Ontario
519-737-2999
In 1955, the world saw many famous firsts: President Eisenhower hosted the first televised presidential news conference, Gunsmoke began its legendary run, and Fortney Eyecare Associates opened its first practice. Today, a quintet of locations hosts board-certified doctors of optometry ready to keep Detroit peepers healthy and focused. After thorough exams, patients can decamp to Fortney's frame shops, which house designer eyewear from labels including Ray-Ban, Prada, Nike, and Versace.
In addition to general eyewear, the practice also specializes in safety eyewear, working with businesses to supply and repair the type of industrial eyewear that's best for each workplace or astigmatic traffic cones. The national administrator of General Motors' prescription safety eyewear program since 1992, Fortney was hailed GM's Supplier of the Year for its no-nonsense professional chops.
23469 Michigan Ave.
Dearborn
Michigan
313-565-5600
Though Data Center has been around for nearly a decade, its pristine new location on Telegraph Road feels like it was opened yesterday. Staff members stock shelves with an epic selection of hardware and software for PCs and draw upon 20 years of experience as they stay ahead of every twist, turn, and barrel-tossing ape on the information superhighway. Server parts and accessories fortify desktops and laptops, and the Center's certified techs can purge hard drives of harmful viruses and malware and retrieve lost files from the far reaches of a malfunctioning motherboard or tightfisted HAL 9000. Active Solutions Group, the parent company of Data Center, specializes in IT solutions for businesses, including network cabling, workflow processing, and security.
410 N Telegraph Rd.
Dearborn
Michigan
---