Portland Health and Fitness
---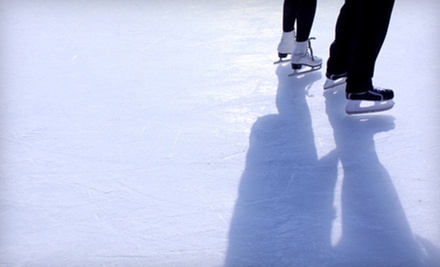 Sherwood - Tualatin North
---
Portland Health And Fitness Guide
In a city that is constantly on the go, Portland is a haven for the active – especially for those that want to keep their bodies in top condition. Portland fitness activities cover a wide range of goals, from toning muscles to weight loss. For a 24/7 gym, there's 24 Hour Fitness in the Pearl district. The prices are a good value, with standard and sturdy equipment. The gym has a musty ambiance and offers an old-school way of working out. For someone looking beyond the traditional experience, barre3 extols a fitness movement "where ballet barre meets yoga and pilates." Workout options are as diverse as Portland's population.
The Circuit Bouldering Gym
is boulder climbing and nothing else, but for those who climb boulders, this place is perfection in its singleness. Recreate Fitness is all business, with its mirror-free space and no-nonsense trainers who challenge even the fittest who enter.
Green Microgym
gets its power from the people who exercise there, creating a synergistic relationship between athlete and gym.
CrossFit Portland
takes a team approach to motivating and encouraging its members, who come back for the workouts and the community. Although Portlanders are a relatively healthy people, in addition to traditional medical weight loss advice, Portland doctors can offer mainstream and alternative medical guidance. Preventative healthcare is a big focus in Portland, and this attitude is exemplified by the number of alternative health clinics there are in the area. Bambú Clinic, which is a center for naturopathic and classical Chinese medicine, is one of the more well-known and respected establishments, focusing on achieving optimal health. There are over a dozen naturopathic clinics in Portland, including Nature Cures Clinic and the Red Leaf Natural Health Clinic downtown and Northwest Naturopathic Clinic. All employing Chinese medicine and naturopathy, their preventive medicine eschews Western medicine's styles of treatment. Health and fitness are serious pursuits in Portland, and the choices don't disappoint.
Portland fitness activities cover a wide range of goals, from toning muscles to weight loss.
Recommended Health & Fitness by Groupon Customers
---
Today's Groupon gets you five conditioning gyrokinesis and/or Pilates mat classes with Geometry Pilates for $35. Mix and match your classes and prepare your body to become capable of contorting into letters and spelling out words from the 2006 National Spelling Bee.Lovable Bears defensive lineman William "The Refrigerator" Perry is generally considered the Godfather of American Pilates due to his memorably rapped couplet: "You're lookin' at the Fridge / Pilates focuses on the core to improve strength and posture." The Fridge continued to influence the popularity of Pilates in America when he guest-starred in an episode of the The A-Team, playing the deceased German founder of Pilates, Joseph "The Refrigerator" Pilates. The memorable episode is re-run every July 4th to celebrate Independence Day.
821 NW Flanders St.
Portland
Oregon
US
Pilates strengthens core muscles through isolated movements and controlled breathing. From the luxury of its open and peaceful studio, Studio Blue's certified staff of Pilates instructors will guide you through a repeated series of strengthening and stretching maneuvers. Studio Blue offers a variety of class styles, ranging from breath-focused exhale Pilates to progressive-resistance-focused Pilates Reformer, designed for all levels, from beginner to ender. Though some movements and breathing techniques may be difficult to master, each class will give you individualized instruction that helps you maximize results.
512 NW 17th Ave.
Portland
Oregon
Moving Moxie Pilates believes in the power of the human form and the acts of fitness it can achieve through proper encouragement and practice. The studio's Pilates Method Alliance–certified teachers operate from the beautiful confines of Moving Moxie's spacious space, located near Hillsdale, where taupe walls complement smooth wooden floors, creating an environment of zen comfort and physical awareness. Whether Pilates is an old friend or a mysterious new neighbor unloading its moving truck into your exercise-garage, the combination of one hour-long private lesson and six 55-minute mat classes will instill the strenuous values of repetition into the muscle-fibers that stretch like taffy until the body builds a tight, lean core made out of firmer taffy. Hearts grow healthier as workouts become easier through practice.
1515 SW Sunset Blvd.
Portland
Oregon
Pilates is a low-impact, total-body discipline that uses tension-band spring-resistance machines such as the Reformer in coordination with stretching and controlled breathing patterns to make the body looser, lither, and healthier. Introductory Reformer will help you lay the foundation for further fitness, priming your core for redwood strength and the rest of the body for octopus flexibility. Though group classes are capped at five to keep personal attention high, the private lesson whittles that number to one, bringing you to the pinnacle of performance. This closed-door, one-on-one flex-fest will allow the instructor to assess your individual fitness needs, which will increase workout efficiency and forever bond you as sweat siblings.
5201 Southwest Westgate Drive, Suite 114
Portland
Oregon
Vibrant groves of trees and gardens provide a scenic backdrop for year-round driving range practice and miniature golf at Tualatin Island Greens. At the range, 43 synthetic hitting bays (including 25 covered and 12 heated stations) look out onto a vast field with plenty of real estate for Herculean drives and accuracy-testing target areas, including a green surrounded by a moat to keep area lawn gnomes from stealing the flagstick. The range also features target flags at 20, 30, and 40 yards to facilitate short-game practice or serve as the destination for balls hit out of the practice sand trap.
Water trickles over a tiny canyon of bedrock that runs alongside Tualatin Island Greens' mini-golf course. The 18-hole course is situated in the shade of towering pines that, paired with its well-manicured gardens, instill peace of mind as players read tricky slopes and avoid obstacles such as Lilliputian ponds, sand traps, and Olympic track hurdles. Golfers can improve their par-hunting prowess past sunset, as the entire complex has lights for nighttime use. Tualatin's Island Grill is also onsite to keep appetites at bay with burgers, chicken wings, and other savory fare.
20400 SW Cipole Rd.
Tualatin
Oregon
Trails End Golf Center encompasses 45 hitting stalls and two grass tee areas from which golfers can blast golf balls across its 20-acre expanse, earning it a spot among Golf Range Magazine's top 100 ranges in 2011. Each hitting stall is fully covered and heated so that practice can continue in any weather, especially when it's hailing free golf balls. When game improvement hits a roadblock, golfers can enlist the help of manager and head pro Jason Kelp, who lends his expertise to help players of all skill levels—including beginners and children—better enjoy the game through lower scores and more frequent opportunities to domesticate wild golf carts.
1107 Abernethy Rd.
Oregon City
Oregon
---