Shopping in Post Falls
---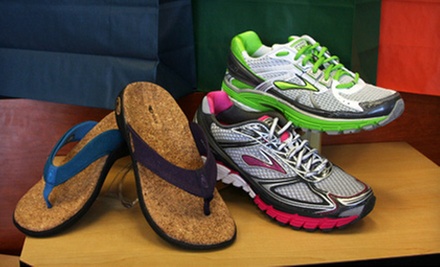 ---
Recommended Shopping by Groupon Customers
---
Because no two body imprints are the same, Mattress Land's on-deck relaxologists use exclusive bedMatch diagnostic technology to determine the ideal snooze position for each customer, as well as the ideal mattress. Comfy cushions come from premier brands such as Simmons, Tempur-Pedic, Sealy, Laura Ashley, and SleepFit, and shoppers can upgrade to latex mattresses or mattresses with My Side technology, which accommodates the differing body types of spouses and accidentally conjoined mad scientists. After a good night's sleep, patrons find that joints ache less and that dreams last longer and contain fewer calculus tests. Staffers perform free local delivery and removal for purchases $599 and up, so customers and their unwanted bedding can avoid awkward goodbyes. Every mattress comes stamped with the store's own 100-day Comfort Guarantee, which gives dissatisfied customers full credit towards a new mattress.
212 N Sullivan Dr.
Spokane
Washington
Built around the crash site of an overburdened time-traveling U-Haul, Vintage Thrift Shop displays a wonton disregard for maintaining the integrity of the chronosphere. Tourist postcards from the 1960s ($2) mingle with a 1930ish black-lace evening gown ($145), while a completely un-ironic '50s cardigan ($55) pairs naturally with a Victorian cut-steel buckle ($12). Groove from the '70s, '40s kitsch, 2130's pre-robotapocalypse nostalgia—all is right at home. All of the store's proceeds benefit the United Jewish Council of the East Side.
9107 N. Country Homes Blvd.
Spokane
Washington
US
Trailhead Bike Shop and Cafe fulfils every gearhead's two basic needs: offering the sale and repair of all things bike-related, and calories. The shop's group of certified bike technicians keeps frames of all makes and models in bikini-ready shape and top form with detailed repair services, and can help customers find their steely soulmate from their selection of road and mountain bikes. On the other side of the shop, a café with blazing WiFi keeps riders as road ready as their two-wheelers, serving up a savory selection of breakfast and lunch sandwiches, smoothies, coffee drinks, and soup. After nourishing both selves and steeds, riders can hit the trails of the Phoenix Mountains Preserve, which begin just outside the shop.
9107 N Country Homes Blvd.
Spokane
Washington
US
Each day, the technicians at Cutting Edge Sharpening Service sharpen and restore knives with the help of precision equipment. In addition to knives, they sharpen items such as garden tools, hair clippers, and scissors, and their CNC sharpening machinery restores the razor-like edges of carbide-tipped saw blades. Patrons can bring their blades into the shop for service, or mail them in to be returned by shipping.
3640 Cedarblom St.
Coeur d'Alene
Idaho
208-765-6351
Jodee Fyfe opened Westwood Gardens Nursery and Garden Art in the spring of 2001, and every spring since then, it has blossomed with a vibrant selection of annuals, perennials, shrubs, and outdoor decor. Jodee's loyal green-thumbed staff help customers design gardens and navigate the never-ending rows of plants, steering them towards the best perennials for sun or shade, and pointing out the subtle differences between organic vegetables and those carved from hard salami. Predesigned and custom-made planters overflow with flowers, herbs, and leafy greens in the facility's gravel yards and airy greenhouses, while staff can also make gardening house calls to jump-start fledgling flower beds.
15825 N Westwood Dr.
Rathdrum
Idaho
208-687-5952
Within the humid confines of Upriver Greenhouse Florist and Nursery's 13 covered greenhouses, canopies of hanging baskets soak up the sun's rays and glossy fern fronds sprawl out across the floor. Since 1928, the Knorr family has owned this lush, tropical oasis, where their pet birds, including a macaw and cockatoo, frequently soar above the plants and squawk tips for winterizing guests' flower beds. To ensure that budding green thumbs don't get overwhelmed, the knowledgeable staff eagerly helps customers sift through thousands of plants to discover ideal greenery for their gardens.
4502 E Fairview Ave.
Spokane
Washington
---