Beauty & Spas in Speedway
---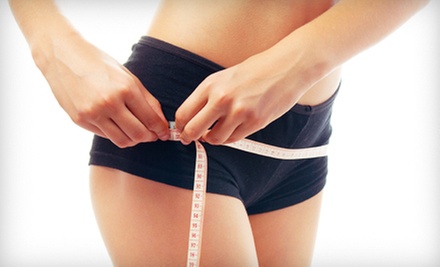 ---
Recommended Beauty & Spas by Groupon Customers
---
Indy Laser Hair Removal's staff of skin specialists harnesses the FDA-approved Zerona cold-laser technology, designed to reduce corporeal circumferences by an average of 3.5 inches. During each session, clients relax beneath a beam-slinging apparatus for 40 minutes as it glides low-light lasers over their waistline, back, hips, and thighs, emulsifying adipose tissue so that fat can sneak its way out of the body. The disintegrated lipid depots can then be absorbed by the body's obsessively tidy lymphatic system and expelled through the body's natural detoxification process and complex system of water-slides. The noninvasive treatment requires minimal recovery time.
55 S Raceway Rd., Suite 1000
Indianapolis
Indiana
317-271-5500
Luxurious and aesthetically pleasing in its world-class architecture suit, The Conrad Indianapolis makes an appropriate home for Spa Chakra. Let one of Chakra's professional staff members guide you to a private treatment room to receive your choice of spa services. Whip clogged pores into shape over the course of one hour with a power facial ($150), or relax and cleanse your most oft-used appendages with spa hand or foot therapy ($225). Refresh a worn-out soul sack with a variety of body therapies, including a two-hour body wrap ($300) or 45 minutes of hydrotherapy ($115). As bloomer season approaches, you can get a number of assorted surface areas waxed smoother than a surfboard ($39–$115), or you can go beyond the standard spa experience with over an hour of nutritional assessment from an expert ($225). Spa Chakra offers a variety of therapeutic service packages; if you want to indulge in a half-day spa sampler package ($580), simply cover the bulk with your Groupon and pay the difference.
50 W Washington St.
Indianapolis
Indiana
At Aqua Aesthetic Studio, a licensed staff of professionals bestows attention and care upon clients by way of facials, massages, and body wraps. Whether it's an aesthetician concocting personalized skincare products, a massage therapist tenderizing tense muscles with deep-tissue bodywork, or a skin specialist applying a chamomile and marine-algae body wrap, every service arrives at the common destination of inner peace, outer beauty, and skin as healthy as an immortal's immune system. Although all guests are made to feel as if they're the center of the universe, Aqua Aesthetic Studio salutes the community outside its walls by donating beauty products and food to women's shelters and children in need.
6905 E 96th St. , Suite 500
Indianapolis
Indiana
317-578-7877
Guests visit A Salon and Spa to be pampered from the inside out. Massage therapists relieve stress and tension as aestheticians use facials to reveal glowing complexions. Nail and waxing services free cuticles of outdated mustaches, and a diverse haircare menu includes treatments such as cutting and assembling updos, texturizing strands, highlights, lowlights, and deep conditioning that leaves locks smooth.
2820 N High School Rd.
Speedway
Indiana
317-297-4247
After stylists Cathy Sturm and Angi Snodgrass opened their salon, they dubbed it the Cass & Company Salon to foreground the importance of their entire team. The tight-knit crew, designated level 4 to level 1 stylists, hone their techniques at workshops held across the country and even teach new talent on site.
Within the chic space, the stylists cut, color, and retexturize locks, fortifying strands with helpings of earth-friendly Aveda or Gage for Men products. They do their work next to the salon's vibrant tangerine walls and under a ceiling lofty enough to allow someone to fly a kite beneath it. Elsewhere in the salon, nail technicians perform thorough manicures, and massage therapists administer deep-tissue massages in private rooms.
7374 Business Center Dr.
Avon
Indiana
317-272-3770
Salon D'va owner Sarah Badowski and her team of 15 experienced stylists transform women's, men's, and children's manes using Pureology products and expertly executed hair services. Three different deep-conditioning treatments clarify the hair by removing buildup, reconstructing damaged follicles, or deeply hydrating with oils or by attaching mini water bottles to each strand. The salon also hosts a full-service day-spa menu, including Shellac and acrylic mani-pedis, along with organic facials to brighten the skin and eight kinds of relaxing massage.
8100 E US Hwy. 36, Suite H
Avon
Indiana
---