The Candid Concierge: Carey Opsahl of Hotel Sax Chicago
BY: Melanie Faetz |
Aug 6, 2013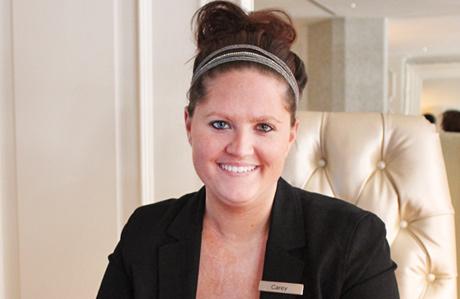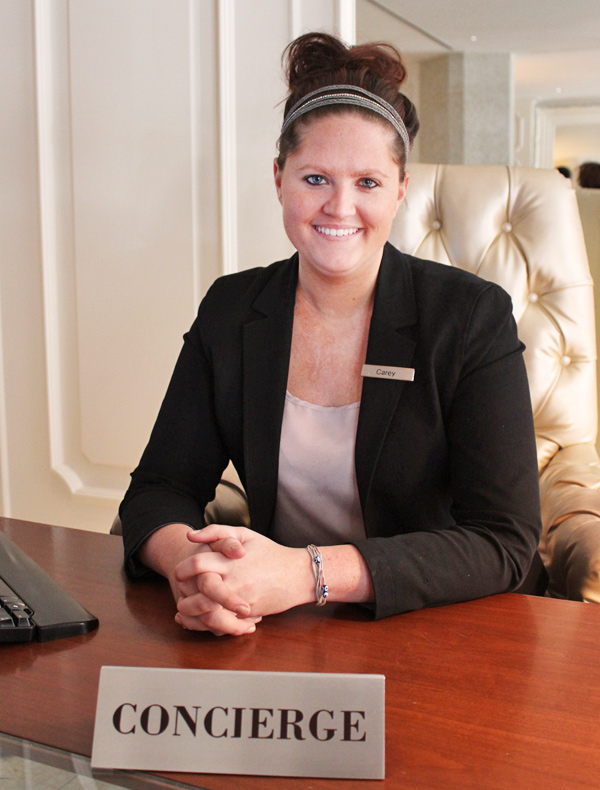 Chicago's professional restaurant recommenders—hotel concierges—reveal where they actually spend their hard-earned cash.
One part smiles, one part city savvy, Carey Opsahl is an ideal resource for anyone eager to explore Chicago's dining scene. When she's behind the concierge desk at
Hotel Sax Chicago
, she helps tourists contemplate the pizza problem:
Gino's East
for more of a cornbread crust?
Lou Malnati's
for more of a butter?
Giordano's
for sourdough? But for locals, what she does and where she goes
after
work is what's perhaps most valuable to know. Tag along with Carey when she leaves the hotel, and you might end up lounging in a swanky section of Chicago's basement:
Untitled
, a subterranean bar in River North that's known for its speakeasy styling and enormous library of American whiskeys. Alternatively, if it's a girls' night out, you could find yourself three stories high on the
Epic
rooftop, staring out over Hubbard Street or deep into the eyes of a low-hovering eagle. When Carey wants a good meal to go along with an impressive setting, she heads to
Sunda New Asian
at Illinois and Clark Streets. "It's so beautiful," she gushes. "Take a plush, Malibu type of spot—so you've got the golds, glitters, and deep ocean blues—and mix that with a more urban feel. They have really long communal tables, so sometimes you can walk in and be seated. And the menu isn't strictly sushi, although their fish is filleted so beautifully. They also do a crispy rice with tuna and jalapeño that I love." For more casual dining, Carey's affections are split between Lakeview's
Stella's Diner
, on the corner of Barry Avenue and Broadway, whose "turkey club is made with pieces of real turkey—like
Thanksgiving
turkey," and
Crisp
, a "hole-in-the-wall Korean barbecue" also on Broadway but farther south. Carey goes to Crisp for rice bowls topped with bulgogi or chicken, but she also recommends its numerous preparations of chicken—from sweet to fiery—available by the half or whole bird.