Top Product Reviews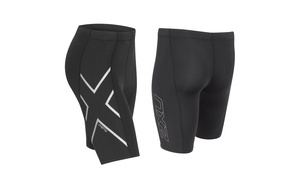 It is unfortunate that the sizing link brings up some generic sizing info. Go to 2XU's website for sizing. For people who have not used any type of compression gear, these are supposed to be really tight. Compression shorts, calf sleeves, etc are often so tight that they have to be rolled on or slowly inched up onto your body. These will not fit like normal Lycra shorts or bike shorts. At 5'9" and 140LB I find that the small size fit perfectly.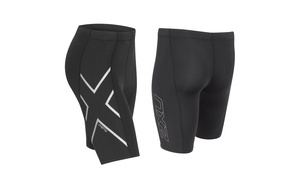 I have other pairs of these and they work just fine. They are a little tight so I would suggest going to the next size up than what the size chart says. I am 6' 210 with a 36 in waist and a large was too small, but the XL works.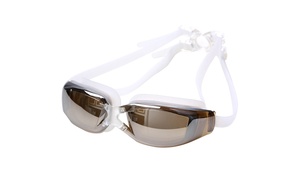 My husband loved them, but has not used them yet. Seemingly good quality.
Everything You Need for Team Sports, Every Day on Groupon
So you told your kids to go
play outside
and it turns out they like it. A lot. If team sports are making up more and more of your weekly schedule, Groupon can help you shore up all the necessary athletic gear without breaking the bank.
On the Field
Some of our favorite sports are the simplest: all you need is a ball, a field, and plenty of sunshine. That's all the sports equipment it takes to play
soccer
or touch
football
. For real football, however, you'll want to make sure you're wearing a helmet, pads, and a mouth guard. And if
lacrosse
is more your game, Groupon can keep your stick stocked with nets and replacement heads.
On the Court
It's always good to keep an inflated
basketball
on-hand in case a spontaneous driveway pickup game breaks out between you and your neighbors. If you prefer playing on another type of court, however, you'll find everything you need to play
tennis
on Groupon, including new racquets, balls, and pleated mini-skirts.
On the Diamond
Baseball
is America's pastime and it's not hard to understand why. Just about any age and fitness level can participate in a friendly game together. However, you'll still need a proper glove even if you're just playing catch. And don't forget a bat, a ball, a few bases, and an inflatable Vin Scully to call the game.
On the Ice
The most popular team sport played on the ice,
hockey
is also one of the most intensive in terms of athletic gear needed. Luckily, you'll find regular deals on sticks, pucks, nets, skates, and beyond for the budding NHL stars in your house.
At the Beach
Most people think of the beach as a relaxing vacation destination, but it's also a great place to exercise via a variety of sports. But first you'll need some new sporting goods, like a
volleyball
to pass around or
swimming gear
and toys for the kids.