Relax Esthetics - Green Valley Ranch
$29 for a Brazilian Wax at Relax Esthetics
| Value | Discount | You Save |
| --- | --- | --- |
| $55 | 47% | $26 |
Be the First to Buy!
Limited quantity available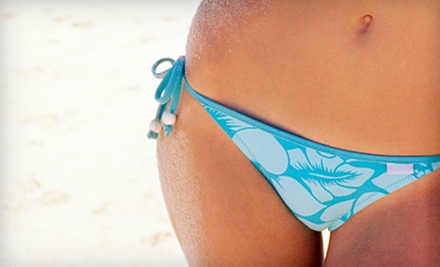 In a Nutshell
A licensed aesthetician and waxing specialist removes unwanted hair
The Fine Print
Expires Jun 17th, 2013. Limit 1 per person, per visit. Merchant is solely responsible to purchasers for the care and quality of the advertised goods and services. See the rules that apply to all deals.
A licensed aesthetician and waxing specialist removes unwanted hair
The Groupon Guide to: The Grossest Animals
All of Mother Nature's creatures are beautiful, but some are beautiful the way a burning car is beautiful—you cannot look away. Here are nature's gross creatures ranked in descending order of grossness:
Pug

Pelican

Octopus in a mason jar

Mongolian Snot Monkey

A snail slowly making its way in and out of a skull

Monkfish

Stunkfish

A cat that is rude (gross behavior)

A beautiful horse, but inside out