Alabama Restaurants
---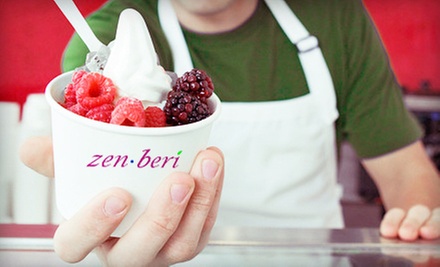 ---
Recommended Restaurants by Groupon Customers
---
Escape Day Spa co-owners Carrie Wheelock and Alicia Liddon know how therapeutic a day at the spa can be. Wheelock, an experienced massage therapist, has witnessed the restoration and healing power of touch while both giving and receiving massages. Liddon, on the other hand, is not only an aesthetician, but also a wife and mother of three who understands the daily stressors of family life. Her passion for healthy skin has helped ground her and was her inspiration for opening her own skincare clinic.
At the spa's new location in Edgewood, the duo and their team perform treatments that range from multimodality massages and facials with organic Babor products to mother-of-pearl body scrubs and mani-pedis with vegan SpaRitual polish. They also create spa packages that allow romantic couples, pairs of best friends, or celebrities and their egos to enjoy chocolates and champagne while relaxing together.
2909 Crescent Ave.
Homewood
Alabama
Offering more than 30 healthy handheld eats prepared with super-fresh produce and high-quality ingredients, Roly Poly's menu has something to fit any discerning taste. Lunch on tongue-torpedoing sandwiches rolled in tortillas, hot-pressed panini-like sandwiches, soups, and fresh salads. Sandwiches, such as a cold Cobb chicken salad roll, chicken Caesar roll, or hot-pressed hickory chicken, are served in 6" or 12" varieties (usually $3.75/$5.95). The hot-pressed French Twist with melted brie and swiss cheese, mushrooms, tomato, spinach, and scallions ($3.50/$5.50) soothes any veggie lover's grumbling food sack.
313 20th St. N
Birmingham
Alabama
The BCRI, founded to promote civil and human rights through education, will host masses of masked mortals at its 10th annual Mardi Gras celebration, themed this year as Social+Social Media, to raise funds for its educational programs. Partygoers can polish off Cajun-inspired fare and drinks while polishing their dance moves to live music by Jazz Safari or various tunes from the DJs. Attendees anxious about public speaking or thumb-muscle atrophy can participate in a text-to-win auction, which allows for digital silent bidding on autographed sports memorabilia, spa packages, weekend getaways, and electronics. Feel free to slap on a mysterious mask, don a funky hat, or switch jumpsuits with Danny DeVito to ruthlessly compete for a cash prize for most creative costume. Detective Chris Anderson, Birmingham Police Department veteran and current star of A&E's The First 48, will serve as the night's honorary host.
520 16th St. N
Birmingham
Alabama
Spanning 4,000 square feet, the climbing surfaces at First Avenue Rocks mimic the natural textures of the abundant local sandstone boulder terrain. One hundred varied climbing routes up to 17 feet high greet climbers who choose to ascend by bouldering without ropes on angled walls and roofs dotted with challenging foot-and handholds or on the facility's ropes courses. For safety, the facility positions its vertical terrain above the floor's 10-inch-deep Asana pads for safe landings in the event of missed holds or misguided urges to fly. Instructors are available to prep students of all ages and ability levels to tackle the gym's terrain, teaching three stages of introductory climbing courses and two advanced lead-climbing courses. When not on the rocks, guests can hone muscle cooperation through onsite fitness programs in weight training, yoga, CrossFit, and climbing-specific training. Outdoor excursions are also available with the gym's guides, certified by the American Mountain Guides Association, in top rope, sport climbing, and bouldering.
2417 1st Ave. S
Birmingham
Alabama
205-320-2277
Baker Jan Moon cut her teeth at kitchen stints at both Southern Living and Cooking Light before launching Dreamcakes. Her creative icing-laced confections ($3 per cupcake) are a step up from basic vanilla. Try the bananas foster, a banana cake base pounded with heavy old-fashioned caramel frosting and dripping with caramel drizzle. Coconut fans appreciate the almond joy, a white velvet cake injected with coconut crème filling, covered in coconut frosting and liberally laced in chocolate drizzle with an almond on top. Other selections including a candy-covered banana split, choc-o-cherry, and cinnamon sugar mama. See the complete menu here.
960 Oxmoor Rd.
Homewood
Alabama
Inside their blue-walled studio, staffers at Do It Yourself Crafts help visitors wield glass, tie-dye, silver clay, and pottery paints to create colorful, one-of-a-kind artwork. Glass-fusion classes teach patrons the skills they need to meld glass shards into funky tiles, and parties bring friends together to bond while they work on various art projects; patrons 21 or older can tote along libations to fuel the festivities. During pottery-painting sessions, patrons select a piece of raw ceramic bisque to adorn with provided pigments, choosing from forms such as plates, mugs, and plaques.
1909 Oxmoor Rd.
Homewood
Alabama
205-868-4346
---