Things to Do in Albuquerque
---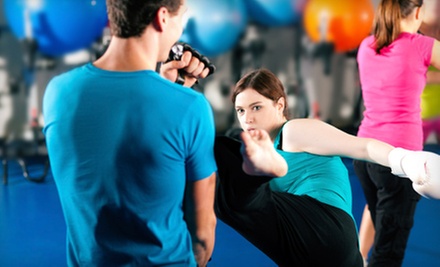 ---
Albuquerque Things To Do Guide
Old Town
. The neighborhood's cobblestone streets are lined with centuries-old adobe buildings that now house art galleries, high-end restaurants, and plenty of things to do and see. Just a mile or so northeast of Old Town, the
Indian Pueblo Cultural Center
hosts an impressive collection of artifacts that trace back to pre-Columbian settlers. The museum's own architecture is inspired by the Pueblo Bonito ruins of Chaco Canyon. Before you leave, make sure to grab a loaf of traditional Native American bread from the bakery. To explore a real-life example of pueblo architecture, head to
Acoma Pueblo
. Set atop a 367-foot mesa about 65 miles west of the city, this ancient complex is one of the oldest of its kind. In its centuries-old adobes, Acoma artisans craft pottery with distinctive black-and-white designs. Located at the nearby [
Sky City Cultural Center
,
Y'aak'a Cafe
serves traditional Native American dishes such as green chile pork stew. After a tour of such historic adobes and ancient pueblos, the hip hangouts that line Albuquerque's Nob Hill can seem remarkably modern. Neon Route 66 signs shine on the crowds that bustle past the neighborhood's retro clothing shops, trendy restaurants, and tattoo parlors. Students from the nearby
University of New Mexico
can often be spotted lounging on the front patio of
Kelly's Brew Pub
, which brews more than 20 beers inside its refurbished 1939 Ford service station. During the
International Balloon Fiesta
, the real attractions float high above the city. Throughout this nine-day festival, Albuquerque's vivid blue skyline swarms with more than 700 hot-air balloons in every color, shape, and size imaginable. Visitors from around the world gather at
Balloon Fiesta Park
in the crisp early morning to snap photographs of the balloons taking flight. Throughout the year, ballooning companies such as
Skyspan Adventures
offer balloon tours high above the Rio Grande, complete with snacks and champagne.
Topping the list of stuff to do in Albuquerque are the annual festivals that celebrate local products and traditions.
Recommended Things to Do by Groupon Customers
---
Leisure Bowl provides a clean, smoke-free environment for flinging heavy objects down lanes in a way that won't disrupt parades or injure tandem cyclists. Bowlers will enjoy honing their tossing techniques and pin-smashing prowess without building backyard lanes and attempting to convince census takers to reset the pins. In addition to enjoying the lustrous, buttery-smooth lanes, bowlers can grab tasty grub at JT's Deli and Pizzeria, a refreshing pint at Ed's Pub, and high-quality equipment at John Young's Pro Shop (none included with your Groupon, though).
7400 Lomas Blvd. NE
Albuquerque
New Mexico
Holiday Bowl's shiny, modern pin farm features 32 lanes with automatic scoring and, for those bowlers still on their training balls, optional automatic bumpers. The family-friendly atmosphere extends to the blinking, flashing arcade complete with classics such as air hockey, Ridge Racer, and all the nostalgic light-gun-blasting games from youthful Saturday afternoons of yore.
7515 Lomas Blvd. NE
Albuquerque
New Mexico
Like the best prime-time reality shows, bowling sessions at Silva Lanes feature flashing lasers, friendly competition, and surprise celebrity guest stars. During daylight hours, a bank of bowling lanes entices players to bust some pins with friends or coworkers. After dark, the lanes' black lights flicker to life and immerse bowlers in a cosmic environment reminiscent of life in the days when man still lived on the moon. When they're not busy shooting in the region's scenic locales, Hollywood celebrities have been known to visit the alley, with star players including Cobie Smulders and Samuel L. Jackson of The Avengers and Bryan Cranston of Breaking Bad.
3010 Eubank Blvd. NE
Albuquerque
New Mexico
Crossing the Ohio River on the north side of Louisville, it's impossible not to notice the glassy façade of the KFC Yum! Center right on the river, a gleaming, $238 million cathedral to the University of Louisville's flagship sport: basketball. Perennial powerhouses in both the men's and women's competition, Louisville showcases its fast-paced brand of basketball to one of the most loyal fanbases and student bodies in the country. While hoops may be king—the men's basketball squad has won the school its two only NCAA Championships—the Cardinals take pride in a host of distinguished sports, including a football team that won both the Big East Conference and the Orange Bowl in 2006, leading the basketball team to briefly experiment with wearing helmets and cleats.
UNM Ticket Office, 1111 University
Albuquerque
New Mexico
US
505-925-5858
Fire and wind: that's all it takes to fly. Hot air ballooning's sheer simplicity sparked pilot Scott Appelman's interest in the sport 30 years ago. "In a lot of ways, it's the exact opposite of the way the world is today," says the Rainbow Ryders, Inc. founder. "And I think that gives it a certain degree of romance."
Further evidence of ballooning's inherent romance can be found in the number of proposals and weddings that have taken place aboard Rainbow Ryders' fleet of 19 balloons, earning the company a spot on Yahoo's list of top five places in the nation to pop the question. Even if engagement is not on passengers' agendas, the crew still strives to ensure a memorable expedition. Guests can join the launch crew to help inflate the balloon before takeoff, and upon landing, pilot and passengers clink glasses in a champagne toast to celebrate another successful flight.
Though whimsy and romance may prove the biggest draw, Rainbow Ryders' untarnished safety record is what ultimately keeps the balloons hovering. Since 1982, experienced pilots have safely floated 160,000 people over the Rio Grande Valley. Pilots not only helm top-tier equipment, but carefully monitor the region's weather patterns to ensure smooth thermal drafts and minimize hitchhiking requests from migrating geese.
6440 Coors Blvd. NW
Albuquerque
New Mexico
800-725-2477
Callers rattle off random numbers and ink daubers dot colorful cards during rounds of bingo sponsored by the New Mexico Sheriffs and Police Association, a nonprofit outfit devoted to the advocacy of law-enforcement agencies. With proceeds going toward officer survival training, sheriffs' coalitions, and scholarships, these hosted bingo nights help strengthen the southwest's police forces and instill fear into the hearts of people trying to cheat their way to the game's cash prizes.
140 Juan Tabo Blvd. NE
Albuquerque
New Mexico
505-298-4169
---