Things to Do in Asheboro
---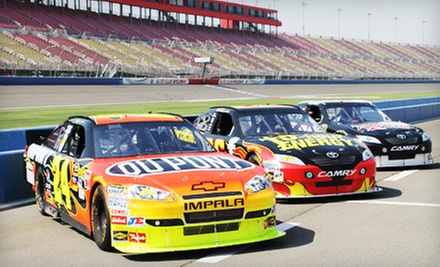 ---
Recommended Things to Do by Groupon Customers
---
The Light Factory's snapshot savants school camera wielders of all skill levels about basic lighting and composition techniques before shepherding them through uptown Charlotte on a guided two-hour photo expedition. First, instructors help participants get the most out of their frozen moments by reviewing basic camera techniques such as adjusting shutter speed, framing shots, and accurately placing bunny ears. Then groups of up to 100 shutterbugs will venture into uptown Charlotte's tangle of streets to trap the souls of its modern buildings in confining rectangles, creating carefully composed photographic keepsakes. Escape work early to attend the excursion at 4 p.m. on your chosen date, or opt for the 10 a.m. sojourn to capture cold-blooded buildings as they climb nearby rocks to bask in the morning light.
345 N College St.
Charlotte
North Carolina
Admission is always free to the Weatherspoon Art Museum's collection of nearly 6,000 works from primarily post-WWII American artists. With today's deal, both the individual and dual/family memberships entitle you to reciprocal admission to partnering museums, 10% off most gift-shop merchandise, free or discounted admission to special events, and more. Click here to see a complete list of membership benefits.
500 Tate St.
Greensboro
North Carolina
There are numerous times in life when it's not appropriate to storm off to the mountains for adventure and stress relief. Work, family, and co-dependent penguins often keep us committed to life in one place. The climbing center at Vertical Edge provides all the challenge and fun of actual mountain climbing without the distance and dangers of a real rockface. Under the skilled tutelage of trained instructors, you'll get a lesson on basic climbing techniques, including the fine art of belaying another climber (to avoid such accidents as witnessed on playgrounds when itinerant sumo wrestlers attempt to see-saw with toddlers). After your lesson, you can stick around the massive facility and belay or climb for as long as your want, then return for any full additional day with equipment and admission included. With over 8,500 square feet of climbable surfaces to choose from, including a bouldering cave and 20 leadable routes, there's no shortage of learning opportunities available.
2422D US 70 Highway
Durham
North Carolina
The Bobcats made their NBA debut in the 2004–05 season. The franchise gradually improved its performance every year until the 2009–10 season, when they posted their first above-.500 record and first playoff appearance. The team makes its den in Time Warner Cable Arena, where 20,000 fans cheer and taunt the players with cans of tuna to intensify their hunger for a first league title.
333 E Trade St.
Charlotte
North Carolina
US
704-688-9047
Every year, Green Hill Center's 7,000-square-foot main gallery displays five exhibitions of contemporary work, usually by artists who live and work in North Carolina. A single membership entitles the Groupon-holder to discounts on programs in the main gallery space, discounted tickets to the Collector's Choice holiday gala, invitations to opening receptions, and more. With the household membership, families get all the benefits of a single membership plus free admission to ArtQuest, Green Hill Center's hands-on art studio for kids and families. Check "Become a Member" information under the "Get Involved" section of Green Hill Center's website for a full listing of membership benefits.
200 N. Davie St
Greensboro
North Carolina
Greenville Glides' experienced guides shuttle bands of merry sightseers through Downtown and its surrounding neighborhoods. The fun-loving leaders' history lessons wash over group and private tours propelled by such trusty steeds as segways, vans, and mechanical bulls. Restaurant tours delight palates with local gourmand delights, and city tours explore the history, architecture, and quirky aspects of each locale.
401 E Martin Luther King Jr. Blvd.
Charlotte
North Carolina
---