Buffalo Health and Fitness
---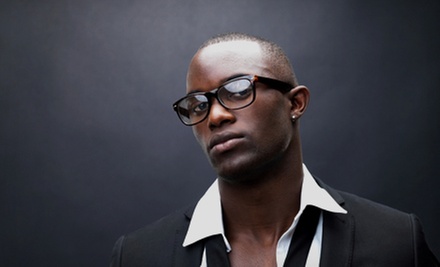 ---
Buffalo Health And Fitness Guide
Despite the calm and relaxing nature surrounding the city of Buffalo, city dwellers and travelers still need to take some time to take care of their personal health and fitness. There are several Buffalo fitness centers that cater to residents, as well as many doctors offices that can be visited for issues such as weight loss and nutritional counseling. Whether it's weight loss, building, or seeking out the guidance of a healthcare professional, Buffalo offers everything for a successful journey to health.
Various fitness centers are scattered throughout Buffalo. One of the popular gyms is the Buffalo Athletic Club, which has several branches located throughout Erie County. Here, for a monthly fee, members can take advantage of the many amenities and classes offered, including aerobics classes, toning classes, and body-strengthening classes such as pilates and yoga. For those with children in tow, the club offers childcare to members for no extra charge. To appeal even more to the gym junkie, tanning, racquetball courts, and a swimming pool are offered at several locations.
If health is more of a concern, there are many qualified Buffalo doctors waiting to help people achieve their goals. Best of Health is a practice dedicated to helping patients achieve optimal health and fitness to maintain a quality standard of life. Conveniently located on Delaware Avenue, they are accessible by many modes of transportation. In addition, Active Nutrition is located on Old Union Road and has several friendly and caring doctors on staff. Both of these facilities have qualified nutritionists on staff to not only review health goals, but also to aid in creating a healthy nutrition plan to accommodate every lifestyle.
Whether at home or traveling, health and fitness should never be sacrificed. Buffalo offers several gym facilities and doctors who specialize in nutrition and overall health, so there's no excuse not to make health top priority.
There are several Buffalo fitness centers that cater to residents, as well as many doctors offices that can be visited for issues such as weight loss and nutritional counseling.
Recommended Health & Fitness by Groupon Customers
---
Dr. Maxim V. Skormin and his staff specialize in general and cosmetic dentistry services. Everything they do is guided by a desire to help you feel comfortable from start to finish. A few of their day-to-day duties include providing periodontal care, covering up cavities with enamel-colored fillings, molding Invisalign aligners, and breaking up tooth discoloration with Zoom! whitening gels and lamps.
198 Main St.
Hamburg
New York
716-649-5280
The holistic gurus at Alternative Options Holistic Wellness believe that relaxation is key to maintaining a healthy mind and body. That's why owner Jennifer Aranyosi—a trained nurse, certified reflexologist, and reiki master—and her massage therapists perform seven massage modalities, from the deep-tissue and myofascial techniques of a therapeutic massage to the pressure-point manipulation of shiatsu. The therapists also practice reiki, a "laying on hands" technique intended to stimulate the flow of internal energy so that clients don't have to inject espresso into their aortas.
1416 Sweet Home Rd., Suite 9B
Amherst
New York
716-639-0768
Though Dr. Robert Grobelny holds advanced degrees in acupuncture and chiropractic medicine, his pursuit of knowledge is not limited to the classroom. In 2007, he traveled to Hang Zhou, China, where he assisted in rounds at a teaching hospital. Back home, Dr. Grobelny is one of only three Erie County doctors licensed to practice in both acupuncture and chiropractic medicine. Invoking the nearly 5,000-year-old holistic remedy of acupuncture, Dr. Grobelny treats ailments ranging from arthritis to addiction using tiny, minimally invasive needles. He also diagnoses and treats musculoskeletal-system distress with a discerning chiropractic eye and the deft touch of a neurosurgeon concert pianist.
856 Ridge Rd.
Lackawanna
New York
716-651-9011
CrossFit 716's owners and coaches, Drs. Dennis and Jennifer Lesniak, use their chiropractic and exercise-science training to tailor intense, boot-camp-style workouts to clients of all ages and fitness levels. A constantly rotating menu of exercises such as hero squats, pull-ups, dead lifts, and pushups aim to get bodies in well-rounded physical shape, often incorporating strength-supplementing props such as kettlebells, jump ropes, and wigs made of Samson hair. Dennis and Jennifer also work to build a welcoming community atmosphere by memorizing each client's name over the course of multiple sessions.
84 Sweeney St.
North Tonawanda
New York
716-694-2225
Fitness 19's health emporiums sculpt diamond-hard physiques nationwide with a focus on maintaining quality equipment and eschewing unnecessary health-club bells and whistles for a simple, effective workout. Handily located workout facilities brim with free weights, resistance machines by Hammer Strength, and Life Fitness cardio equipment such as ellipticals, treadmills, and cycles. Skilled trainers remain on site to carve paths toward fitness goals such as being able to do 30 pushups in a row or being able to wrestle a refrigerator into submission. While parents flex and sweat, wee ones can socialize with toys and games or hunker down in front of a TV under the supervision of Fitness 19 staffers.
1049 Payne Ave.
North Tonawanda
New York
716-743-1919
Patricia Mahone and Barbara Simpson, the healers at Gate of Life, treat patients holistically, employing a combination of modern Western medicine and traditional Eastern acupuncture and moxibustion. The duo use their years of experience and understanding of Five Element acupuncture to treat the root cause of patients' pain. Sessions commence with an initial assessment, during which therapists evaluate patients' medical history and determine that they are not evil twins. The therapist then gently inserts the thin needles along the body, targeting specific energy points to help to relieve aches, strengthen the immune system, increase energy levels, and, ultimately, free up stagnant chi. Gate of Life also provides moxibustion sessions⎯burning cones made of the Chinese plant moxa⎯along the acupuncture's injection sites to enhance the treatment's effects.
187 Hodge Ave.
Buffalo
New York
716-887-2919
---