Things to Do in Carrollton
---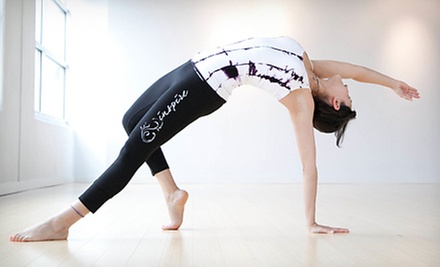 ---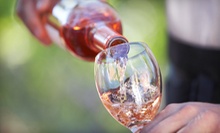 Up to 20 guests learn about whites and reds at a Saturday wine class
---
Recommended Things to Do by Groupon Customers
---
Crisscrossed with more than 100 boulder problems and 60 climbing routes at any one time, the 14,000 square feet of indoor climbing space at Dallas Rocks offers a challenging workout for everyone from expert climbers to those who have never seen a rock. Climbing walls reach up to 35 feet, and the "Big Tex" bouldering wall challenges experienced climbers with 120 linear feet of 70-degree overhang. Split down the middle between bouldering and route climbing, the climbing area is constantly being refreshed with new routes and problems, delighting members but rankling anyone who has to take the routes every morning on the way to work.
To accommodate fitness-seekers looking for variety in their workouts, the rock shop boasts a fitness center filled with free weights, heavy bags, stationary bikes, and exercise machines. Additionally, experienced personal trainers can help patrons plan a workout strategy designed specifically to enhance their rock climbing or skyscraper scaling.
9201 Forest Ln., Suite 200
Dallas
Texas
US
972-231-7625
Returning for their fourth year of family fun, Dallas Kids Expo's organizers thrill children and parents with a one-day whirlwind of activities, exhibition booths, and kid-friendly demonstrations at Dallas Market Hall. Amid the spacious expo grounds, a fleet of exhibitors—from pediatric dentists to craft stores—welcome wanderers into their booths, cordially introducing their wares and services via games of charades. Appearances by Bob the Builder bring smiles to kids' faces, and information sessions for parents on child-rearing topics are hosted by local child-rearing gurus. As the day continues, kids work off excess energy at the petting zoo or by starting their own five-cent tax-preparation-service booth.
2200 N Stemmons Fwy.
Dallas
Texas
Founded by a gregarious coach named Mike Winburn, Win Kids has grown from a tiny operation with a handful of play mats and a lone guitar to a 27,000-square-foot facility that plays host to a huge variety of kids' classes and camps. Monitored by a talented staff that includes former competitive swimmers and black belts in judo, taekwondo, and jiu-jitsu, children aged 6 months to 15 years old build stronger bodies and self-confidence in sessions ranging from gymnastics and martial arts to dance and cheer. A certified lifeguard watches over paddlers during lessons and birthday parties held around the 90-degree swimming pool. Staffers also teach private music lessons, where youths can learn songs to coax out reclusive invisible friends, and a new QUICKSTART and Jr. Tennis Program rounds out services at the facility.
3000 Waketon Rd.
Flower Mound
Texas
972-355-9988
Snapped Together's hand-built photo booths, armed with professional-grade cameras, lighting, and printers, spit out crisp, vivid photo strips within seconds while oozing retro charm. Its open-air booths made with mahogany and brushed aluminum channel the photo booths of yesteryear but without all the nasty chemicals and posing for days to get one picture. Staffers transport these open-air models—as well as traditional booths—to a cornucopia of events and stand by to help add photogenic pizzazz to weddings, birthday parties, and charitable fundraisers. After shindigs, hosts can bring home a flash drive brimming with images, a memento almost as priceless as a contact lens used by Ansel Adams.
5706 E Mockingbird Ln., Suite 115-254
Dallas
Texas
972-836-6638
Turning Pointe Dance Studio reflects the culmination of a lifelong dream. Since she was 9 years old, Amy Allen has dreamed of establishing her own dance studio. She began her dancing career with the Metrocrest Civic Ballet before acting as the artistic director of a local performing group. Now at Turning Pointe, she passes on her years of training to young and adult dancers alike. She teaches kids the proper technique and vocabulary of tap, jazz, ballet, and hip-hop while nurturing their self-confidence. Her adult students can explore ballet and tap classes in a relaxed, noncompetitive setting or whip into shape in cardio classes, building the endurance to out-tap-dance a tap-dancing octopus. Her students respond to their instruction with graceful skill and style and have represented the studio in performances at the AT&T Cotton Bowl Classic halftime show, Six Flags Over Texas, and Walt Disney World.
2851 Cross Timbers Rd., Suite 101
Flower Mound
Texas
972-539-7017
Boasting more than 26 years in the aviation industry, Breeze Balloons' pilots expertly harness the wind to soar riders over north and east Texas in multihued hot-air vehicles. Pilots helm various sized balloons, which accommodate twosomes or let groups as large as 30 high-five Texan clouds. Pilots also do double duty as safety-training instructors, helping other hot air balloon pilots maintain Breeze Balloons' zero-safety-issue record.
3634 Long Prairie Rd.
Flower Mound
Texas
214-616-4651
---