Things to Do in Carrollton
---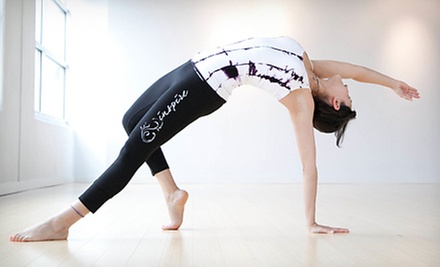 ---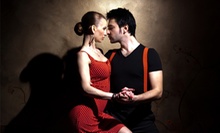 Use Today 8:00pm - 9:00pm
---
10 prismatic inflatables fill 10,000 square feet of bounce facility, along with toddler area for kids 3 or younger & parents' lounge
Use Today 1:00pm - 6:00pm
---
Recommended Things to Do by Groupon Customers
---
Returning for their fourth year of family fun, Dallas Kids Expo's organizers thrill children and parents with a one-day whirlwind of activities, exhibition booths, and kid-friendly demonstrations at Dallas Market Hall. Amid the spacious expo grounds, a fleet of exhibitors—from pediatric dentists to craft stores—welcome wanderers into their booths, cordially introducing their wares and services via games of charades. Appearances by Bob the Builder bring smiles to kids' faces, and information sessions for parents on child-rearing topics are hosted by local child-rearing gurus. As the day continues, kids work off excess energy at the petting zoo or by starting their own five-cent tax-preparation-service booth.
2200 N Stemmons Fwy.
Dallas
Texas
Snapped Together's hand-built photo booths, armed with professional-grade cameras, lighting, and printers, spit out crisp, vivid photo strips within seconds while oozing retro charm. Its open-air booths made with mahogany and brushed aluminum channel the photo booths of yesteryear but without all the nasty chemicals and posing for days to get one picture. Staffers transport these open-air models—as well as traditional booths—to a cornucopia of events and stand by to help add photogenic pizzazz to weddings, birthday parties, and charitable fundraisers. After shindigs, hosts can bring home a flash drive brimming with images, a memento almost as priceless as a contact lens used by Ansel Adams.
5706 E Mockingbird Ln., Suite 115-254
Dallas
Texas
972-836-6638
Imagine Lifestyles equips its customers with the finer things in life, from chauffeured rides in Rolls-Royces to month-long stays in beachfront properties. The comprehensive menu of rentals includes exotic cars from Bentley and Lamborghini as well as luxury condos and mansions dotted along the sun-drenched sands of Miami. Personal crews transport passengers in comfort aboard charter aircrafts and yachts, and chauffeur services cater to customers' needs, ferrying them to and from business meetings or to and from 7/11 to make a good impression on the new night manager.
925 N Collins St.
Arlington
Texas
866-436-3514
Years before founding In Home Wine Tasting 4 You, Jeannine Jiral was just a girl of 5, living in small-town Texas, watching her family ferment various fruits into homemade alcohol. From those days she knows how much skill it takes to make a delectable drink. Now she puts that knowledge to use, helming In Home Wine Tasting 4 You's knowledgeable servers as they pour flights of quality wine suited to each patron's taste and style.
Before hosting custom parties, patrons fill out a questionnaire to declare their white and red preferences and ability to play Stairway to Heaven on half-full glasses. Then personnel supply the libations, including wine, beer, or a combination of the two, as well as tasting notes, food-pairing suggestions, and tips for hosting future tasting parties. Through its partnership with The Wine Therapist, In Home Wine Tasting 4 You also outfits clients with wine-drinking accessories such as tumblers, glasses, and cheese boards, and can host tastings for those who don't want to throw a party in their own home or who have recently misplaced their pet cobra.
1810 Skillman St.
Dallas
Texas
214-821-9463
Customization is the name of the game at Creative Events Photo and Video Booths. Before staffers show up to set up and man the booth, the Creative Events team teams up with customers to personalize each photo-booth package, choosing custom layouts or adding extras such as props or custom logos. On the day of the event, the portrait palace lets up to 10 guests at a time pose for unlimited black-and-white and color snapshots or attempt to break the record for most bunny ears on one bride. Other a la carte add-ons include video greetings from guests and keepsake photo guest books.
6025 Royal Ln.
Dallas
Texas
Of the two activities most associated with pub crawls—drinking and walking—the guides at Buckhead Pub Crawl know which their guests prefer. That's why, when it came to plotting the course for their nightly crawl, they handpicked seven local bars within a short walking distance of one another.
On designated nights, the guides lead revelers on whirlwind tours that highlight the eccentricities of each bar, english pub, and club on their list. At the various stops along the way, guests receive complimentary drinks and a rhythm for sipping said drinks courtesy of four live bands and six DJs. Crawls typically embark from East Andrews Café, where acoustic music wafts over a marble-topped bar and up to a second-floor terrace. A go-go cage, disco ball, and lava lamps mark the indoor dance floor, and DJs spin records throughout the night in an outdoor courtyard.
After a catered dinner, guests travel to six additional venues. Bad puns notwithstanding, Stout Irish Pub sets the bar high for the rest of the night with its 50 draft and bottled beers and 19 satellite TVs. On a deck behind the honky-tonk-inspired Lost Dog Tavern, bartenders mix drinks on a granite-topped bar sculpted into the shape of a question mark. Each evening ends at Tavern 99, where guests find seats in front of a brick-walled stage as live musicians sigh before obliging yet another request to hear "99 Bottles of Beer."
2601 McKinney Ave.
Dallas
Texas
---