Charleston Local Guide and Deals
Charleston Guide
Charleston was founded in 1670—a full century before the city would suffer a British siege during the Revolutionary War, and nearly two before the Civil War would erupt with cannon shots in its harbor. Those two events and their contexts would prove formative for the city, and signs of them are hard to miss today. War monuments line the waterfront, the spires of colonial-era churches punctuate the skyline, and horse-drawn carriages clop along the cobblestone streets. If you're looking for things to do that will bring you closer to an understanding of Charleston's rich history, visit
Fort Sumter
, which is accessible via a ferry that leaves from the Visitor Education Center downtown. On the island, groups tour the historic grounds and marvel at artifacts such as the 33-star U.S. flag that flew the night the first shots of the Civil War were fired. The fort is also visible from the White Point Garden on the mainland, where you can stare down the barrels of retired Confederate cannons and take in views of Charleston Harbor. More recently, Charleston has integrated a vibrant arts scene into its Old South identity. The city's streets are lined with top-tier art galleries and antique stores, and live jazz performances rage throughout the night. Step out onto King Street to browse third-generation clothiers that have set up shop in historic buildings, or drop by the
Gibbes Museum of Art
to admire colonial portraits, contemporary lithographs, and pieces from the early 20th-century period known as the Charleston Renaissance. The islands that buffer the city's coast have an appeal all their own. Their main attraction is a surplus of luxury beach resorts, many of which feature popular and highly rated golf courses. Wild Dunes Resort's
Harbor Golf Course
is typical in that many of its holes afford spectacular views of the water. There's nothing typical about the 17th hole, however, which earned the nickname "The Marsh Monster" thanks to its unforgiving terrain. In recent years, Charleston has cultivated a reputation as a major culinary destination—the James Beard Foundation named a different Charleston chef the best in the Southeast each year from 2008 to 2010. At
Fig
, chefs use seasonal ingredients to create dishes of fresh sea bass and suckling pig confit, though
Hominy Grill
is the place to sample regional favorites such as shrimp and grits or fried chicken with country ham gravy.
Whether wanting dance at a crowded club or listen to local music at an intimate bar, Charleston has it all.
Shopping Deals in Charleston See More
---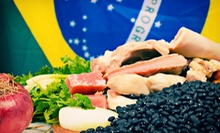 Brazilian-style meats from the deli, and a vast array of imported groceries such as coffee, tea, and coconut water
---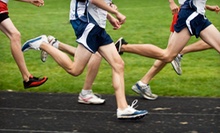 Athletic shoes and socks from brands such as Adidas and Swiftwick, plus yoga, swimming, and biking accessories
---
Home Service Deals in Charleston See More
---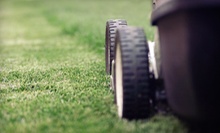 Landscapers keep yards neat and well manicured with maintenance visits to cut, edge, trim, and power blow domestic greenery into shape
---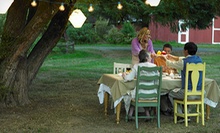 Pest-control specialists repel mosquito and tick interlopers with barrier sprayings that treat most yards in about 15 minutes.
---
Health & Fitness Deals in Charleston See More
---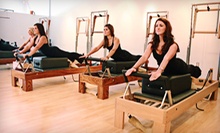 Pilates classes and private lessons involve exercises designed to improve balance, flexibility, core strength, and breath control
---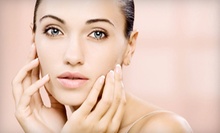 Nutrient-rich facials replenish skin with vitamins and moisture; microdermabrasion treatments buff away superficial tissues
---
Things to Do Deals in Charleston See More
---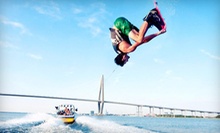 Cable system pulls water-skiers and wakeboarders across the water; lake rental gives groups equipment and vessel for one hour of watersports
---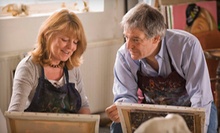 Award-winning artist teaches intimate classes in pencil drawing and painting using oils, acrylics, and watercolors
---
Food & Drink Deals in Charleston See More
---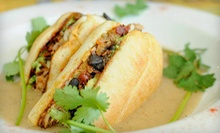 Inventive Tex-Mex dishes include lamb-sausage tacos, goat-cheese quesadillas, and tortas stuffed with jalapeños and crushed Fritos
---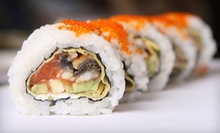 Hibachi entrees, specialty sushi rolls, and other Japanese delicacies served in a sleek, modern dining room
---