Colorado Springs Health and Fitness
---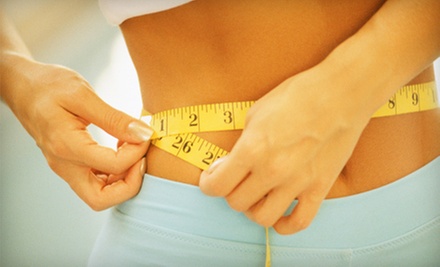 ---
Recommended Health & Fitness by Groupon Customers
---
Certified personal trainer Todd Beattie has worked to save lives as a US Navy search-and-rescue swimmer, spends his spare time competing in Ironman triathlons, and continues to train in a variety of martial arts that he's been doing for 22 years. The lifetime fitness guru channels each of these experiences into his dynamic aerobic and plyometric workouts, which marry functional fitness with techniques garnered from his time in the martial arts and military. Todd and his dutiful instructors, both of whom are black belts, help clients shape up during customized, one-on-one personal training and 20 weekly fitness classes. They motivate small groups of fitness-seekers with boot camps, kettlebell strength-training classes, and boxing sessions while keeping a watchful eye to ensure students don't overexert their muscles. These encouraging trainers also help women to protect themselves through self-defense seminars, during which they teach participants how to identify, avoid, and escape from suspicious people, attackers, and door-to-door used-car salesmen.
To further assist clients in reaching their fitness goals, Downtown Boot Camp posts weekly meal plans complete with online calorie counts that keep diets on track and strengthen wills against guilt trips from jilted chocolate cakes. Every month, the generous instructors donate a portion their profits to a rotating roster of charities.
2360 Montebello Square Drive, Suite F
Colorado Springs
Colorado
US
719-229-2639
When Mike Worden of Energy Boot Camp shouts instructions to his campers in any given session, his words carry a little more weight than the average command. That's because, in addition to being an American Council on Exercise–certified personal trainer, he possesses a certification as a Master Practitioner of Neuro-Linguistic Programming, or the art of phrasing statements to get people to react in a certain way. He uses his skill set to amp up campers' enthusiasm and motivation while presenting them with increasingly harder physical challenges. These can include short sprints followed by classic burpees, a rapid-fire combination of sit-ups, crunches, and pushups, or partner-resistance exercises, such as refusing to blink during a staring contest.
2360 Montebello Square Drive, Suite F
Colorado Springs
Colorado
US
719-229-2639
Stand Up Martial Arts and Fitness devotes its programs to helping clients discover their ideal body type. In a noncompetitive yet challenging setting, martial-arts instructors might helm private lessons or workouts geared toward sports performance. During group classes, guests perspire together toward their wellness goals, and women-only boot camps compile intense drills to burn calories. Trainers welcome participants from all fitness backgrounds, coaching professional fighters, stay-at-home moms, and dedicated seniors with the same amount of devotion and the Hulk's pair of magical hand wraps.
2360 Montebello Square Dr. , Suite F
Colorado Springs
Colorado
US
719-229-2639
Georgi Gochis—an internationally certified neuromuscular therapist—helms the treatment team at Manitou Wellness Center. Along with her staff, Georgi takes a holistic approach to wellness, focusing on the mind-body-soul connection and employing methods that are safe for patients of all ages.
In addition to running her own practice, Georgi researched and developed her own method of massage, known as aquatic craniosacral therapy. She also spent two years serving as the team massage therapist for the Sky Sox baseball team and mended muscles at three international figure-skating competitions. Today, she is pursuing a PhD in natural medicine at Quantum University for Integrative Medicine and is a part of The Woman Health Team, a collaboration of therapists who shed light on female-specific health issues and the importance of wearing matching jerseys.
1923 W Colorado Ave.
Colorado Springs
Colorado
850-508-5162
Certified yoga instructor Kelly Elliott has been uncovering the depth of her strength, body awareness, and spirituality since she first discovered yoga in 1994, a time when the Internet wasn't around to point people to their new pastimes or virtual dog-food bazaars. This longtime practice has helped alleviate the pain caused by her scoliosis and lower-back problems, and she enthusiastically shares yoga's healing benefits with her students through Vinyasa, gentle, and basic yoga classes. Fellow instructors Tina Garcia, who completed her teacher training in early 2012, and Sonya Bergeron, who has been practicing for over 15 years, join Kelly in her practice and help students of all ages and abilities forge strong connections between mind and body while marrying breath with movement through a continuous flow of postures. The studio also benefits from the instruction of Elena Hebert, who teaches yoga to help others find strength, awareness, and peace, and Xenia Kempf, whose classes promote flexibility and physical and mental balance.
522 S Tejon St.
Colorado Springs
Colorado
719-205-6562
Snow-capped peaks peer over Springs Ranch Golf Course, adding a scenic backdrop to a 7,107-yard layout that reflects the player-friendly design philosophy of course architect Richard M. Phelps. In a gesture of sympathy for golfers who crush seemingly perfect drives only to find their ball in the angry grip of a well-concealed bird watcher, Richard placed hazards in plainly visible locations with few to no blind spots. However, transparency doesn't always transfer to success on the course—Springs Ranch packs plenty of hazard-ridden holes that demand precise shots, including the 404-yard, par-4 third hole, where golfers must avoid a pond off of the tee and clear a waste bunker with their approach shot or a perfectly timed kick. Along with two ponds and a gauntlet of bunkers, tall grasses line the fairways, tempering aggressive play and adding an authentic, Scottish feel to the links-style layout.
Springs Ranch also offers a driving range, lessons, and clinics taught by resident aces. After a day at the links, golfers can revive muscles weary from bench-pressing golf carts with a burger, bratwurst, or platter of fish 'n' chips at the Springs Ranch Bar and Grill.
Course at a Glance:
18-hole, par-72 course
Length of 7,107 yards from the farthest tees
Course rating of 72.9 from the farthest tees
Slope rating of 136 from the farthest tees
Five tee options
Scorecard
3525 Tutt Blvd.
Colorado Springs
Colorado
US
719-573-4863
---