Things to Do in Escondido
---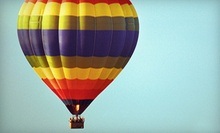 Sprawling estates spread out beneath balloons as the sun slowly settles into the Pacific
---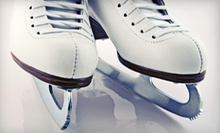 Sharp blades of rental skates help clients carve their way around the rink, practicing turns or stops during an open skate session
Use Monday 10:30am - 3:00pm
---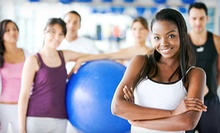 Latin rhythms pulse through the studio to trigger smiles and fuel muscles in a class that shuns repetition and spurs spontaneous movement
Use Monday 2:30pm - 6:30pm
---
Recommended Things to Do by Groupon Customers
---
When twin sisters Izzy and Coco Tihanyi decided to pursue a career that combined their passion for surfing and their love of the ocean, their calling came in the form of starting Surf Diva. Before long, they were on course to becoming a lauded school for coed surfers in California and Costa Rica. Augmenting the pair's teachings is their team of certified instructors, all graduates of their school's intensive training program and certified in CPR and first aid. Committed to their expertise in surfing, many of the instructors also hold down careers as firefighters, paramedics, and snowboarders, granting them the combined know-how to put out beach bonfires with a casual backflip.
The team's instruction ranges from coed group lessons and competitive coaching sessions to two- or five-day women's weekend surf clinics. When they're not teaching surfing, crew members commit themselves to alternative teaching programs in yoga and standup paddleboarding, helping surfers to conquer the water with their bodies as well as with their very buoyant hearts. The twins' Costa Rica program also helps women and families hone boarding skills abroad while becoming fully immersed in the Costa Rican culture.
2160 Avenida De La Playa
La Jolla
California
858-454-8273
Disguised in wetsuits, flippers, and diving masks, humans almost seem indistinguishable from the scores of aquatic life that thrive among the San Diego coastline. In the water, curious sea lions tug playfully at divers' fins, and thick stalks of kelp wave like Queen Elizabeth telling the gathered crowd to go home already. With access to five separate sites in which to see such wonders, the guides at San Diego Excellent Adventures tailor their adventures—whether snorkeling, diving, or paddling—around the experience level of each tour group, ensuring an easy assimilation to undersea life.
During guided dives along La Jolla Shores, swimmers peer in on frolicking creatures such as lobsters, octopuses, and leopard sharks, and standup paddleboards grant access to Mission Bay's shoreline views previously seen only by terribly lost Venetian gondoliers. Currently the largest manmade bay in the country, Mission is known for its calm waters suited to beginners just learning to explore the ocean.
La Jolla Cove
San Diego
California
Kayak and dive shop OEX La Jolla wrangles an experienced team of experts to escort patrons on scuba-diving and snorkeling tours. The shop as been lauded by publications including the Chicago Tribune for its exploration of the earth's watery expanses that offer glimpses of marine creatures such as sea turtles, sea lions, seals, dolphins, and cormorants. Kayak tours take paddlers out on a variety of adventures, including destinations such as seven sea caves, the paths of migrating gray whales, and underwater kelp forests. The PADI 5 Star–certified shop also rents out scuba-diving gear suitable for all experience levels, as well as kayaks, snorkel gear, surfboards, paddleboards, and saddles for baby belugas.
2243 Avenida De La Playa
La Jolla
California
US
858-454-6195
At the age of 7, Darcy Edwards would shout for her pony, Fiddlesticks. She still remembers rides on the back of her diminutive steed, though she now has more than 25 years of experience and a forest of colorful ribbons and medals to show for her abilities. In lessons she works to pass on the skills she has accrued in western, dressage, and jumper riding. Darcy, who has been profiled in California Riding Magazine, teaches equestrians of all ages the importance of grooming techniques and accounting for daylight savings time when riding off into the sunset. She also leads day camps for young children in hopes of sparking their equine interests, just as Fiddlesticks sparked hers.
11135 Moreno Ave.
Lakeside
California
858-335-7105
At La Jolla Shores, the ocean bottom slopes gently out to sea and the waves roll gently toward the beach, where seals can be found sleeping in the sun. This unique ecology makes the area an ideal entryway into the ocean, which the native La Jollan owners of La Jolla Kayak take full advantage of, leading kayaking excursions past the steep cliffs and through the secluded sea caves where humans first learned to douse fire. Alternatively, snorkel tours allow explorers to dive into the 6,000-acre Underwater Park to spy the leopard shark, garibaldi, and dolphins swimming underfoot. To facilitate journeys, La Jolla Kayak transports visitors' kayaks to the beach straight from its outfitting shop, which also houses complimentary lockers and rents out wetsuits to keep love-struck sea lions from slipping notes into divers' pockets.
2199 Avenida de la Playa
La Jolla
California
US
---