Things to Do in Euless
---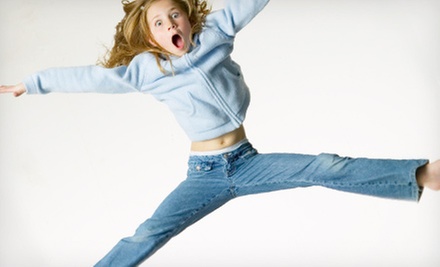 ---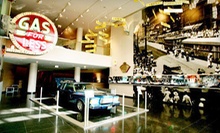 Use Today 12:00pm - 7:30pm
---
Recommended Things to Do by Groupon Customers
---
Choose from the following games:
1600 Lone Star Pkwy.
Grand Prairie
Texas
972-504-9383
Set to scratch through to a new era as part of the North American Baseball League, the Cats slug and pitch their way into the 2012 season when it opens with an eight-game home stand on May 23. The perennial playoff-contending ball club joins the Southern Division of the NAL after a successful run through the American Association, where they hoisted back-to-back championships in 2006 and 2007. This season, former TCU Horned Frog Shelby Ford dons Cats' colors for the first time. A third-round pick of the Pittsburgh Pirates in 2006, Ford is expected to anchor the middle of the lineup while scooping up any grounders and tumbleweeds that roll his way at shortstop.
301 Northeast 6th St.
Fort Worth
Texas
Originally a TWA aircraft, the Southern Cross Douglas C-47 was adopted by the Army Air Corps to shuttle troops to the front. The twin-propeller plane survived World War II and in the ensuing years underwent a series of makeovers. Its career includes years spent as a reliable set of wings for Delta Air Lines, a troupe of skydiving enthusiasts, and at least one head of state. The C-47 is now meticulously restored to its original WWII-era condition and in the dutiful care of Greatest Generation Aircraft, a nonprofit organization that introduces 21st-century crowds to the C-47 during rides and aerial shows. Flying out of Fort Worth's Meacham International Airport, the C-47 also shares a hangar with a B-25 bomber and other veteran planes.
4201 N Main, Suite 130G
Fort Worth
Texas
817-659-9249
Since age 3, Dana Bailey has been twirling to her own beat, progressing from childhood cha-chas to appearances in promotions for Pepsi and JC Penney. After studying under instructors in California and New York City, Dana now offers pintsize patrons the same opportunity to get a head start in the performing arts with child and teen dance classes. She enlists working industry pros to wrangle kids as young as 2.5 in tap, ballet, and tumbling classes atop pliable wood and marley floors.
The boys' tap, jazz, and hip-hop classes accommodate a demographic often overlooked by the dance industry and prepare a studio team for local and national performances. Instructors regularly glean pointers from top national choreographers to craft classes such as Teen Hip Hop, which equips students with basic moves and combos that, much like the prom held outside the Grammys, are set to a soundtrack of current hits.
465 W Southlake Blvd.
Southlake
Texas
817-488-9753
The self-guided tour of Cowboys Stadium starts at the arena's pro shop and grants unfettered access to the field below for children (up to a $14.50 value), adults (up to a $17.50 value), and seniors (up to a $14.50 value). Once there, visitors are free to throw passes, snap some photos, choreograph their own hubris-riddled touchdown dance, or pose proudly on the famous Cowboys star while staring skyward at one of the largest video screens in the world. The tour also makes numerous behind-the-scenes stops, including the Cowboys' locker room, the postgame interview room, the players' game-day entrance, the Miller Lite Club, the cheerleaders' locker room, and the secret robot-player underground laboratory.
900 E Randol Mill Rd., Gate A
Arlington
Texas
The National Cowgirl Museum honors the tough-as-nails cow-lasses of the American West with a comprehensive collection of more than 6,000 photographs and 5,000 artifacts, as well as both traveling and permanent exhibits. A Hall of Fame gallery shares the stories of 200 honorees, including Annie Oakley, Patsy Cline, and Sandra Day O'Connor, while artifacts such as costumes, boots, saddles, letters, and jackalope lassos span 150 years of cowgirl history. Exhibits are organized to display different aspects of the lives of women in the West. Into the Arena honors women riders with rodeo memorabilia and a life-sized bronco model, allowing mounters to simulate the thrill of the rodeo. Claiming the Spotlight takes a look at the entertainers, actors, and country-western musicians whose tales of rootin' and shootin' injected the American consciousness with nostalgia for the open prairie and dangerously full tobacco spittoons.
1720 Gendy St.
Fort Worth
Texas
---