Things to Do in Dallas
---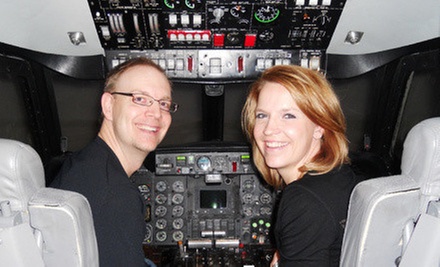 ---
Dallas Things To Do Guide
If any city is out to prove that, "everything's bigger in Texas", its certainly Dallas. Aside from being the nation's largest metropolitan area without a navigable body of water, its home to the country's tallest indoor Christmas tree and its largest model train exhibit. The city also boasts the largest urban artists district in the United States, and, when completed, its
Trinity River Corridor Project
––a network of wildlife habitats, parks, lakes, and trails––will be 10 times larger than New York's Central Park. And while he's currently being restored after a 2012 fire, no guide to Dallas would be complete without mentioning Big Tex. At 52 feet tall, he's the world's tallest cowboy and the official greeter of the Texas State Fair. Of course, not every thing in Dallas is valued for its square footage alone; the city boasts a multitude of attractions both large and small, ensuring you'll find no shortage of things to do. Historic Main Street connects many of the city's recently rejuvenated urban districts, as well as the popular
Main Street Garden
, a block-long public park surrounded by architecturally significant buildings. Locals come here to picnic on the expansive lawn or watch a movie under the moonlight in the summer and fall. Also on Main Street, visitors will find the country's first
Neiman Marcus
store, its massive, traditional façade housing six stories of fashion's trendiest items. Locals love to shop, and they have more to choose from than just couture. At
Wild Bill's Western Store
, for one, patrons sip cold beer as they peruse the selection of tees, cowboy hats, and, of course, cowboy boots. A short walk from downtown Dallas, horse-drawn carriages clop along brick streets in the city's historic
West End district
, which dates back to the 19th century. This part of the city also contains Dealey Plaza. At
The Sixth Floor Museum at Dealey Plaza
housed in the former Texas School Book Depository, you can visit the spot where Lee Harvey Oswald is believed to have shot at JFK's presidential motorcade, along with a number of exhibits commemorating the life of John F. Kennedy. About 4 miles west of downtown, joggers and bikers can zip through the fashionable Turtle Creek neighborhood via the
Katy Trail
, which follows an old interstate railroad. Back near the city's epicenter, the 277-acre
Fair Park
is the location of North America's largest Ferris wheel, seven museums, and four performing-arts centers, many of which are housed inside art-deco buildings built for the 1936 Texas Centennial Exposition.
Whether someone is planning a night out with friends or a day with the family, there is plenty of stuff to do in Dallas.
Recommended Things to Do by Groupon Customers
---
Painting with a Twist pairs instructional art with friends, wine and a lively instructor to produce individual works of art.
5202 W Lovers Ln.
Dallas
Texas
Nearly a century ago, the Dallas Fencers Club took root, keeping the age-old Olympic sport alive in Texas. Today, the club continues to flourish under the leadership of head coach Waldek Czaja, who draws on decades of experience to guide students in the art of the blade. As pupils of all ages learn to thrust and parry with traditional weapons such as foils and épées—updated versions of primitive fencing's sharpened baguettes—Czaja helps them to develop coordination and strategic thinking as they potentially train for medals in competition. Throughout the youth program, Czaja operates under the philosophy that the drive and determination protégés develop in class can apply to life's myriad challenges, from learning to play the flute to solving a Rubik's cube with a sledgehammer.
14540 E Beltwood Pkwy., Suite 600
Dallas
Texas
214-629-5358
---