Things to Do in Gatineau
---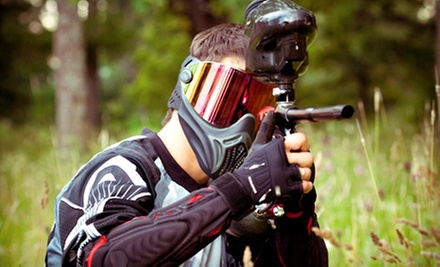 ---
Recommended Things to Do by Groupon Customers
---
From dawn to dusk, Oziles' rental boats kick up waves around Petrie Island and Grandmaitre Ecological Reserve. The shop's rental watercrafts, which require no boat operator's card to use, exemplify the outfitter's mission to empower Ottawans to explore and conserve their surrounding waterways. Before passengers embark on their trips, the crew familiarizes them with their boats and fishing gear, and teaches hand signals for passing by ducks before bidding them bon voyage. The crew also repairs, cleans, and winterizes private boats and furnishes captains with year-round boat storage at the marina. In addition to boats, Oziles rents ice huts with stoves and scenic picture windows, from which groups of up to six can watch the ice fishing holes outside.
1009 Trim Rd.
Orleans
Ontario
613-841-0778
Draped in a black cloak, a figure holds a lantern to light the way along a weathered stone wall. As the tour group follows, the cloaked leader recounts a story, perhaps a tale about Canada's last working gallows, or perhaps about the riots that once overtook the streets. Though Haunted Walk's guides are well known for their theatrical flair, the tales they tell are not so well known. As they lead walking tours of Kingston, Ottawa, and Toronto, the guides unveil fascinating yet rarely told tales of each city's dark side. Narrations may include ghost stories backed by eye-witness accounts, or the underpinnings of a nefarious political plot, such as a plan to draw moustaches on every image of the queen. Private tours are also available.
73 Clarence St.
Ottawa
Ontario
All 30 of Walkley Bowl five-pin lanes boast computerized scoring and on Monday, Thursday, and Saturday evenings, the alley's cosmic lighting system kicks in, working in tandem with lively music during rock 'n' bowl sessions. Walkley Bowl also keeps the cosmic party rolling on Sunday afternoons, allowing children with early bed times to participate. League bowling is available for children, seniors, and adults. In addition, the alley hosts an on-site pub that keeps its doors open in an effort to draw in of-age patrons with the aroma of specialty beers on tap and glow of hockey games playing on LCD screens.
2092 Walkley Rd.
Ottawa
Ontario
613-521-0132
A fleet of muscular vehicles from Ferrari, Porsche, and Chevrolet's Corvette series powers Ottawa ECR Inc. Its staffers can drop off and pick up the luxurious rides at customer's doorsteps for rentals, ideal for special events such as a wedding or baby's first doctor's visit. Alternatively, drivers looking to polish precision driving skills can buckle their seatbelts for an instructor-accompanied test ride in a red Ferrari 360 Spider, complete with insurance coverage and gas.
:m]]
11 Aviation Pkwy.
Ottawa
Ontario
613-601-6327
Ottawa Safety Council has enlightened citizens about safety through interactive and informative programs for more than half a century. Starting with a defensive driving course, the council's curriculum blossomed to focus on children's bus safety and then beyond, always keeping in mind the needs and desires of the community. Now, during children's safety programs, kids learn skills such as how to call 911, how to say "No," and how to sound like Clint Eastwood when answering the phone at home alone. Motorcycle rider training equips bikers with defensive tactics when careening along the open road, and the school crossing guards program trains participants on guiding children safely across the street.
35 Corkstown Rd., Suite 105
Ottawa
Ontario
613-238-1513
A jungle, a miniature bowling alley, and a pizza parlor. These dissimilar locales, as well as a slew of other interactive attractions, come together at Funhaven. Webs of neon-green lasers fill the confines of Laser Frenzy, where players solve an ever-changing puzzle amid glow-in-the-dark decor. Similarly, the laser-tag arena encloses warring squadrons in a stylized jungle filled with walls, leaves, and actors researching roles as Tarzan. Back under normal lighting, double-redundant auto-belay systems help climbers creep up a 20-foot climbing wall, and a three-storey jungle gym sends kids spiraling down a vibrant, orange slide.
1050 Baxter Rd.
Ottawa
Ontario
613-828-4386
---