Things to Do in Gatineau
---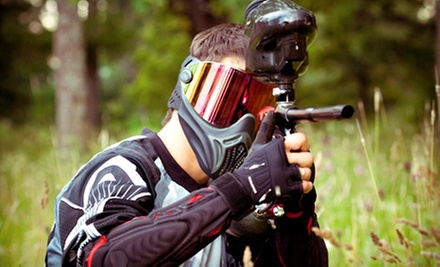 ---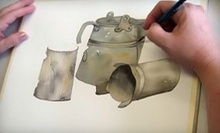 During group art classes, kids and teens learn illustration in a variety of media, and adults pick what medium they'd like to use
---
Recommended Things to Do by Groupon Customers
---
Now in its 38th anniversary season, the Great Canadian Theatre Company is recognized as the oldest independent theatre company in Ottawa. The troupe brings the thought-provoking works of up-and-coming Canadian artists to the intimate 262-seat house of the Irving Greenberg Theatre, which is powered by green technology and conduits that drain the peaking emotional energy from their audiences.
1233 Wellington St. W
Ottawa
Ontario
613-236-5196
Steps from the hustle and bustle of Parliament Hill lies an oasis that swelters even in the depths of winter. Though it teems with plants and cool, filtered water, this place isn't a tropical rainforest or the pied-à-terre of a wealthy goldfish. It's Bikram Yoga Ottawa, where sultry temperatures and ancient exercises join forces to foster wellness. Here, students of all skill levels practice 26 Hatha-inspired poses sequenced by Bikram Choudhury, an athlete who used yoga to mend a serious knee injury. Muscles become extra pliable in the heat, easing into stretches that foster flexibility, stamina, and strength. Pores oust toxins throughout the 90-minute routine, which summons sweat with toe stands, forward bends, and deep-breathing exercises. After class, students can recline on a couch in the foyer or steam away stress in showers filled with organic bath-and-body products.
71 Bank St., Floor 3
Ottawa
Ontario
As the leaves began to slip into their autumnal shades in September of 1988, Ottawa's artists won a years-long battle to secure their city a municipal art gallery of its very own. Built with the hopes of showcasing the unique energy and voices of the local artistic scene, the Ottawa Art Gallery (OAG) has, in the two decades since its founding, upheld its advocacy and celebration of municipal talent with an ever-changing roster of exhibits. An ongoing lineup of interactive programs and events cultivates a community of art lovers and sparks cultural discussions. Meanwhile, kids' art camps bolster the creativity of local youngsters and the egos of any cryogenically defrosted Monets in attendance. The OAG also houses the Firestone Collection of Canadian Art, a compendium of upward of 1,600 homegrown masterpieces from the modern period featuring celebrated artists including Emily Carr, Jack Shadbolt, and Paul-Émile Borduas.
2 Daly Ave.
Ottawa
Ontario
613-233-8699
Hips start swiveling with grace at White Sands Golf Course & Practice Centre, where golfers hone their form at a nine-hole executive course, extensive practice facilities, and academy classes. On the 1,477-yard course designed by Graham Cooke, golfers can choose from three tee options and finish rounds in less than two hours. To gear up for the water hazards and serpentine sand bunkers that stud the fairways, players can sharpen their technique at the extensive White Sands practice facility. Here, 30 fibre mats and 42 grass tees await along the driving range, and players can work on their victory half smiles after chipping out of the practice sand trap onto a green.
White Sands Golf Course & Practice Centre is also the site of the Graham Gunn Golf Advantage School, whose head is a member of the European Senior Tour and spent a decade as head professional at the Carleton Golf & Yacht Club. Gunn teaches clinics and offers private coaching for students who don't want to be overheard asking how long you have to sit on a golf ball before it hatches.
1705 St. Joseph Blvd.
Ottawa (Orleans)
Ontario
Draped in a black cloak, a figure holds a lantern to light the way along a weathered stone wall. As the tour group follows, the cloaked leader recounts a story, perhaps a tale about Canada's last working gallows, or perhaps about the riots that once overtook the streets. Though Haunted Walk's guides are well known for their theatrical flair, the tales they tell are not so well known. As they lead walking tours of Kingston, Ottawa, and Toronto, the guides unveil fascinating yet rarely told tales of each city's dark side. Narrations may include ghost stories backed by eye-witness accounts, or the underpinnings of a nefarious political plot, such as a plan to draw moustaches on every image of the queen. Private tours are also available.
73 Clarence St.
Ottawa
Ontario
A renowned competitive fighter in the world of sport karate in the 1980s, Steve Anderson stays active in the modern martial-arts community by leading self-defense classes for children and adults with a team of experienced instructors. Kids as young as 3 years old begin their long journey toward wearing black belts and regular belts in the Little Dragons class, soon progressing to the Little Ninjas level and, finally, the youth karate program that aims to build their mind, body, and spirit. Students 14 and older can fine-tune their bodies and skills in several versions of kick-boxing classes, from the fast-paced cardio class to sessions at bags, where fighters learn to defend themselves in the case of a couch-cushion uprising.
1950 Bank St.
Ottawa
Ontario
613-260-5000
---