Things to Do in Key Largo
---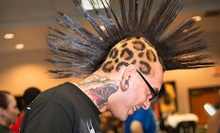 Convention features tattoo artists from across the country, live art shows, contests, and seminars
---
Things to Do Rewards Deals - Use Anytime
---
Recommended Things to Do by Groupon Customers
---
The towering sails of the Quicksilver rise like a snowy mountain over the turquoise waters of the Florida Keys, cutting a picturesque figure amid the early morning sky. The tranquility of this postcard-worthy scene is interrupted by the whoop of a lone figure running and jumping off of the catamaran, her body plunging into the waters with an ebullient splash. This bold leap prompts her fellow snorkelers to follow suit with hapless hurdles and controlled submersions into the water. Champions of introducing visitors to Florida's awe-inspiring reefs and the diverse wildlife therein, Reef Roamer Catamaran's guides lead guests through the secrets of the salty depths with daily snorkeling adventures in and around John Pennekamp Coral Reef State Park and the Florida Keys National Marine Sanctuary.
Setting sail on one of two 50-foot, custom-built catamarans equipped with on-board bathrooms, trampolines, and shaded cockpits, Reef Roamer's US Coast Guard master captains and first mates pilot groups of aquanauts out to open waters for early morning, midday, and sunset snorkeling sessions. Once stationed at the snorkeling site, passengers shimmy into the waters for snorkeling instruction to ensure that swimmers of all ages and skill levels learn which strokes are most efficient and how to tell which fish grant wishes. Sojourns under the sea afford guests resplendent views of protected reefs teaming with multicolored citizens such as about 55 types of coral, more than 600 species of fish, and graceful turtles.
99751 Overseas Hwy.
Key Largo
Florida
US
305-453-0110
After logging more than 1,000 hours of flying time, organizing six competitions, and gaining 34 years of experience, Scot Trueblood can safely be dubbed a hang-gliding devotee. His passion for flight is only matched by his enthusiasm to share the sky with others. That's why he founded Paradise Hang Gliding Inc., which allows Scot to take novices for atmospheric tandem rides over the stunning waters of Florida Bay and the Straits of Florida.
As students soak up views of blue waters spread out beneath them, Scot teaches them the important aspects of operating a hang glider. He generally starts beginners off on the Wills Wing Condor 330, a glider with a lightweight frame and large wingspan. These attributes allow it to take off while moving at extremely slow speeds, ensuring a comfortable ride for hesitant newcomers or cowardly penguins.
83413 Overseas Hwy.
Islamorada
Florida
888-946-4735
---
---
Things to Do Deals - Recently Expired
---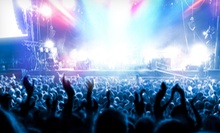 The Globe celebrates a decade of CubaLibre block parties with salsa and cuban music
---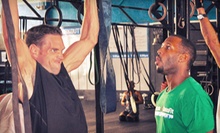 Gain strength and endurance in these one-hour CrossFit classes
---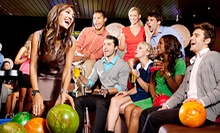 Glow-in-the-dark bowling inside luxury bowling alley with 34 lanes and a spacious sports bar
---
---