Things to Do in Laguna Beach
---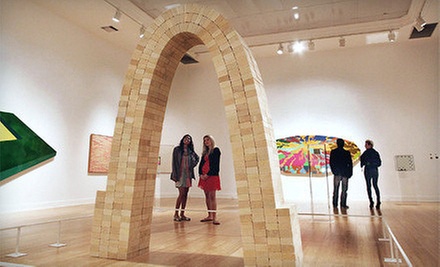 ---
Recommended Things to Do by Groupon Customers
---
Founded by two-time Olympian Felipe Delgado, Evolution Sports Camps provides a countermeasure against sedentary summers. Each week-long session engages groups of 5- to 12-year-olds with a rotating roster of activities, covering team sports such as basketball, soccer, and volleyball in addition to swimming and archery. Kids also stretch their muscles with field sports—rounds of dodge ball hone throwing and catching skills, and games of capture the flag train generations of future astronauts to one day reclaim the flag the moon stole in 1969.
25281 Empty Saddle Dr.
Laguna Hills
California
949-388-4545
Ships in the harbor rock in the breeze, their masts gesturing into the sunny sky as patrons slip across the water from Wayward Captain Paddleboards, located at the Balboa Fun Zone in Newport Beach. The wave-top transports, which originated on tropical islands, measure up to 12-feet long and sport a special hull that boosts stability and speed. From 10 a.m. until dusk, riders mount the floatables and learn basics in lessons or rent paddleboards to cruise out onto the harbor to see the piles of water that form during low tide. As the sky's palette fades into pinks and oranges on sunset tours, paddles splash gently against the water's surface and races launch fleets of riders out onto the waves.
600 E Bay Ave.
Newport Beach
California
949-371-9555
Marina Boat Rentals' diverse fleet of runabouts, deck boats, and day sailers enables hydrophiles of all stripes to sail the placid waters of Newport Bay. Before embarking from Balboa Peninsula's amusement-lined promenade, captains-for-a-day are briefed on rules for safe operation of their vessel and given a detailed map of the area. Twenty-seven square miles of open water provide plenty of safe space to navigate along the shores and islets lined with celebrity homes and enclaves of celebrity seals.
With boat speeds peaking at 5 mph, crews can expect a leisurely ride, ideal for lounging onboard or winning staring contests against passing tugboat captains. Additionally, the staff outfits all the boats with an AM/FM stereo, and invites guests to bring food and drinks aboard.
600 E Bay Ave.
Newport Beach
California
US
949-673-3372
The fighter plane's 300-horsepower engine lets out a roar, lifting the plane from the runway. Guiding the plane into the sky, the pilot pursues an enemy aircraft, following its maneuvers and attempting to lock on while the g-force exerted at a 600-mile-per-hour closure rate pushes each pilot back into their seat.
At Fighter Combat Inc, experienced pilots— most trained in military air combat—let guests feel what it's like to fly a plane and engage in aerial warfare. After supplying students with authentic flight suits, instructors teach tactical basics through a blend of classroom training, safety briefings, and lectures. An instructor then leads student pilots through one-on-one, in-air simulated combat that resembles sequences from Top Gun and The Adventures of Milo and Otis, coaching them to out-maneuver their opponent. Every facet of the experience upholds military protocol, and a camera mounted in the cockpit takes photos and records videos of clients operating the controls.
3160 Airway Ave.
Costa Mesa
California
With pristine Newport Bay as the backdrop, more than 250 luxurious vessels and yachts from an array of exhibitors will be on display at the Lido Yacht Expo. Here you'll see boats ranging from sport fishers and sailboats to cruisers and catamarans, and all of the boats are available for purchase. Yacht purveyors and sailing-based companies from all over the west will converge at the picturesque bay, ranging from San Diego's South Coast Yachts to Marina del Rey's Blue Pacific Boating. The 33-year-old expo also has booths with boating gear and complimentary shuttles to and from offsite parking lots.
Lido Marina Village
Newport Beach
California
US
949-660-6150 x214
Founded with the goal of bringing the community together through social events that promote physical fitness, Spearman Clubs keeps its members active via a host of well-maintained athletic amenities and all-ages activities. Each of the three clubs features outdoor pools brimming with salt-filtered water free of chlorine or river rafts, as well as sauna and steam rooms for post-swim sessions. The sleek, palm-tree-laden clubs also boast tennis courts—all equipped with hitting walls and ball machines—upon which players of all experience levels can practice their backhand during lessons and programs helmed by seasoned pros.
The Laguna Niguel Racquet Club bustles with activity as members shape up in Pilates classes or stave off hunger pangs at the Top Spin Bar & Grill. Personal trainers help visitors at the Tennis Club at Monarch Beach cloak their muscles in iron, and an onsite spa sends weary bodies into fits of unfettered relaxation. Skilled muscle manipulators erase aches from tense backs at the Racquet Club of Irvine, where therapeutic massage services serve as a soothing conclusion to a day spent splashing about the pool and hitting the courts.
23500 Clubhouse Dr.
Laguna Niguel
California
US
949-496-4665 x107
---