Las Vegas Local Guide and Deals
Las Vegas Guide
Considering so much of the town is built on fantasy, it's fitting that even the name "Las Vegas" is a bit of harmless fraud. When Spanish scout Rafael Rivera first set foot in the region, the valley's vast grasslands compelled him to name it "The Meadows" in his native tongue. But the bulk of those meadows are long gone, their wild grasses giving way to the neon-lit stretch of roadway known as the Las Vegas Strip. It's difficult to imagine a Las Vegas without casinos and resorts, but such was the state of things when the Hotel El Rancho Vegas opened on Las Vegas Boulevard in 1941. The largest of its kind when it opened, the El Rancho set the stage for a boom that spawned iconic hotels such as
The Flamingo
and the late, great Desert Inn. Tourism and gambling took over as the city's largest industries after the Second World War, bringing with them a chapter of organized crime retold in detail at the
Mob Museum
 in the city's former courthouse. With this flurry of activity—sometimes legal, sometimes less so—the Sin City that we know and love today was born. There's more to a body than its beating heart, and the same can be said for Las Vegas and its Strip. A retro scene awaits visitors on nearby Fremont Street, nicknamed Glitter Gulch for its abundance of neon signage. Flashing lights announce the entrance to
Golden Nugget
, one of the city's oldest casinos and, appropriately enough, home to the world's largest golden nugget. There are plenty of other ways to relive the glory days of Vegas, such as taking in a show that celebrates the city's colorful history. A recent hit among critics,
Sandy Hackett's Rat Pack
 relives the golden era with spot-on interpretations of Frank Sinatra, Joey Bishop, and the rest of the rowdy gang. Of course, one might argue that the city's golden era never really ended. The good times still roll at mega-resorts such as
T
he Mirage
and
Bellagio
, and shows from Cirque du Soleil and Celine Dion are as spectacular as any the town has seen. The surrounding area, however, is just as famous for being home to world-class universities, museums, and landmarks such as the Hoover Dam. Despite the bright lights that blaze nearby, life maintains a degree of normalcy on the quiet campus of the University of Nevada, Las Vegas. You don't have to be a student to marvel at the regional artifacts at the
Marjorie Barrick Museum
or take in a high-octane Runnin' Rebels basketball game at the
Thomas & Mack Center
. Though it has no professional teams, the city keeps one foot in the sporting world by annually hosting events such as the NBA Summer League.
To beat the ever-present heat, there are plenty of things to do in Las Vegas, where air-conditioning is everyone's best friend.
Professional Service Deals in Las Vegas See More
---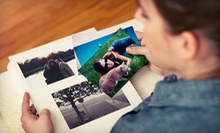 Use Today 6:00am - 10:00pm
---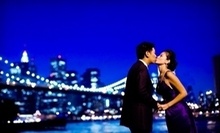 Professional shutterbug Adam Trujillo captures memories & candid moments in unique photojournalistic style
Use Today 9:00am - 10:00pm
---
Pet Service Deals in Las Vegas See More
---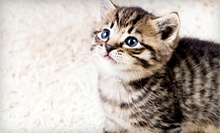 Duo of seasoned groomers pampers felines with baths, brush-outs, and haircuts in a calming spa lined with wood floors and earth-toned walls
---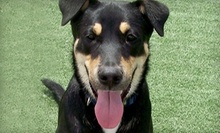 Canines romp across a 10,000-square-foot outdoor play area during daycare; overnight guests cuddle up in specially designed suites
---
Food & Drink Deals in Las Vegas See More
---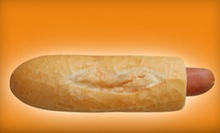 Use Today 10:00am - 9:00pm
---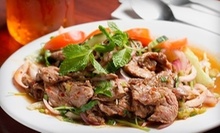 Thailand-born chef blends specialty Northern Thai dishes with other regional Thai flavors for menu of curries, seafood & hearty noodle soups
Use Today 11:00am - 3:00pm
---