Things to Do in Littleton
---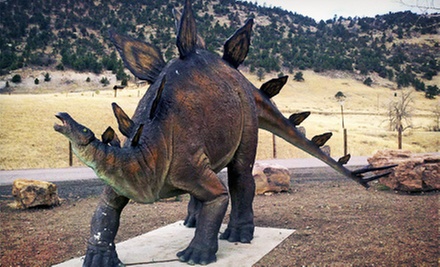 ---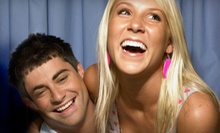 A package with unlimited photos, two copies of photo strips, a booth attendant, and a web gallery of all photos taken in a spacious booth
---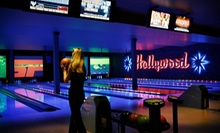 A vintage-inspired bowling alley features 16 synthetic lanes and an onsite pub with billiards, foosball, and high-definition TVs
---
Recommended Things to Do by Groupon Customers
---
For 17% of Americans, summer is the third unhealthiest season due to the proliferation of ice cream cones, beer gardens, and second-place pie-eating contest finishes. Change your summer habits with today's Groupon: $59 gets you six weeks of unlimited yoga and spinning classes at Breathe (a $223 value). Yoga traveled the world, teaching his invigorating fitness plan and reading minds. After a lifetime of deeply seeing into people's inner thoughts left him twisted and insane, Yoga gave up mind reading, saying, "The mind is a door locked for our own protection. I am hungry."
2700 Arapahoe St
Denver
Colorado
US
Master Scott Carroll, a fifth-degree black-belt division leader and certified instructor for more than 10 years, helms the punchy practice. Courses incorporate a variety of styles including tae kwon do, Brazilian jiujitsu, kung fu, judo, tai chi, karate, hapkido, and seven different weapons. View a complete schedule of classes here. Lessons are taught every day but Sunday, and no experience is necessary. Those opting to continue instruction after the month can purchase a uniform at a discounted price before this Groupon expires.
350 3rd Street
Castle Rock
Colorado
• For $15, you get a canvas-painting class for kids (a $30 value). • For $50, you get a four-week pottery-wheel class for kids or adults (a $99 value). • For $10, you get $20 worth of drop-in art projects.
9126 W Bowles Ave., Unit 2C
Littleton
Colorado
303-948-3598
Start by selecting a shapely canvas from more than 250 different varieties of bare bisqueware. Hot Pots' exhaustive catalog of clay creatables includes mugs, plates, frames, and figures. Prices average from $4 to $50, with a studio fee of $8 per person ($6 for kids ages 10 and younger). Use Hot Pots' design center to crib inspiration for mastery, or take the piñata approach by donning a blindfold, grabbing a brush, and hoping for a masterpiece or a pile of Smarties and pennies. Once you're ready to put paint to plaster, select from more than 70 shades of paint (including speckle style), as well as a line of glazes to accomplish an earthy look. Leave your finished creation in the skilled hands of the kiln masters after you're satisfied. Finished and glazed pieces are ready for pick-up in about one week's time.
2570 W Main St.
Littleton
Colorado
Colorado's ONLY improvised musical! Based on one or more suggestions from the audience, this internationally touring comedy team creates fully unscripted musicals, complete with live accompaniment. By the end, you'll swear we didn't make it up on the spot... but we did!
500 16th St., #320
Denver
Colorado
303-578-0079
Standing as the community's curators since 1974, The Greenway Foundation unites seasoned sprinters and pavement-pounding families beneath the same charitable banner during the annual Live-Life-Smiling Mile High Mile race. Funds raised by the race will go to support the Greenway Foundation's SPREE program, which connects thousands of students to the reclamation of the South Platte River through hands-on school trips, weekend events, and summer camps. During the event, participants of all ages launch full throttle into the single-mile scamper, which loops around Sports Authority Field, dashes through the players' tunnel, and finishes with a charge onto the stadium's 50-yard line. After huffing, puffing, and receiving high-fives from impressed tackling dummies, runners bask in postrace accomplishment as prizes acknowledge the morning's swiftest times.
1701 Bryant St.
Denver
Colorado
303-743-9720
---