Shopping in Lumberton
---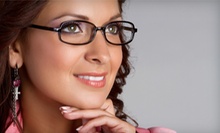 Optical specialists adorn ocular regions with fashionable prescription frames by brands such as Gucci, Liz Claiborne & Calvin Klein
Use Wednesday 8:00am - 3:00pm
---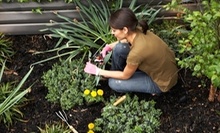 A 220-acre greenhouse encloses row upon row of disease-resistant roses, perennials, and ornamental shrubs
Use Today 8:00am - 5:00pm
---
Recommended Shopping by Groupon Customers
---
Before stepping onto the ice or the baseball diamond, members of the Carolina Hurricanes and the Durham Bulls pay a visit to Drs. Michael Peters and Jason Price of Eye Care Associates, who have provided top-notch eyeglasses, contact lenses, and eye exams for nearly 35 years. The vision specialists help rid blurriness from pucks, balls, and signs held by adoring fans. When they're not gazing into the eyes of athletes, they and their fellow doctors at a network of clinics stay busy correcting the vision of seniors, children, and adults. The company topped Indy Week's 2012 Readers' Choice poll for best optometrists in the area and received a Standing Ovation award as the best eyecare center in the Triangle in 2012 from readers of Metro Magazine.
11088 Highway 15-501
Aberdeen
North Carolina
910-693-1226
Sweetbottoms Baby Boutique stocks more than 6,000 natural, eco-friendly products for babies and their families. Caretakers can swaddle infants in cloth diapers and coverall gowns or dress them up for blind baby dates with stylish miniature shoes and hats. Handcrafted Little Alouette wooden teething toys and child-safe trinkets made from natural rubber or organic cotton protect emerging baby teeth or vampire fangs. New mothers and mothers-to-be can find their own apparel and parenting products in the boutique, including diaper bags and totes, breastfeeding accessories, and maternity garments.
231 Franklin Street
Fayetteville
North Carolina
910-483-3445
Aberdeen Bead Company, whose menagerie of gleaming baubles and creative classes caught the attention of Star 102.5 FM, hosts crafters of all kinds in its contemporary, shabby-chic shop. The store shimmers with a kaleidoscopic range of semiprecious stones, Murano glass, and crystals waiting to adorn wrists, ear lobes, necks, and lackluster eye patches. Instructors demystify the art of crafting wire-linked bangles, multistrand necklaces, and chandelier earrings during classes for all skill levels.
110 West South Street
Aberdeen
North Carolina
US
910-944-1212
---