Restaurants in North Providence
---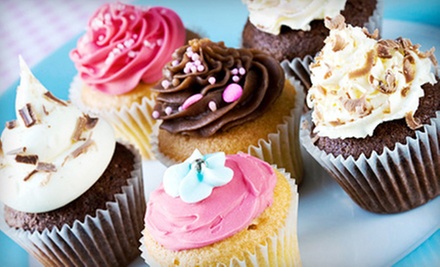 ---
Recommended Restaurants by Groupon Customers
---
At Minerva's Pizza, you'll find many of the time-honored favorites you'd expect at a classic neighborhood pizzeria—gooey pizzas speckled with sausage, meaty calzones, and sauce-drenched wings. But, there are also a few surprises on the menu, including whole-wheat pies and an extensive selection of authentic Lebanese dishes. Guests at this cheerful joint perch at front sidewalk tables, washing back crispy falafels, sizzling gyro wraps, and freshly made pizzas with frosty beers.
20 S Angell St.
Providence
Rhode Island
A Marine Corps tour of duty introduced Chef Daniel Houle to a world's worth of cuisine. Stateside, he perfected his culinary techniques as a sous chef for an array of restaurants that served both à-la-carte and banquet menus. Now, at 39 West Restaurant and Lounge, Chef Daniel deconstructs Italian staples to bring in modern twists and merges them with American flourishes. The two cuisines intersect most vividly in 39 West's grilled pizzas, which the kitchen staff sprinkles with American standbys such as philly cheesesteak and barbecue chicken. Dining companions can perform syncopated chewing to complement the bass lines of live music from Wednesday to Saturday.
39 Phenix Ave.
Cranston
Rhode Island
401-944-7770
From the road, Spirito's Restaurant looks like a laid-back beach house, with white siding, a gabled roof, and a covered, wraparound porch. But indoors, furnishings such as candle-strewn chandeliers, enormous Persian rugs, and dark wood wall paneling create a more luxurious ambiance. White tablecloths host plates of traditional Italian pasta, grilled pizzas, and fish and veal entrees in subtle wine sauces. Glass stems can globetrot through an international wine list offering more than 20 wines by the glass and another 20 by the bottle. Spirito's also caters events with buffets, to-go trays, and hearty brunch spreads.
477 Broadway
Providence
Rhode Island
401-434-4435
One would be hard pressed to find a can opener anywhere in the kitchen of Cilantro Mexican Grill. That's because the restaurant's chefs don't need one; they never cook with anything that's been canned. Instead, they purée the nutty flesh of ripe hass avocados into jalapeño-laced guacamole, slice fresh tortillas into triangles to be fried and sprinkled with fresh lime juice, and grill fresh, adobo-seasoned chicken, steak, and tilapia. Local growers supply the restaurant with tomatoes and onions. At the Providence, Coventry, Warwick, and Rumford locations, patrons can sip from glasses filled with margaritas or craft beers.
712 Centre of New England Blvd.
Coventry
Rhode Island
In 2011, CBS's the Early Show lauded Iggy's Doughboys & Chowder House for having the best clam chowder in America. Perhaps that's because each batch is made with clam juice instead of water, with clams added at the very end to ensure tenderness. Or maybe it's because owner David Gravino whips up the Manhattan-style red chowder using his mother's special recipe. Whatever the cause, the effect is a zesty stew flecked with celery, pepper, garlic, dill, and basil that people are happy to stand in line for.
Within the original dining room, whose patio overlooks Narragansett Bay, Iggy's staff also dishes out clam cakes, stuffed quahogs, and landlubbing entrees such as burgers and BLTs. Housemade root beer and raspberry-lime sodas complement each meal, alongside doughboys—pastries topped with ice cream, cool whip, and powdered sugar. In addition to the main location, there's a seasonal outpost in Narragansett proper that stays open from March until Columbus Day, the holiday which celebrates Christopher Columbus's discovery of a new world inhabited solely by fish.
889 Oakland Beach Ave.
Warwick
Rhode Island
European and American flags crown Redlefsen's Rotisserie & Grill, symbolizing the cuisine that can be found within. The restaurant specializes in German cuisine, particularly wiener schnitzel. When preparing this dish, cooks observe traditional techniques: they pound out the veal with a German dictionary, and then bread, fry, and accentuate it with lemon, capers, and anchovies. Chefs also create French-inspired chicken Provence and draw inspiration from Italian and Portuguese cookbooks. To complement meals, the restaurant maintains a diverse collection of imported beer, including Leffe Blond and Warsteiner.
Every Wednesday and Thursday in October, the restaurant celebrates Oktoberfest. Accordion players fill the beer hall with traditional melodies and the Alpenblumen Bavarian dancers perform folk dances.
444 Thames St.
Bristol
Rhode Island
---