Restaurants in Statesboro
---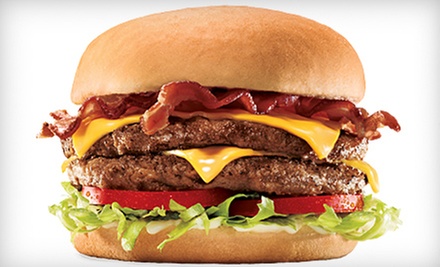 ---
Recommended Restaurants by Groupon Customers
---
Ta Ca's chefs firmly root their menu of sushi and teppanyaki entrees in Japanese culinary tradition. Although the selection of maki brims with familiar staples, it also features subtly modern specialty rolls with inventive ingredients, such as fried green-shell mussels, calamari, and tomato. The chefs spend mealtimes searing orders of vegetables, chicken, or lobster on the rippling-hot surface of hibachi grills. Wavy pendant lanterns illuminate the gleaming bar running along one of the dining room's orange walls. The shelves bristle with a selection of spirits, Japanese beers, and sake, which bring about endless toasts like a sand grain's wedding reception.
513 E Oglethorpe Ave.
Savannah
Georgia
912-232-8222
Chefs at King and I inject spice into dinnertime by preparing authentic Thai cuisine with an emphasis on fresh ingredients and artful presentation. Each of the menu's stir-fry, noodle, and curry entrees may be customized with a choice of chicken, beef, seafood, or tofu before being tossed with such tempting morsels as snow peas, ginger, or bamboo shoots and seasoned to taste with spices ranging from mild to thai hot. Seeped in soft lighting from sparse lamps and a small fish tank, the dining room gives off an air of understated elegance by balancing rich red walls with crisp white tablecloths and a thankful absence of tap-dancing balloon artists.
7098 Hodgson Memorial Dr.
Savannah
Georgia
912-355-2100
The culinary team at Papa's Bar-B-Que & Seafood has honed the art of slow cooking pork loin and deep-frying shrimp through four decades of practice. After opening on West Bay Street in 1972 and spending nearly 20 years at Whitemarsh Island, the eatery arrived at its current spot on Charlotte Road. Although its location has bounced around, its food hasn't. The same pit-cooked ribs, hand-breaded chicken fingers, and blackened tilapia pile onto plates to comfort stomachs so diners don't have to tuck teddy bears into their belts.
In keeping with this spirit of humble expertise, Papa's whips up housemade banana pudding and sells its own Bar-B-Que sauce by the gallon to drench homemade ribs or fill perfume bottles. They also sell barbecued pork, gumbo, and shrimp salad by the pint or pound. In addition to their dedication to hearty comfort food, owners Frank and Judy Ouzts have shown their commitment to the community with efforts such as a charity event, featured on WSAV-TV, that celebrated the eatery's 40th anniversary while raising money for America's Second Harvest of Coastal Georgia.
119-A Charlotte Rd.
Savannah
Georgia
As nighttime falls on Bonna Bella Waterfront Grille, its glowing patio heat lamps cast shimmering reflections in the tranquil waters of the marsh. Come daytime, the sun warms the expansive wooden patios and two outdoor bars that won the restaurant the title of "Best Waterfront Dining" from Savannah Magazine four years in a row. There, cheerful umbrellas shade guests as they sip colorful cocktails and watch nearby games of corn-hole.
Meanwhile, inside the restaurant, chefs fire up grills in the kitchen while executive chef Roberto Leoci examines deliveries of freshly caught seafood. The internationally renowned chef and his crew then fold local ingredients into the fresh-seafood dishes, sandwiches, and fish tacos that earned them a feature on the Food Network's Chefs vs. City in 2010.
2740 Livingston Ave.
Savannah
Georgia
912-352-3133
The South is famous for its slow-cooked recipes and down-home charm, and Brown's Family Restaurant has both in spades. Families gather around tables in the casual dining room to share stories and comfort-food staples such as fried chicken, barbecue ribs, and pork chops.
A home-style dinner is only one of the restaurant's attractions. Shortly after sunrise, warm biscuits pair with hamburger steaks and corned beef in hearty breakfasts. Lunch plates provide a little midday comfort on weekdays with a main meat dish, two sides, and a loving note from the chef.
3718 Ogeechee Rd.
Savannah
Georgia
Originally opened as the Top Hat Drive-In in 1953, Sonic has grown into a burger-franchise mecca that today operates out of 3,500 locations across the country, making it the nation's largest chain of drive-in restaurants. Sonic specializes in made-to-order American classics—including burgers, hot dogs, milk shakes, and marshmallow Ford Thunderbolts—which customers order and receive without ever having to leave their cars. Unique menu items include toaster sandwiches stacked on thick slices of texas toast, as well as the brand's signature tots and fresh limeades.
Sonic's numerous awards include a 2011 Zagat survey ranking it among the top five fast-food restaurants in three categories: Best Value Menu, Best Milk Shake, and Best Drive-Thru. The benevolent eatery has also donated more than $2 million to public schools throughout the country through their program Limeades for Learning, which helps to fund educational projects and retirement plans for classroom guinea pigs.
4691 HWY 80 East
Savannah
Georgia
US
912-897-1122
---