Things to Do in Tempe Junction
---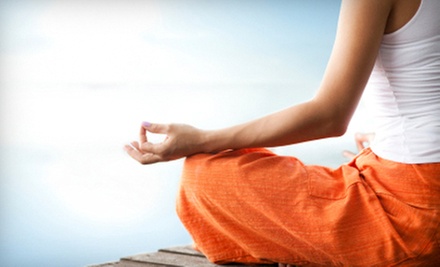 ---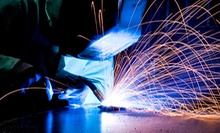 Flames weld steel into a small object or sculpture of the student's design in this intimate, hands-on workshop with a working artist
---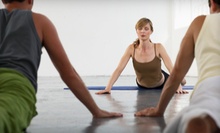 Classes cover various disciplines, including traditional flow yoga as well as meditative sessions that use the vibrations of a gong
---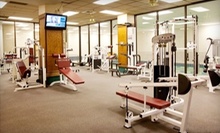 Combat masters guide students through intense training exercises to burn calories, build stamina & tone muscles
Use Wednesday 6:00am - 12:00pm
---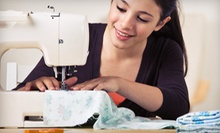 Patterns guide pristine new needles and thread in the creation of garments from the wealth of in-stock fabrics
Use Monday 10:00am - 5:00pm
---
Recommended Things to Do by Groupon Customers
---
Tempe Airsoft & Paintball's 24,000-square-foot indoor arena hosts rounds of rec ball—military-inspired play among ruined buildings, oil barrels, and other obstacles. Arriving at the compound, paintballers lease markers, face-protecting masks, and pigment-loaded pellets for friendly combat or for spraying Kick Me on enemies' backs. As referees oversee the game, players search for vantage points among ruined buildings or take part in skirmishes between oil barrels. For an additional fee, shooters can rent supplementary equipment such as a chest or neck protector or can hoard extra paintballs to finally settle old sudoku scores.
1401 S McClintock Dr.
Tempe
Arizona
US
480-966-1900
Lauded by the Phoenix New Times as the best indoor skate park in town, Xtreme Air Jump 'N Skate captures 30,000 square feet of adrenaline-tinged family fun and transforms it into a high-flying jump park and a custom-designed skate park.The park's 54 connected trampolines, velcro wall, and Slamball courts provide ample entertainment for those without boards, and skateboarders and scooters can launch into the foam pit and rip the rails and ramps at the 10,000-square-foot park while attentive staff monitor them closely. Near the skate park, the Little Xtremers park pumps up inflatable castles where children aged 5 and younger can perform bouncing renditions of Hamlet. Parents can await playing progeny at the Grind Cafe, watch their kids on the large screen viewing TV, or just relax in the Parents' Lounge.
910 E Pecos Rd.
Chandler
Arizona
480-409-4555
Climbers cling to large, composite structures, strategizing their way up the side of a rocky cliff. They have come to conquer Climbmax Climbing Gym's myriad rock-face combinations and master the art of blindfolded belaying on thick, padded floors. Before challenging themselves on the climb-through cave or scaling an overhang, climbers slip into a harness and climbing shoes for safety.
In addition to climbing areas geared toward beginners and advanced climbers, a children's area features its own pint-sized climb-through cave where youngsters learn to appreciate all aspects of the stimulating sport. Thick padding covers the floors of each climbing area, ensuring safe landings and comfortable, celebratory belly flops from the wall's summit.
1330 W Auto Dr., Suite 108
Tempe
Arizona
480-626-7755
Bighorn sheep and mountain lions dart between the shadows of craggy lava cliffs as bald eagles swoop from sheer rock faces to wrest fish from Saguaro Lake below. Desert Belle has ferried sightseers through this picturesque lakefront within the Tonto National Forest since 1964, giving them rare glimpses of a thriving ecosystem that's inaccessible by foot or car. As the Desert Belle boat cruises leisurely, guides point out various flora, fauna, and extraterrestrials disguised as Arizona wildlife dotting the landscape. As riders listen to the narration from the shaded upper deck or air-conditioned lower deck, they can visually bask in cactus-studded desert vistas.
14011 N Bush Hwy.
Mesa
Arizona
480-984-2425
Cloud-capped mountains provide a majestic backdrop for DeWitt Stables, a full-service boarding and riding stable nestled along the Salt River. There, visitors may feel as though they've been transplanted into a Western movie, surrounded by high-stacked bails of hay, empty wagons resting unhinged, and roosters chugging energy drinks after a 4 a.m. call time. Horses bear riders along scenic trails during lessons or romantic dates and lead seasonal wagon rides through winter and autumn, when DeWitt Stables also opens its annual pumpkin patch. When they aren't busy riding in parades or celebrating the changing seasons on the stables, staffers also host horse, mule, and wagon auctions and make birthdays extra special with petting-zoo parties.
2211 E Quince St.
Mesa
Arizona
Dozens of balloons take flight at once, filling the dawn sky with brilliant blues, purples, oranges, and reds as they begin an aerial hare-and-hound race. After sunset, they return to Earth and once tethered, begin to glow, lighting up in time with festive music. For one weekend each year, visitors gather on the grounds outside the Gilbert Civic Center for the Arizona Balloon Classic––a three-day festival celebrating hot air balloon flight and culture. Live music fills the grounds throughout the weekend, attendees browse exhibits, and children play in a family-friendly area.
The annual balloon event is organized by Action Entertainment Group, which was founded by a duo special event planners to gather Arizonans for music, food, and amusement. The group also produces events such as the Arizona HogFest, the Elegant Affair, and TribStock––A Tribute Band Music Festival.
48th St. and N Loop Rd.
Chandler
Arizona
---